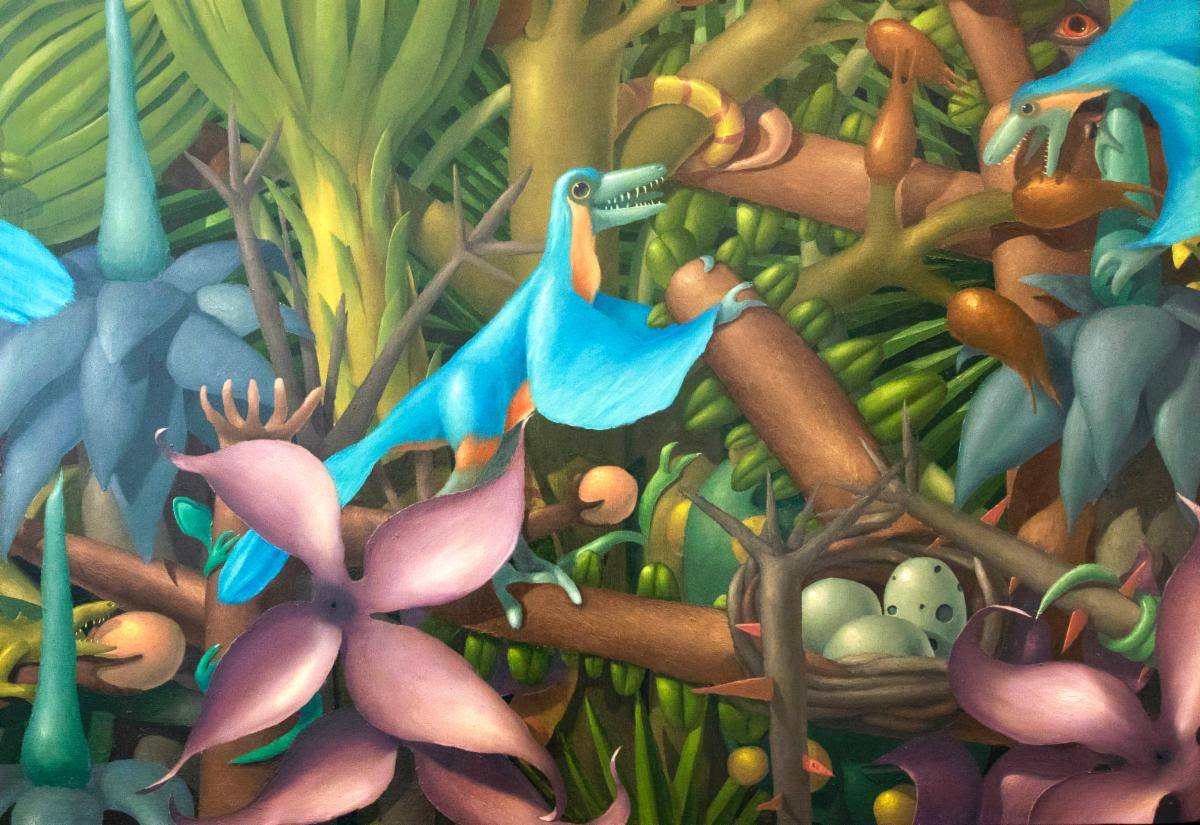 Opening Day:
PRESERVATIVE FORCE: RECENT ACQUISITIONS TO THE PERMANENT COLLECTION
Opening today at Ogden Museum of Southern Art is the exhibition, Preservative Force: Recent Acquisitions to the Permanent Collection
Preservative Force brings together recently acquired works from a diverse group of artists working in various styles and media. By presenting a range of voices that have been added to the collection to tell the story of the American South, this exhibition encourages the viewer to examine the myriad ways artists use their own private languages to poetically express concepts of place, identity and aesthetics
Today and tomorrow, in celebration of the exhibition opening, Ogden Museum members get 20% off items in the Museum Store. Some exclusions may apply.
Learn More About This Exhibition
Image: Alan Gerson, Encounter III: Nest, 2008, Oil on panel, Gift of the artist, Courtesy of Lemieux Gallery, New Orleans, 2015.22.1