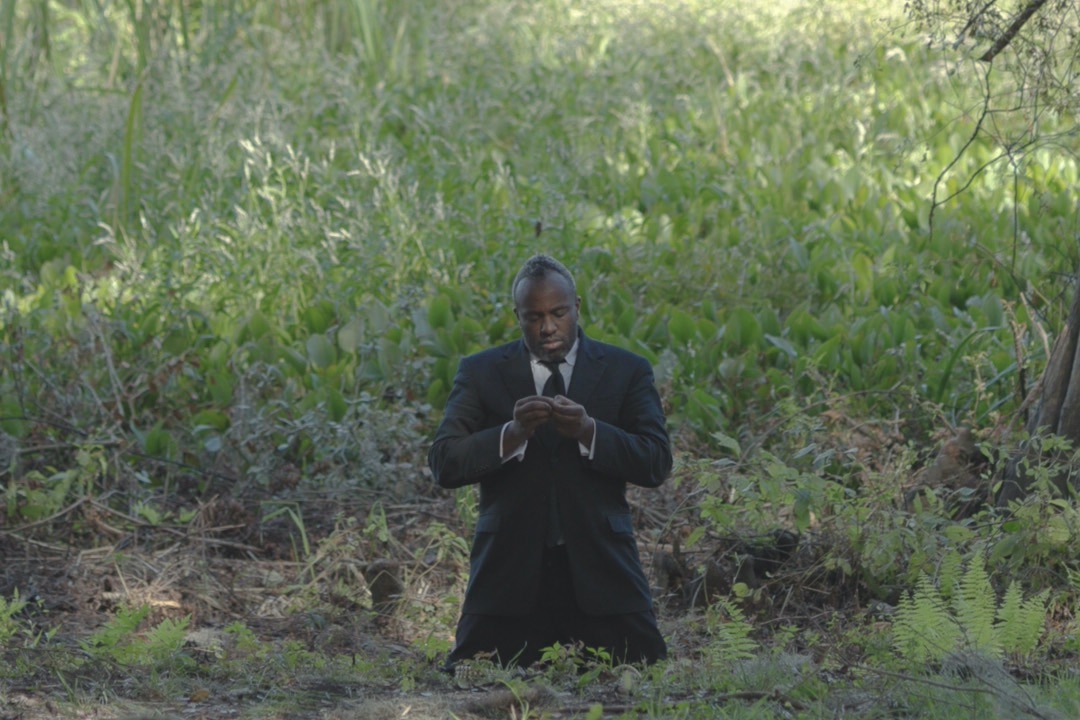 Opening Day:
SHELDON SCOTT: PORTRAIT, NUMBER 1 MAN (DAY CLEAN TA SUN DOWN)
Opening today at Ogden Museum of Southern Art is the exhibition, Sheldon Scott: Portrait, number 1 man (day clean ta sun down)
With Portrait, number 1 man (day clean ta sun down), Sheldon Scott uses his own body to create a portrait of his ancestors, enslaved Africans from the Gullah Geechee region of the Southeastern U.S. The 12 hour and 20 minute film, set in the rice fields of the former labor camp where his ancestors were enslaved, endures a typical work day from dawn till dusk, where the artist husks rice by hand, one grain at a time. Through using his own body to represent an entire community, Scott restores humanity to the narrative of slavery in the American South.
Today and tomorrow, in celebration of the exhibition opening, Ogden Museum members get 20% off items in the Museum Store. Some exclusions may apply.
Learn More About This Exhibition
Image: Sheldon Scott, Still from Portrait, number 1 man (day clean ta sun down), 2018, Performance with rice and HD video, Promised gift of Dale Mott and Ken Hyle
Related Events