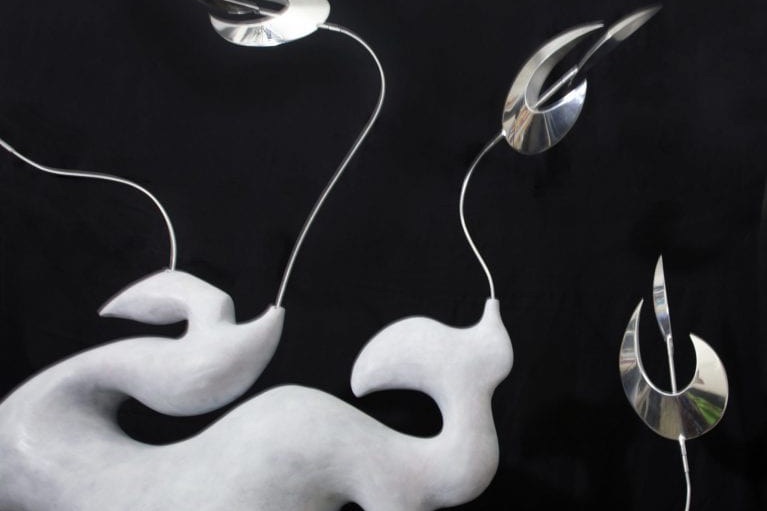 In-Person Artist Workshop
With MaPó Kinnord
/// June 19, 2021 @ 10:00 am - 12:00 pm
Join us for a special sculpture workshop exploring Outside In, Improvisations of Space, a solo exhibition of MaPó Kinnord's work throughout the span of her career. The workshop will include a guided walk- through of the exhibition, an in-depth discussion with Kinnord, followed by an art-making workshop led by the artist.
Learn how to form pinch pots using contemplative clay techniques. Participants will create sculpture work through meditation, intuition and free-forming.
Sorry, this workshop is full. Our next Artist Workshop exploring sculptural forms will be presented by artist Sherry Owens on Saturday, July 17. More information and registration can be found here.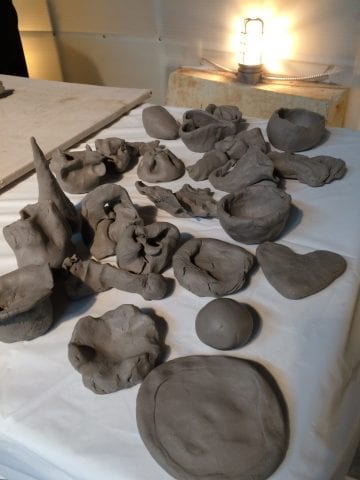 Outside In, Improvisations of Space brings together works from throughout MaPó Kinnord's career to illustrate her practice in clay. Allowing herself to be led by the material, she finds her greatest joy in the physical act of creation "I work with clay because I love the physical interaction with the material," she explains. "My current work embodies the technical challenges and creative dynamic of improvisation." Her organic clay improvisations can be considered three-dimensional drawings in space, and the resulting forms represent the physical evidence of that act of creation.
Related Events