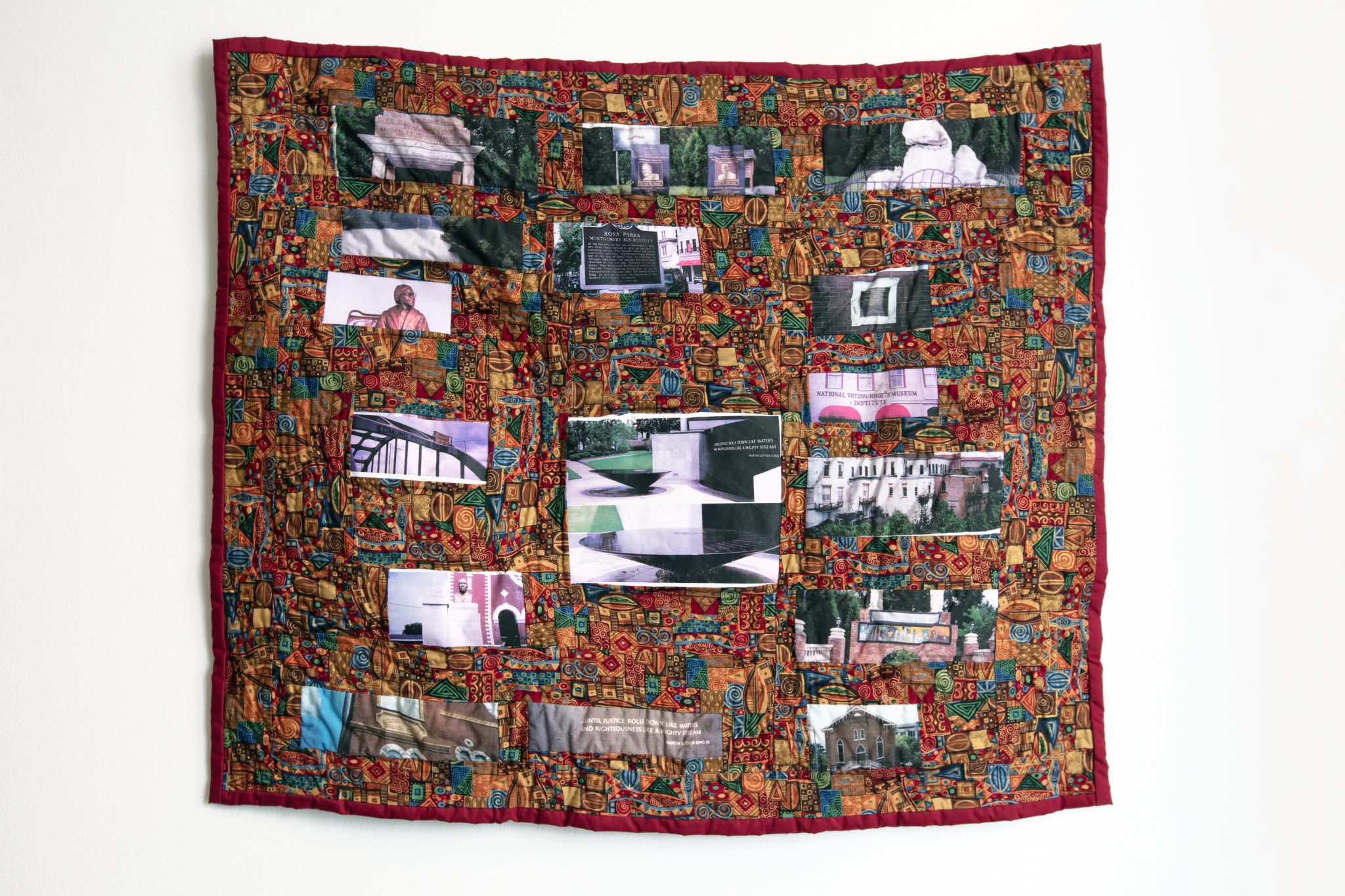 A Celebration of Freedom
Free Admission to Honor the 156th Anniversary of Juneteenth
Event Navigation
In honor of the 156th anniversary of Juneteenth (short for June Nineteenth, 1865), Ogden Museum of Southern Art is offering free admission on Saturday, June 19 from 10 a.m. to 5 p.m. Juneteenth is an annual holiday that celebrates the emancipation of all formerly enslaved people in the U.S. This important moment in U.S. history did not come until two and a half years after the Emancipation Proclamation was signed. We use this day to reflect on our country's dark past and remain hopeful for a brighter future.
While visiting Ogden Museum, we encourage you to view our current video installation and recent acquisition, Portrait, number 1 man (day clean ta sun down) by Sheldon Scott. With this work, Sheldon Scott uses his own body to create a portrait of his ancestors, enslaved people from the Gullah/Geechee region of the Southeastern U.S.
In addition, please view the 8th Annual HBCU Art Showcase in the Education Gallery, presented in partnership with 
The New Orleans Chapter of The Links, Incorporated. This exhibition provides a platform for young students of color to share their voice and offer commentary on the impactful times in which we all live. Featured are works of art by students attending Dillard University, Southern University at New Orleans and Xavier University of Louisiana.
Online timed ticketing is required for this free admission day. Masks required for those who are not fully vaccinated. 
[Image: Cecilia Pedescleaux, Selma to Montgomery, Textile, 2004, Gift of John and Lyn Fischbach, 2005.29.1]
This quilt from the permanent collection, acquired in 2005, depicts images of Civil Rights monuments, as well as Dr. Martin Luther King Jr.'s quote, "…until justice rolls down like waters and righteousness like a mighty stream."