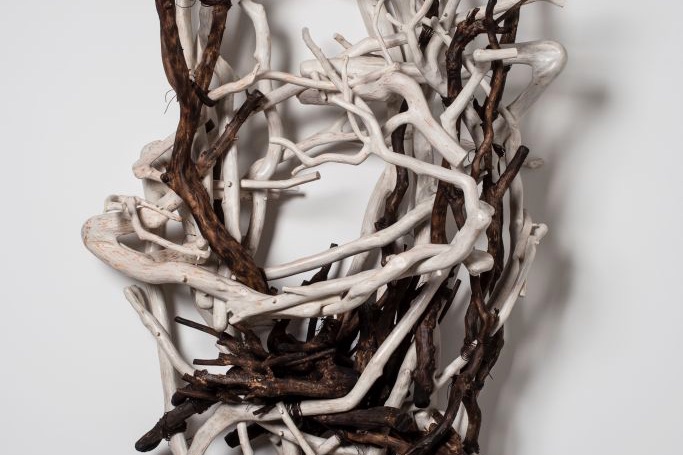 Artist Workshop
with Sherry Owens
/// July 17, 2021 @ 10:00 am - 1:00 pm
IN-PERSON WORKSHOP WITH SHERRY OWENS!
Join us for the third workshop in a series of three sculpture workshops exploring BUILT: Sculptural Art from the Permanent Collection, an exhibition of sculpture from the permanent collection. Each workshop includes a tour of BUILT and in-depth discussion with an artist featured in the exhibition, followed by an art-making workshop led by the artist.
In this in-person workshop, work with artist Sherry Owens to explore binding as a method to create sculptural forms. Participants will investigate ways of joining found objects through wrapping and binding with a variety of organic materials. Build a work of art that speaks to environmental issues of our time. 
Materials will be provided at the workshop.
$40 members/$45 non-members
Registration required. After you register, you will receive 2 emails: a virtual ticket and an email containing additional information about the workshop. If you do not receive the email, please make sure to check your junk folder.
Register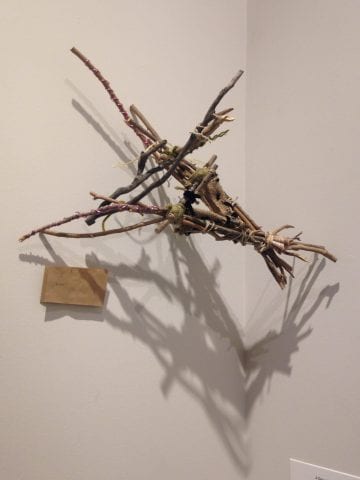 Sherry Owens Statement:
As I reassemble twigs and branches from the crepe myrtle tree, I am creating another form of organic chaos that is similar to natural growth processes. Inspired by observations in nature, I construct nest-like objects with line to create both dense chaotic shapes and open drawings in space. Meeting Memory in the Dark parallels a language with nature in my work and an ongoing dialogue of man's effect on the changing environment.
Image: Sherry Owens, Mother Nature Throwing Up Her Hands, 2017, crepe myrtle, baling wire, paint, dye, wax