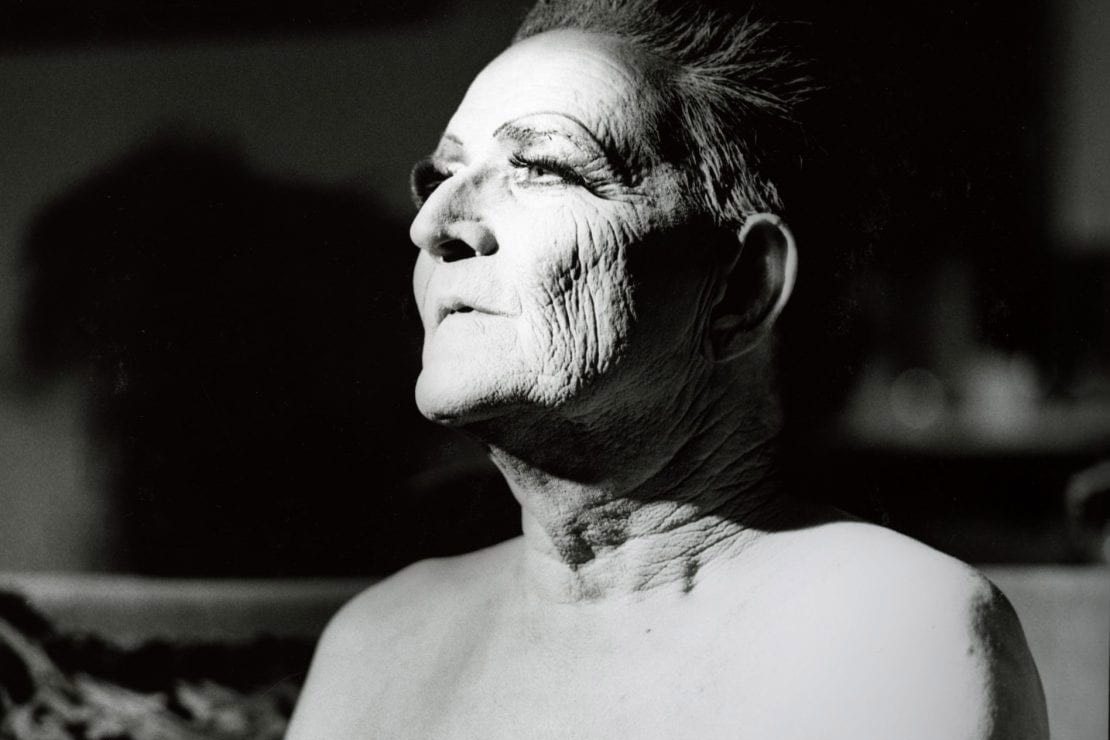 Curated Conversation with Eddie Lanieri
Discussing her photography practice and photography
/// June 26, 2021 @ 2:00 pm - 3:00 pm
Event Navigation
On Saturday, June 26 at 2 p.m., join Ogden Museum Curator of Photography, Richard McCabe, and New Orleans based photographer and educator, Eddie Lanieri, for an in-person Curated Conversation in Ogden Museum's Patrick Taylor Library. The two will discuss Lanieri's photography practice and photograph, Gizelle ,which is featured in the exhibition Revelations II, now on view. Gizelle  is from Lanieri's Dress As Girl series.
This event is free and open to the public, but pre-registration is suggested. This talk will be recorded and then posted online the following week. 
Register
Influenced by my Italian upbringing and ideas of gender roles in Italian culture, Dress as Girl challenges the traditional normative model of gender within hegemonic masculinity. Photographing New Orleans based drag queens in the intimate and internal settings of their homes during their ritualized transformation process, these portraits deconstruct the dichotomies between the public and private, and productive and reproductive labor that are often reinforced through the relationship of domestic space. With this work I am interested in how external social performances of gender are dependent on social situations and constantly negotiated through interactions of "gendered spaces".   – Eddie Lanieri
About Eddie Lanieri
Eddie Lanieri is a Salzburg Global Seminar Fellow, and was on the board of the New Orleans Photo Alliance. Complex Magazine named her one of the top 20 artists from New Orleans that you should know, and recently British Airways working with New Orleans Convention and Visitors Bureau, named her one of the 6 artists you have to see when visiting New Orleans. Her work has been exhibited internationally and nationally including shows at the Ogden Museum of Southern Art, The Contemporary Arts Center of New Orleans, Lucie Foundation, The Center for Fine Art Photography, Goldsmith College, and Kinsey Institute. Her work is held in both private and public collections, and has been supported by funding from the Mellon Foundation and Louisiana State Division of the Arts.
Related Events