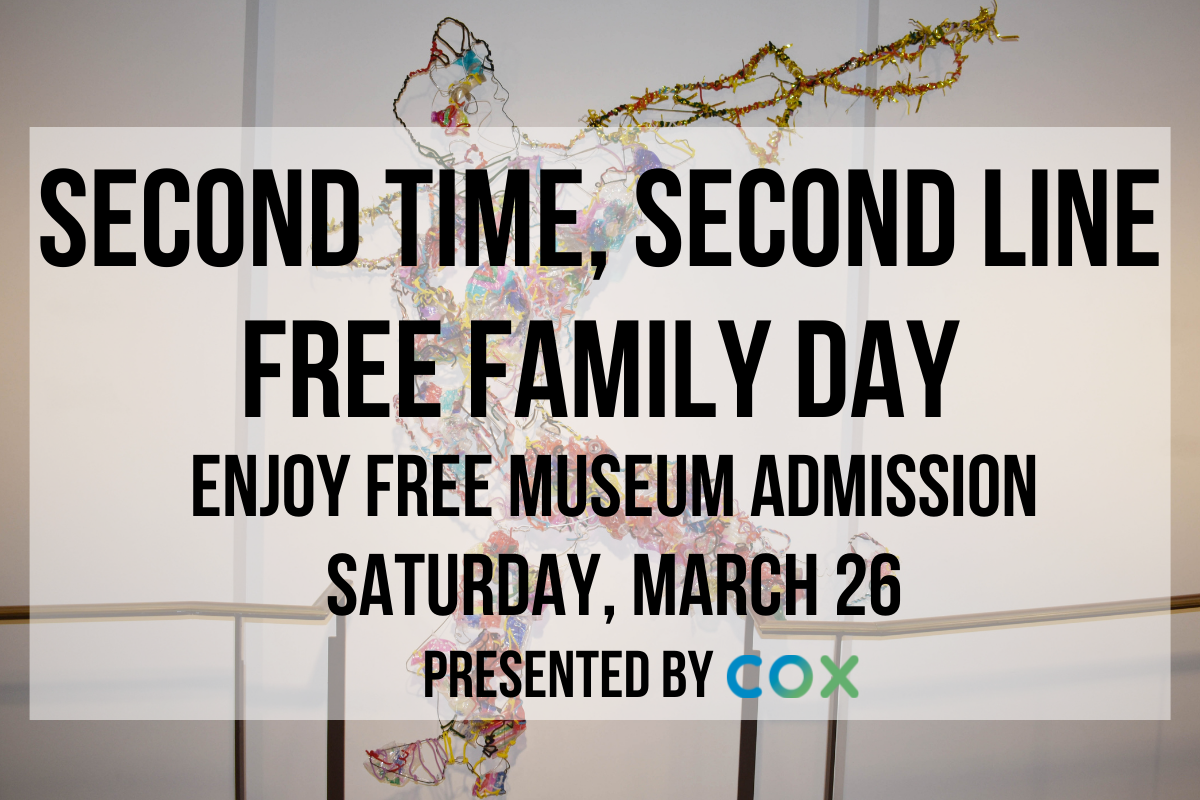 FREE FAMILY DAY
Celebrating the Second Time, Second Line Recycling Project
/// March 26, 2022 @ 10:00 am - 2:00 pm
Ogden Museum of Southern Art will host a FREE Family Day on Saturday, March 26, 2022 from 10 a.m. to 2 p.m. Join us to celebrate the exhibition Second Time, Second Line, a collaboration with recycled materials artist Jackie Inglefield and Young Audiences Charter School students from the Kate Middleton and Lawerence D. Crocker campuses. This special event, presented with support provided by Cox Communications, will feature free admission, take-home art activity bags (including all art supplies), a museum scavenger hunt and more! Food will be available for purchase from Tanjarine Kitchen food truck.
Family-Friendly Entertainment Featuring: 
11 a.m. – Young Audiences Charter School Jazz Band
12:30 p.m. – Big Fun Brass Band (including a Second Line!)
Throughout the day, visitors of all ages are also invited to explore the importance of recycling through an interactive recycled art project facilitated by teaching artist, Jackie Inglefield. Plus, learn about community efforts in art and sustainability through information tables featuring KID smART, ricRACK, The Green Project and Keep Louisiana Beautiful.
Free Family Day is made possible with support provided by Cox Communications. 
Learn more about The Second Time, Second Line Recycling Project