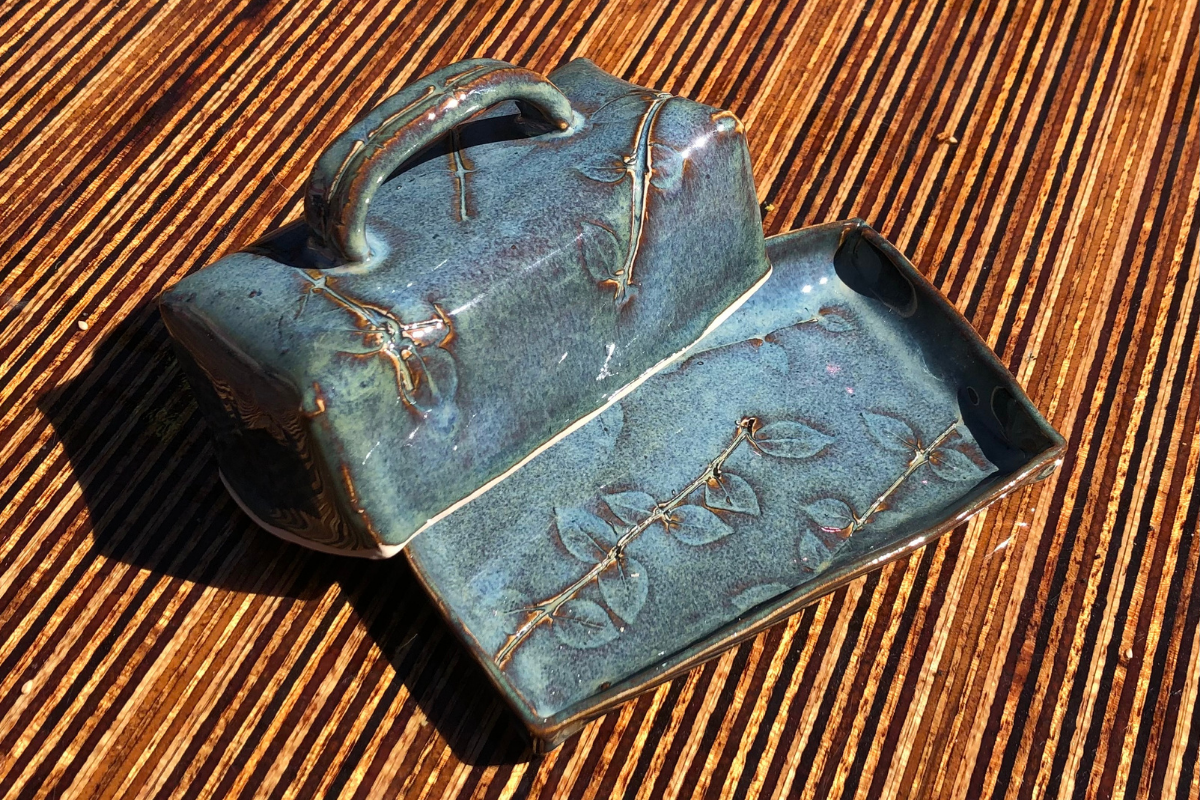 SOLD OUT: Craft Happy Hour
Ceramic Butter Dishes with Rey Hansen of Hold Space Ceramics
/// March 29, 2022 @ 6:00 pm - 8:00 pm
This event is sold out, stay tuned for details on our next Craft Happy Hour! 
Join ceramicist Rey Hope Hansen (they/them) for an evening full of clay play! Hand build a ceramic butter dish with plant pressed designs.
Clay, tools and plants are provided. Rey will fire and glaze the piece from a selection of glazes available at Byrdie's Pottery.
Please wear washable, comfortable clothes and keep fingernails short, if possible. Masks and proof of vaccination or negative COVID test are required.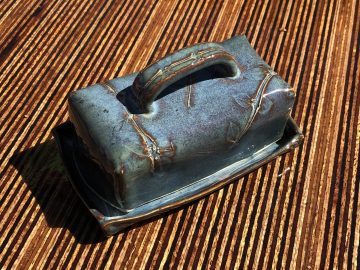 Images courtesy of Rey Hope Hansen
IMPORTANT EVENT GUIDELINES
Anyone 5 years of age and older must provide proof of at least two doses of an approved COVID vaccine or a negative COVID test within 72 hours to access. We will accept original vaccine cards, the LA Wallet app or high-resolution photos of both sides of your vaccine card as proof of vaccination. Alternatively, a negative test from a lab or pharmacy will also be accepted. Masks are required for those who are not vaccinated.
Related Events