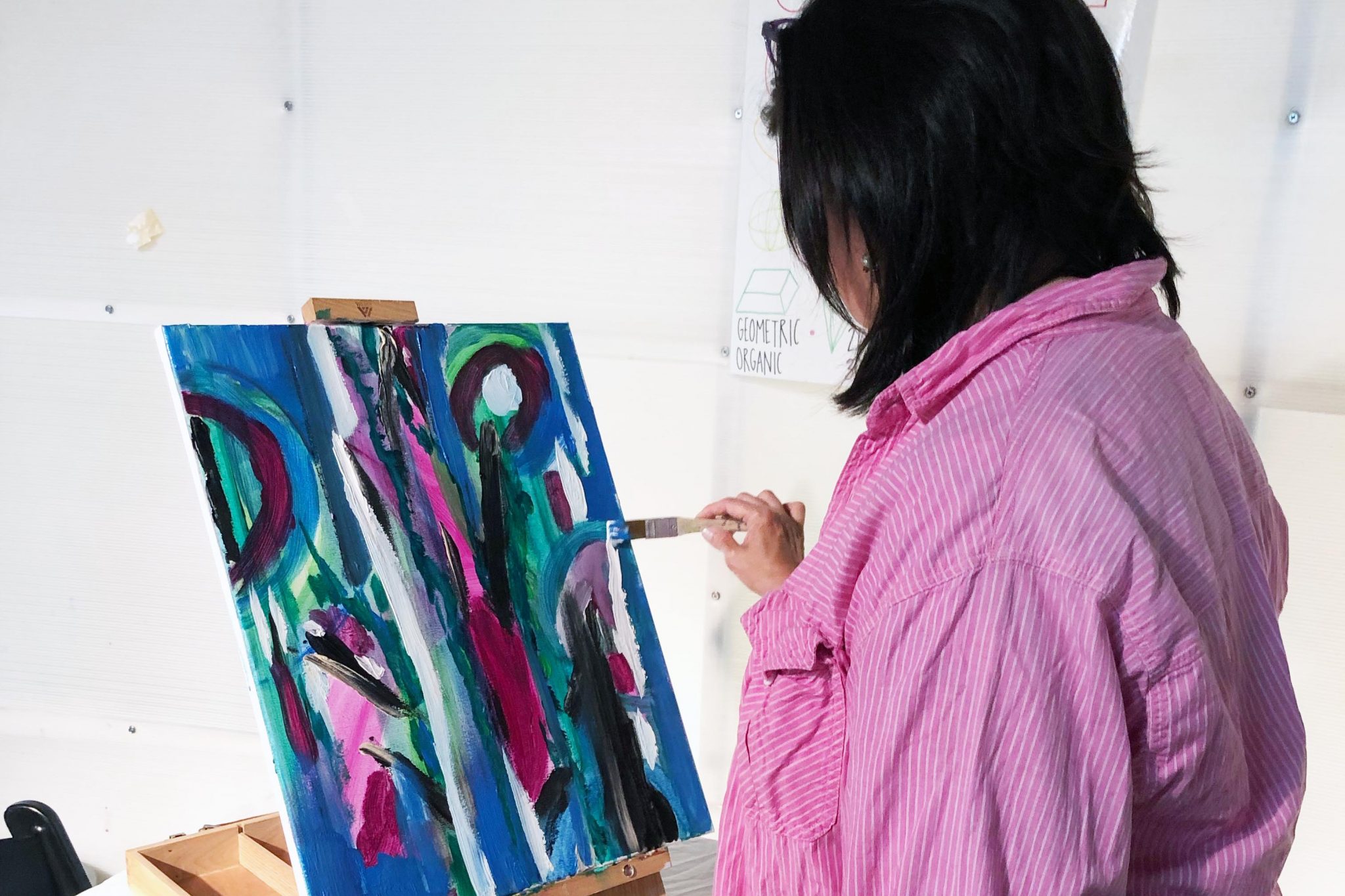 Adult Summer Camp
For adults of all levels seeking a new or refined creative edge
/// July 26, 2021 @ 10:00 am - 1:00 pm
This in-person, five-day adult program (July 26 – July 30) provides opportunities to deepen artistic skills and explore new areas of expression. During the session, Museum Educator Mikhayla Harrell will guide participants through deep art observation, followed by art making inspired by works on view in the Museum's galleries. Students will  draw inspiration from Built: Sculptural Art from the Permanent Collection and Preservative Force: Recent Acquisitions to the Collection. Artists investigated will include Douglas Bourgeois, Lin Emery, Robert Tannen, William Dunlap, Mel Chin and George Dureau.
Throughout the week, students will also explore a wide variety of 2D and 3D media and color theory, focusing on traditional techniques like life drawing, painting, sculpture and collage. Students will use a range of materials from found and organic objects, such as intertubes, wood and cardboard to more traditional art supplies such as pencil, paint and collage.
Register
$250 members / $300 non-members.
All materials provided.
To ensure the safety of all participants and staff, the following Covid-19 precautions will be implemented:
– There will be a maximum of 12 participants for each session to ensure social distancing.
-All participants and staff members are required to wear face coverings at all times. Participants must bring their own face coverings, as face coverings will not be provided.
-Upon arrival each participant will have a temperature with a no-touch forehead thermometer. If a reading of 100°F or higher is recorded, the participant will not be allowed to attend camp that day.
-The Museum maintains a rigorous cleaning schedule, frequently sanitizing high touch areas like door handles.
-The studio will be sanitized daily and staff will have disinfectant wipes for sanitizing high-touch areas throughout the day.