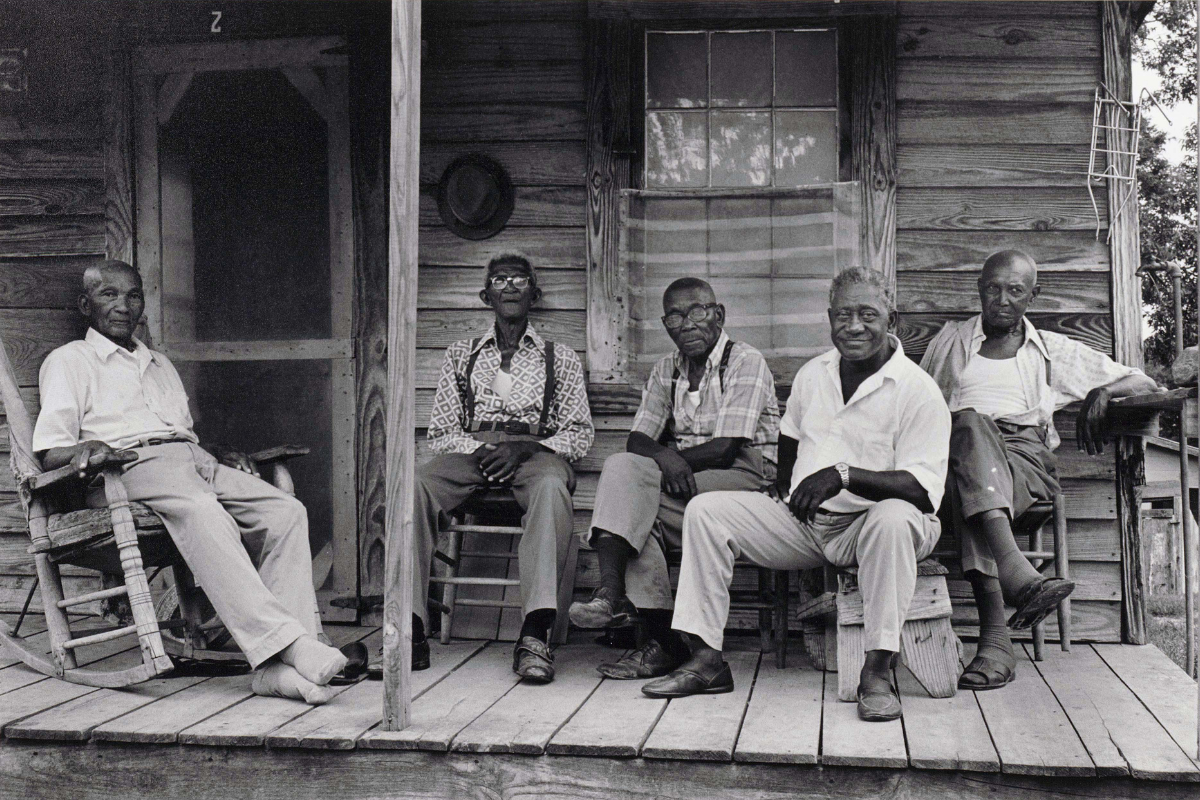 Curated Conversation with Roland L. Freeman
Discussing his solo exhibition, Roland L. Freeman - Portfolio
/// July 29, 2021 @ 2:00 pm
On Thursday, July 29 at 2 p.m., visit the O Blog to watch and listen to a special Curated Conversation with photographer Roland L. Freeman and Richard McCabe, Curator of Photography at Ogden Museum. The two will be discussing Freeman's exhibition, Roland L. Freeman – Portfolio.
About Roland L. Freeman
Roland L. Freeman was born in Baltimore, Maryland in 1936. A self-taught photographer, Freeman began using the camera to capture the societal sea change taking place in America during the height of the Civil Rights Movement of the early 1960s. In the late 1960s, he worked as a stringer for Time magazine and Magnum Photos, including a stint as a White House photographer. Freeman's real passion throughout his career has been the documentation of Southern folk culture. In 1970, Freeman was the first photographer to be awarded the Young Humanist Fellowship by the National Endowment for the Humanities. He has been the recipient of two Masters of Photography Visual Arts Fellowships from the National Endowment for the Arts in 1982 and 1991.
In the early 1970s, Freeman co-directed the Mississippi Folklife Project for the Smithsonian Institution's Center for Folklife and Cultural Heritage. That work resulted in the exhibition, Mississippi Tradition and Change. His interest in craft traditions led to his documentation and collection of quilts made by African Americans long before others were taking an interest in this distinct but little-recognized artistic tradition. This work resulted in the publication of two books "Something to Keep You Warm" and "A Communion of the Spirits: African-American Quilters, Preservers, and Their Stories".
Freeman's many solo exhibitions include, Southern Roads/City Pavements: Photographs of Black Americans by Roland L. Freeman at the International Center of Photography, New York City, 1981. In 1990, Freeman consolidated two decades of documentation of the disappearing tradition of Baltimore street vendors, many of whom still used horse-drawn carts, for a major exhibition titled Arabbers of Baltimore at the Baltimore Museum of Art. In 1997, Freeman was named the Eudora Welty Visiting Professor of Southern Studies at Millsaps College in Jackson, Mississippi.
Related Events