Español abajo
Draw a line portrait inspired by Benny Andrews.
Download Activity
Benny Andrews was born in 1930 to a multi-racial family (Cherokee-Scottish-African American) in rural Plainview, Georgia. After becoming the first member of his family to graduate from high school, he attended Fort Valley State College supported by a scholarship. He was not allowed to attend the University of Georgia due to the color of his skin. In 1954, after serving as a military policeman in the Korean War, he used the GI Bill to attend the School of the Art Institute of Chicago, studying under Kathleen Blackshear. No longer constrained by the racial laws of the South, he entered an art museum and saw original masterworks for the first time in 1954, an experience that brought tears to his eyes. Benny Andrews rose from the injustices of the Jim Crow South to become a leading voice in American painting.
Supplies
Paper, Pencil or Pen, Color pencils
Instructions 
Step 1: Decide what you want to draw. Draw your self-portrait or a portrait of your pet.
Step 2: Use a pencil to draw your subject. Draw the outline of your subject.
Step 3: Draw details of your subject. Is there texture in the hair?
Step 4: Is there more to your drawing? Use a pencil to draw a background for your subject.
Step 5 (Optional): Use color pencils to color your drawing.
Vocabulary
Line in art is a mark made using a drawing tool
Portrait — an image of a person; genre of art
SEE BENNY ANDREWS' LINE DRAWINGS IN BENNY ANDREWS: PERMANENT COLLECTION EXHIBITION AT THE OGDEN MUSEUM. 
SEE MORE FUN AT-HOME ACTIVITIES FOR KIDS ON THE O BLOG!
QUESTIONS? EMAIL EDUCATION@OGDENMUSEUM.ORG.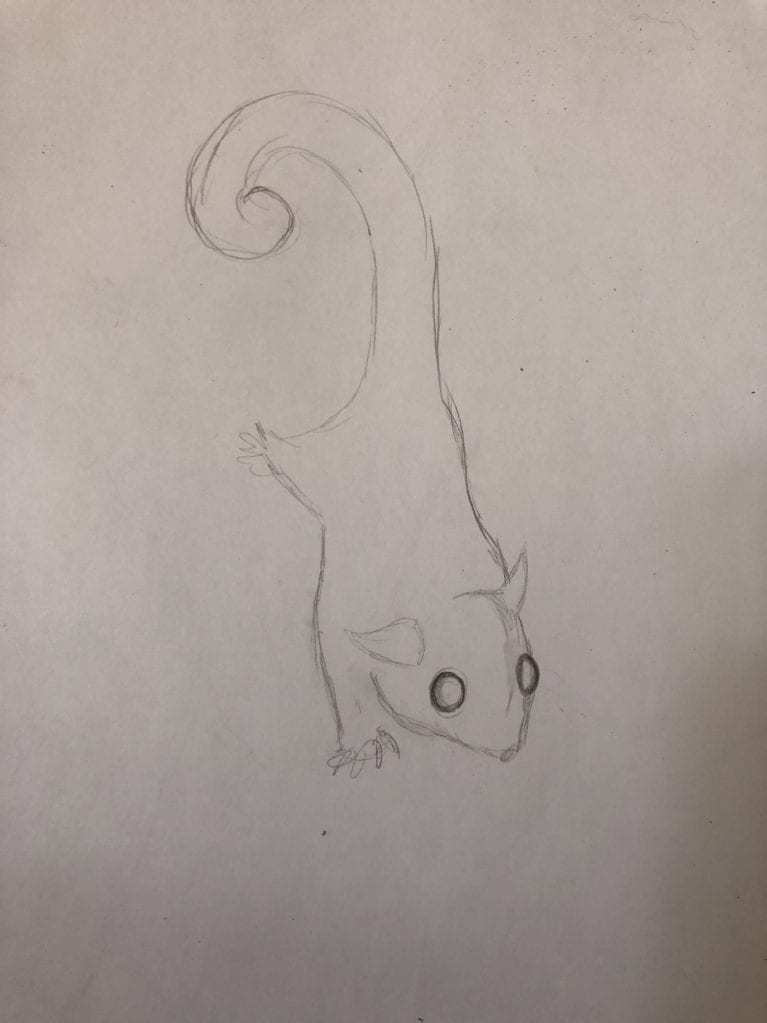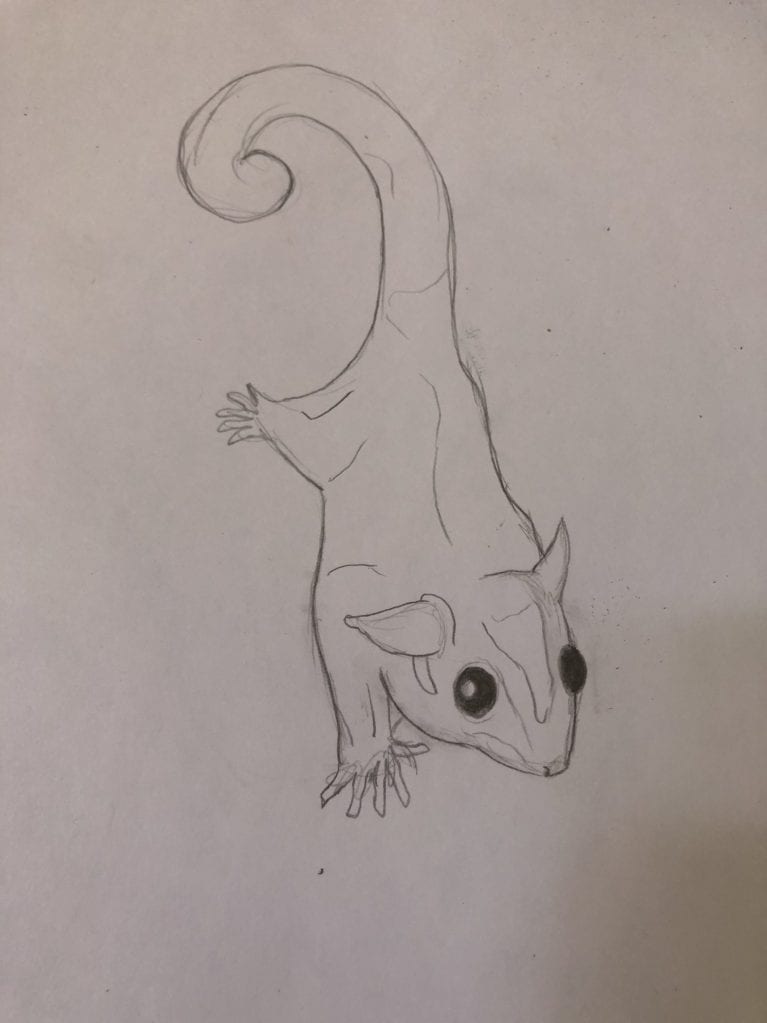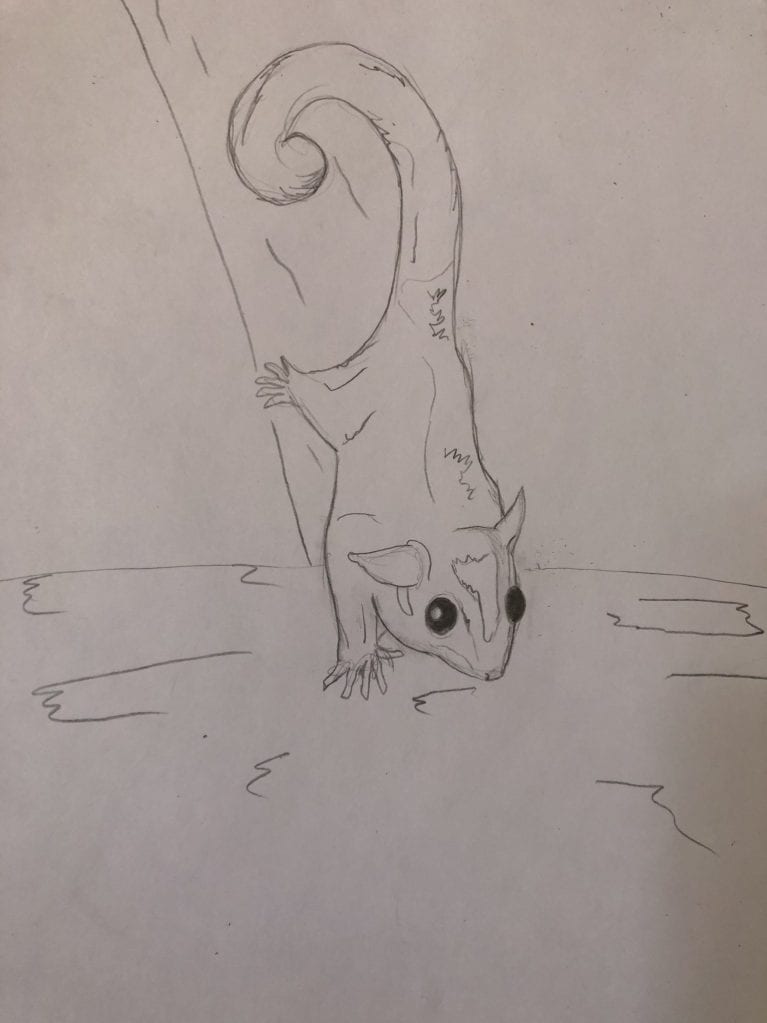 _______________________________________________________________________
Actividad artística O-riginal: Dibujo lineal Inspirado por Benny Andrews
Dibuja un retrato con líneas inspirándote en Benny Andrews. 
Descargar Actividad
Benny Andrews​ nació en 1930 en el seno de una familia multiétnica (cheroqui, escocesa, afroamericana) en la zona rural de Plainview en Georgia. Luego de convertirse en el primer miembro de su familia en graduarse de la escuela secundaria,  Andrews asistió a la Universidad Estatal de Fort Valley gracias a una beca. No se le había permitido asistir a la Universidad de Georgia por su color de piel. En 1954, luego de desempeñarse como policía militar en la guerra de Corea, se valió de la Ley de Asistencia educativa para ex-militares (​G.I Bill​ ) para asistir a la Escuela del Instituto de Arte de Chicago, en donde estudió bajo la tutela de Kathleen Blackshear. En 1954, ya sin las limitaciones impuestas por las leyes racistas del sur, Andrews entró por primera vez a un museo de arte y vio obras maestras originales, experiencia que le llenó los ojos  de lágrimas. Benny Andrews se puso de pie entre las injusticias derivadas de las leyes Jim Crow y se convirtió en una de las voces líderes de la pintura norteamericana.
Materiales
Papel, lápiz o lapicera, lápices de colores.
Instrucciones
Paso 1: ​Decide qué quieres dibujar. Dibuja un autorretrato o un ​retrato ​de tu mascota.
Paso 2:​ Utiliza un lápiz para dibujar a tu sujeto. Dibuja el contorno de tu sujeto.
Paso 3:​ Dibuja los detalles de tu sujeto. ¿Tiene textura su pelo?
Paso 4: ​¿Hay algo más en tu dibujo? Utiliza un lápiz para dibujar un fondo para tu sujeto.
Paso 5 (Opcional):​ Utiliza lápices de colores para colorear tu dibujo.
Vocabulario
Línea:​ en el arte, es una marca realizada con una herramienta de dibujo.
Retrato:​ la imagen de una persona; un género  artístico.
VE MÁS DE LOS DIBUJOS LINEALES DE  BENNY ANDREWS ​EN BENNY ANDREWS:  COLECCIÓN PERMANENTE DEL MUSEO OGDEN DE ARTE SUREÑO.
¡VE MÁS ACTIVIDADES DIVERTIDAS ​PARA NIÑOS PARA HACER EN CASA​ ​EN​ ​EL O BLOG!
¿PREGUNTAS? ENVÍA UN EMAIL A EDUCATION@OGDENMUSEUM.ORG.
Translation by Agostina Coll