Español abajo
Create a geometric drawing inspired by Will Henry Stevens.
Download Activity
Will Henry Stevens was born 1881 in Vevay, Indiana and was inspired by this pastoral setting from an early age. His father was the town's apothecary, and taught Stevens the basics of chemistry, which he would use later in life to create his own materials for making art. During his childhood on the banks of the Ohio River, Stevens' mother encouraged his artistic sensibilities through private lessons, and his grandmother introduced him to the Transcendentalist literature of the American Renaissance. At 16, he enrolled in the Cincinnati Art Academy and won a design competition that led him to New York City. While in New York, he became influenced by modernist landscape painting as well as the spiritual qualities of Chinese paintings from the Song dynasty, prompting Stevens to align his personal aesthetic with Eastern philosophies.
Supplies
Paper, Pencil or Pen, Ruler, Color pencils
Instructions 
Step 1: What is your favorite shape?
Step 2: Use a pencil to draw your favorite shape on the piece of paper.
Step 3: What more can you add to your drawing? Try drawing more of the same shape but a different size. What other shapes can you draw? Use a ruler to make a straight line, if needed. Fill the page with shapes.
Step 4: Think about the composition of your drawing (where things are placed on the paper). What part of your drawing catches your eye? Where do the lines and shapes lead your eyes?
Step 5 (Optional): Is there more you can add to your artwork? Draw a background around your shapes.
Step 6 (Optional): Use color pencils to color your drawing.
Vocabulary
Composition – the arrangement of elements in a work of art
Line in art is a mark made using a drawing tool
SEE WILL HENRY STEVEN'S UNTITLED NO.23 IN WILL HENRY STEVENS: PERMANENT COLLECTION EXHIBITION AT THE OGDEN MUSEUM. 
CHECK OUT THE THE O BLOG FOR MORE RESOURCES !
QUESTIONS? EMAIL EDUCATION@OGDENMUSEUM.ORG.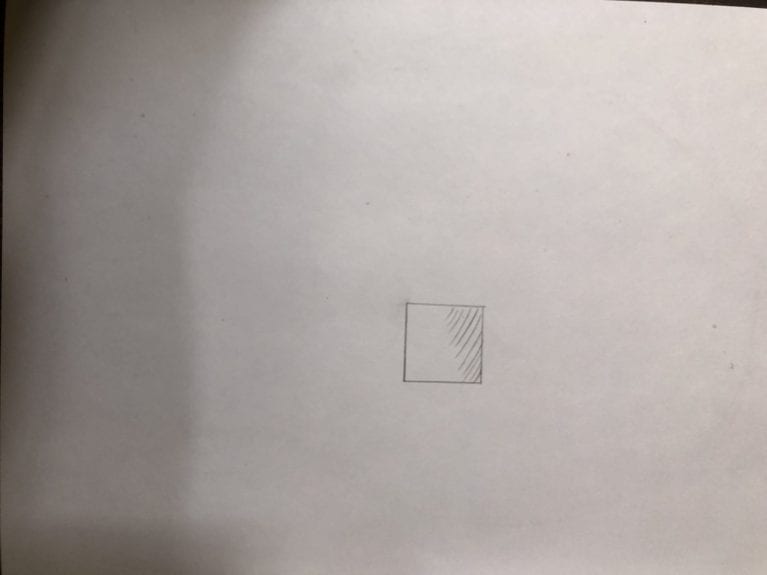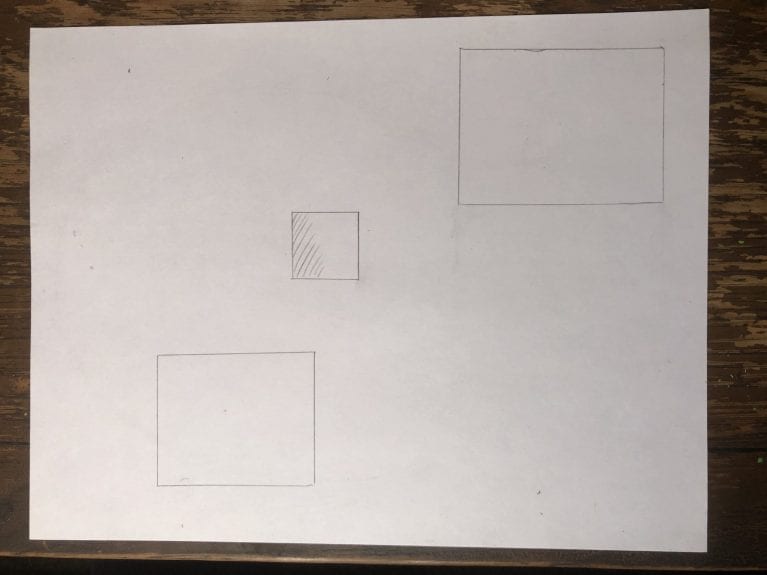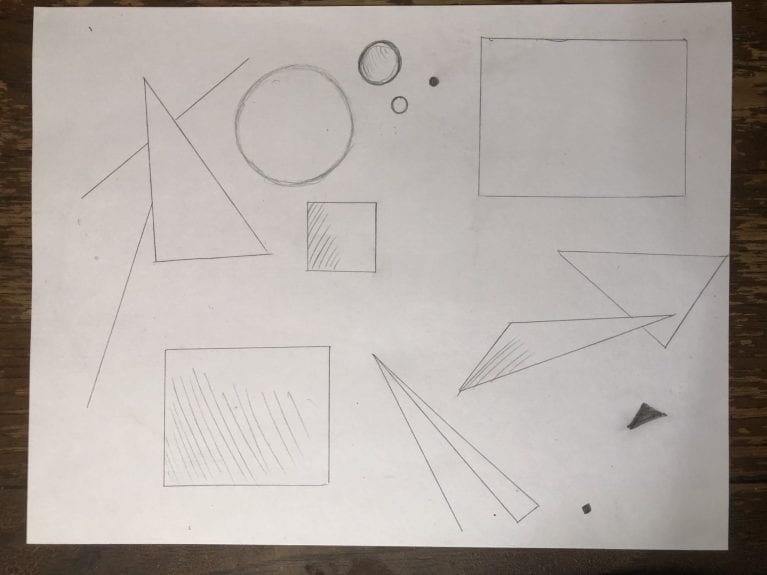 _______________________________________________________________________
Actividad artística O-riginal: Dibujo geométrico
Inspirado por Will Henry Stevens
Crea un dibujo geométrico, inspirándote en Will Henry Stevens. 
Descargar Actividad
Will Henry Stevens​ nació en Vevay, Indiana en  1881, por lo que el escenario rural lo inspiró  desde una edad temprana. Su padre fue el apotecario del pueblo y le enseñó conocimientos básicos de química, los cuales  Stevens más tarde utilizaría para crear sus propios materiales para hacer arte. Durante su infancia en las orillas del río Ohio, su madre stimuló sus sensibilidades artísticas dictándole  clases privadas y su abuela lo introdujo a la  literatura trascendentalista del renacimiento estadounidense. A los 16 años se inscribió en la  Academia de Arte de Cincinnati y ganó una  competencia que lo llevó a la ciudad de Nueva  York. Durante su estadía en Nueva York, se  inspiró en la pintura paisajista moderna, así  como también en las características de las  pinturas chinas de la dinastía Song, lo cual hizo  que Stevens alineara su estética personal con la filosofía oriental.
Materiales
Papel, lápiz o lapicera, regla, lápices de colores.
Instrucciones
Paso 1: ​¿Cuál es tu figura favorita?
Paso 2:​ Utiliza un lápiz para dibujar tu figura  favorita sobre una hoja de papel.
Paso 3:​ ¿Qué más puedes agregarle a tu  dibujo? Intenta dibujar más de una figura pero  en diferentes tamaños. ¿Qué otras figuras  puedes dibujar? Si es necesario, utiliza la regla  para trazar una ​línea​ recta. Cubre la hoja con  figuras.
Paso 4: ​Piensa en la ​composición​ de tu dibujo  (donde están ubicadas las cosas en tu hoja).  ¿Qué parte de tu dibujo te llama la atención?  ¿Hacia dónde te llevan los ojos las líneas y  formas en el dibujo?
Paso 5 (Opcional):​ ¿Hay algo más que puedas  agregar a tu obra de arte? Dibuja un fondo  alrededor de las figuras.
Paso 6 (Opcional):​ Utiliza lápices de colores  para colorear tu dibujo.
Vocabulario
Composición:​ es la colocación de elementos en  una obra de arte.
Línea:​ en el arte, es una marca realizada con una herramienta de dibujo.
VÉ MAS DE SIN TÍTULO N.º 23 DE WILL HENRY  STEVENS ​EN ​WILL HENRY STEVENS: ​ COLECCIÓN PERMANENTE DEL MUSEO OGDEN DE ARTE SUREÑO.
¡VISITA ​EL O BLOG ​PARA MÁS RECURSOS!
¿PREGUNTAS? ENVÍA UN EMAIL A EDUCATION@OGDENMUSEUM.ORG.
Translation by Agostina Coll