Throughout the years, the Ogden Museum of Southern Art Education Department has fostered a number of partnerships with a variety of community organizations. This year our belief that we're  stronger together was confirmed and strengthened as we were faced with the challenge of inventing new ways to engage the community during this time of social distancing. Ogden Museum, and the Education Department in particular, worked to grow existing partnerships and pursue new collaborations.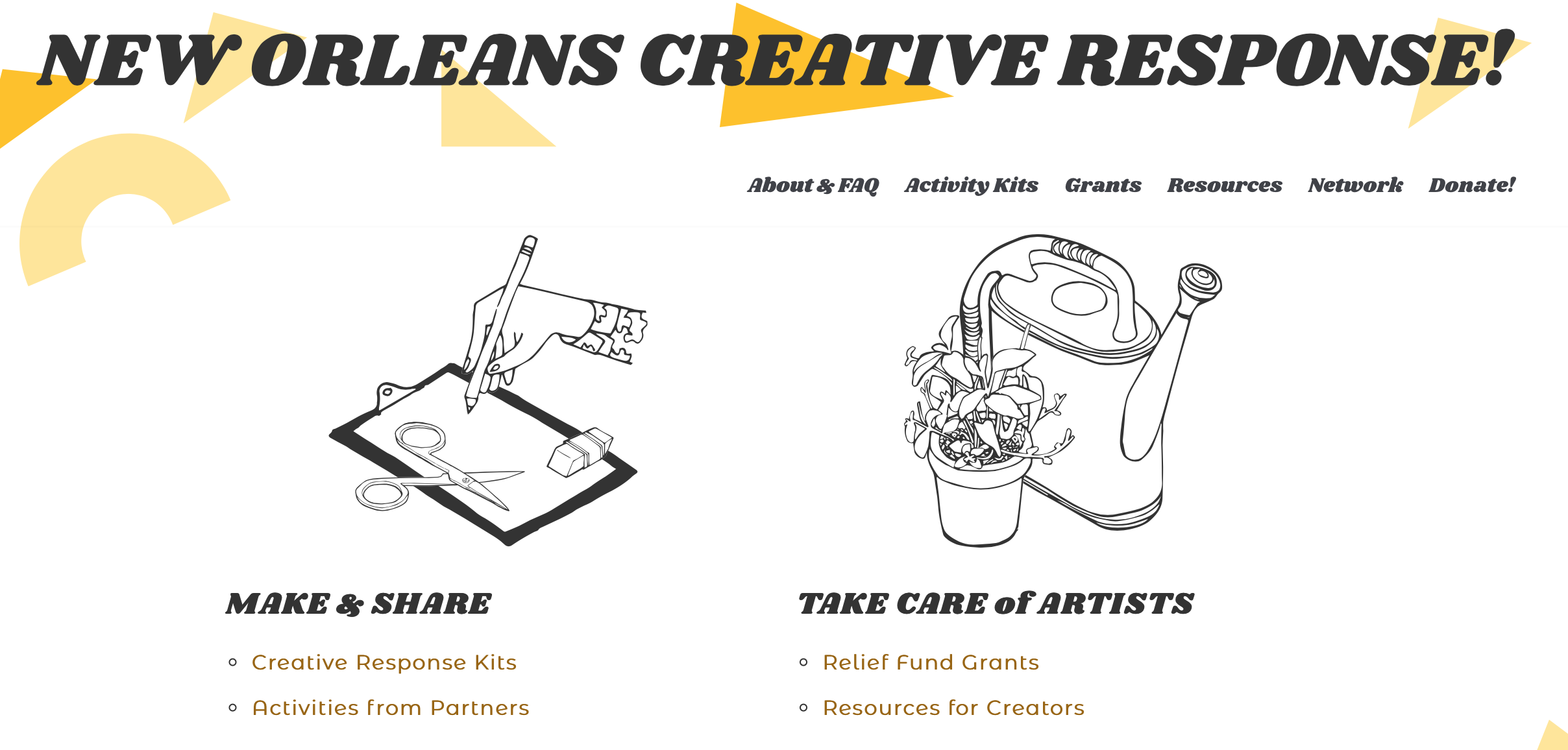 New Orleans Creative Response
The first new partnership established was with New Orleans Creative Response who, in partnership with Ogden Museum and other community organizations, provided 16,000 free art kits to school children through family nutrition programs at various New Orleans public schools. Ogden Museum contributed weekly O-riginal Art Activities in which kids created a short art activity inspired by an artwork on view. These activities were provided in both English and Spanish.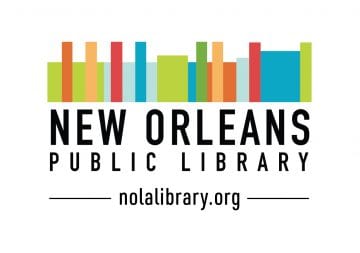 New Orleans Public Library
When our partnership with the New Orleans Creative Response concluded, the Museum's  long standing partnership with New Orleans Public Library transformed to also allow for art activity distribution. Movement Monday Art Activities were distributed along with the library's Take & Make Craft Kits. Almost 500 instruction sheets have been distributed to date. Movement Monday Activities are designed to inspire movement at home while learning art concepts.
Mayor's Office of Youth & Families, New Orleans City Council and Ochsner Health
An additional new partnership came about through Ogden Museum's collaboration with the Mayor's Office of Youth & Families, New Orleans City Council and Ochsner Health. Ogden Museum hosted both an in-person and online exhibition of the city's Mask Up NOLA Poster Contest. The exhibition included contestant submissions and the winners, whose posters were incorporated into the city's awareness campaign. 
Xavier University of Louisiana and New Orleans (LA) Chapter of the LINKS, Incorporated 
Now in its 7th year, the Annual HBCU Art Showcase Exhibition was exhibited online and at the Museum. The Showcase exhibits works from students attending Xavier University of Louisiana, one of the state's Historically Black Colleges and Universities (HBCUs) with the support of the New Orleans (LA) Chapter of the LINKS, Incorporated.
The 2020 artists are Kennedi Andrus, Allana Barefield, KaLya Ellis, Barriane Franks, Lauren Gray, Ashley A. Miller, Reid Hobson-Powell, La'Shance Perry, Michael Riley, Makeda Wells, Bryce Williams and Maliya Vaughan.
The HBCU Art Showcase is held annually in the Museum's Education Gallery, a designated space, which highlights and exhibits student artwork.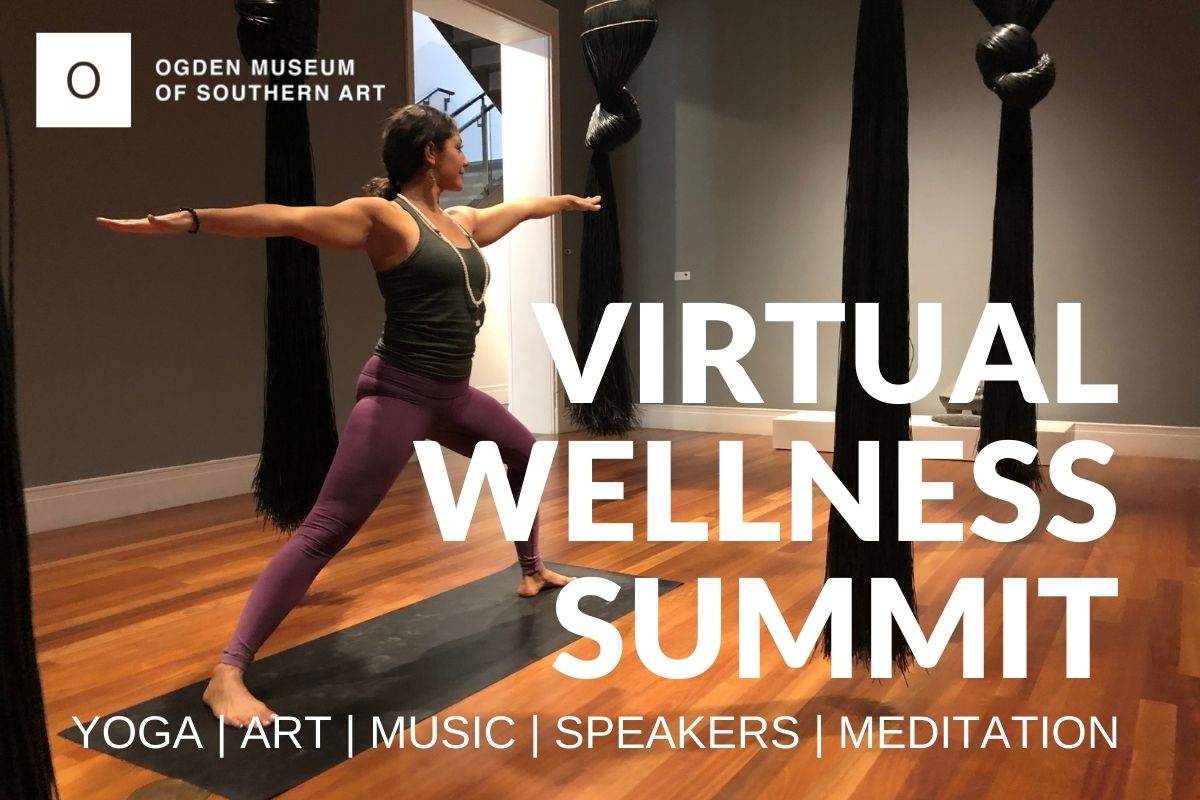 Virtual Wellness Summit 
Ogden Museum presented its first Virtual Wellness Summit in November, which provided an online platform for a number of partners to share resources centered on wellness.
Programming and collaborators included: 
A guided meditation led by meditation instructor, Harpinder Mann, inspired by the work of Sonya Yong James. 
A Curated Conversation on the healing and spiritual power of art led by Bradley Sumrall, Ogden Museum Curator of the Collection, along with three artists from

Entwined: Ritual Wrapping and Binding in Contemporary Southern Art

.

An art-making workshop and talk exploring the healing power of art led by Whole Village Art Therapy Director, Holly Wherry.
A presentation on methods to support, balance and enhance your nutrition and wellness during the pandemic with Registered Dietician, Jessica Blanchard.

An

art and music therapy

meditation session guided by Music Therapist, Caitlin Preston Fulton.

Music by

the Louisiana Philharmonic Orchestra Quartet.
The Wellness Summit concluded with a closing meditation led by Tulane professor, Hans Greunig, inspired by the work of Sharon Kopriva on view in

Entwined: Ritual Wrapping and Binding in Contemporary Southern Art.

Virtual Field Trip with Ogden Museum and Pontchartrain Conservancy
Pivoting to an online platform for Ogden Museum Virtual Field Trips, the Education Department collaborated with the Pontchartrain Conservancy to offer students in grades 4-12 a two-part STEAM virtual field trip exploring the artwork of Walter Anderson while learning about the importance of wetland conservation. 
"The Art of Walter Anderson: Marshland Flora and Fauna" 
Part 1 (Ogden Museum): Students explore Walter Anderson's watercolor works illustrating animals and plants. Anderson is a Southern artist who spent many hours observing, sketching and painting the natural world. Students create their own sketchbook and practice drawing skills, investigating various motifs.
Part 2 (Pontchartrain Conservancy): Science educators lead a live streamed trip to the marsh, allowing students to draw plants and animals from direct observation and create their own field guide. Issues of coastal land loss and the importance of ecosystems are discussed.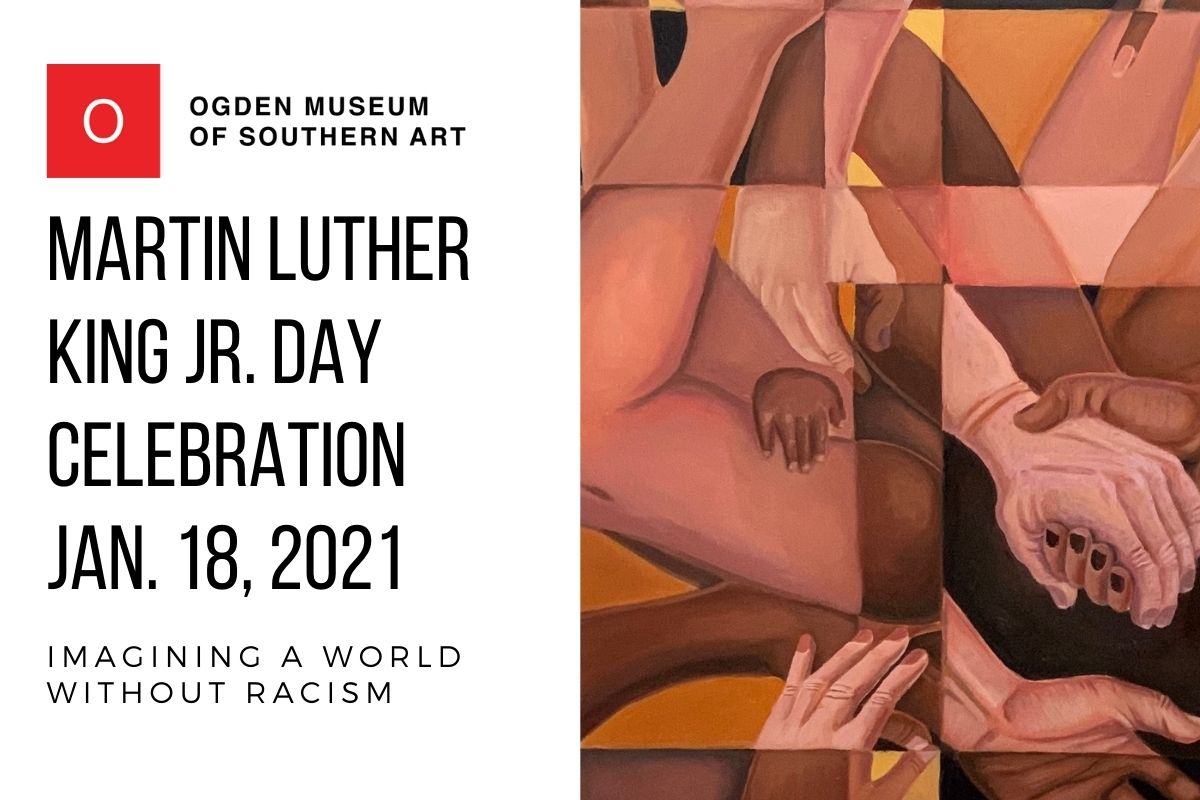 Coming Up in 2021
For the Virtual Martin Luther King Jr. Day Celebration on date, the Ogden Museum Education Department will work with Ochsner Health volunteers to design and distribute 500 free art making kits, which will include art activities inspired by Martin Luther King's legacy and the Civil Rights Movement.
In honor of Dr. Martin Luther King Jr.'s life and legacy, Ogden Museum of Southern Art presents a FREE Martin Luther King Jr. Day Celebration on Monday, Jan. 18 from 10 a.m. to 5 p.m. Join us at the Ogden Museum or at home as we use art to imagine a world without racism! Explore the Museum and participate in a scavenger hunt based on works on view in the galleries. Admission is FREE all day. Tune in online from home to watch dance and spoken word performances, a virtual tour on Civil Rights era photographer Ernest C. Withers or participate in a guided meditation for peace and much more. 
Despite the recent unexpected challenges brought about by COVID-19, the Ogden Museum's Education Department looks forward to future innovative and inspiring collaborations with existing and new community partners. Interested in partnering with Ogden Museum? Contact education@ogdenmuseum.org.