Español abajo
Share holiday cheer this season by sending a postcard to your loved ones.
Download Activity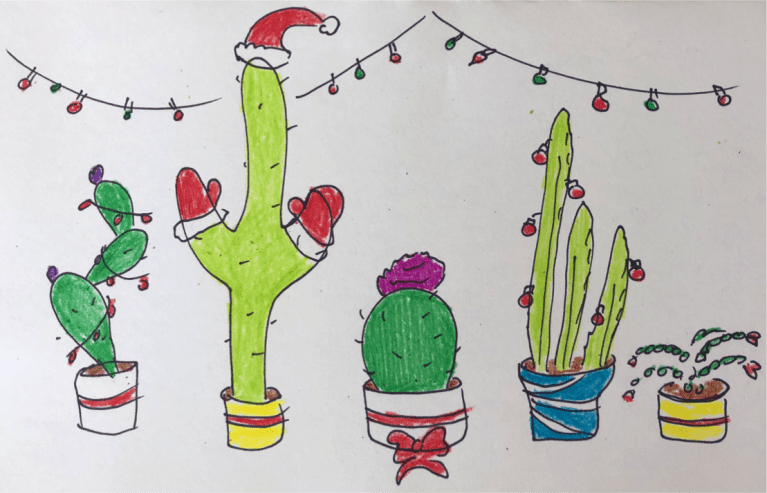 Supplies
Paper, Pencil
Instructions
Step 1: Search your home for materials to use for your postcard or letter. In addition to paper and a pencil, look for materials you can collage or color with. Be sure to ask a parent or guardian's permission to use the materials you collect. 
Step 2: Decide who you want to write your postcard or letter to. Will you write to a friend, relative or someone else that's special to you?
Step 3: Think about what you want to write. Do you want to send them a holiday message or talk to them about something else?
Step 4: Use the materials you found to decorate your card or letter. What will you draw or collage? Maybe the person's favorite thing or your favorite memory you shared with them?
Step 5: When you are happy with your postcard or letter, ask a parent or guardian to help you mail it to the person you chose.
SEE MORE FUN AT-HOME ACTIVITIES FOR KIDS ON THE O BLOG!
QUESTIONS? EMAIL EDUCATION@OGDENMUSEUM.ORG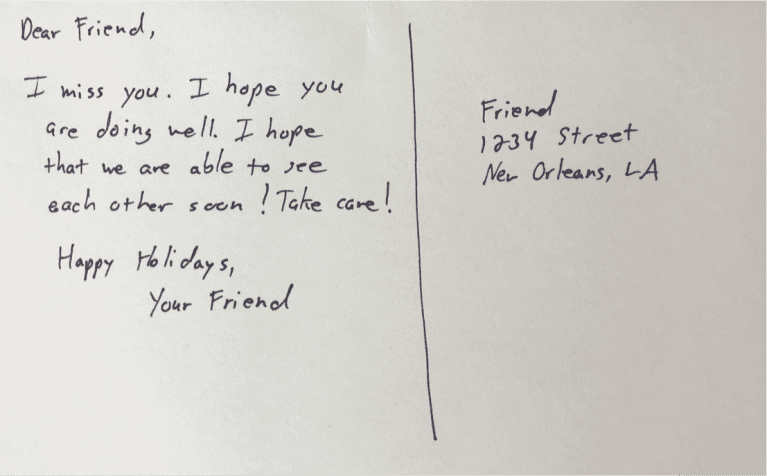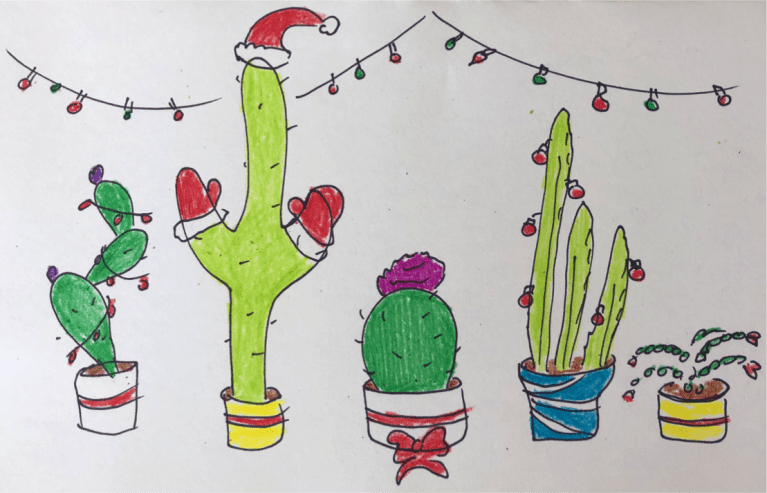 ________________________________________________________________________
Lunes de movimiento: Postal festiva
Comparte un poco de alegría navideña esta temporada.
Descargar Actividad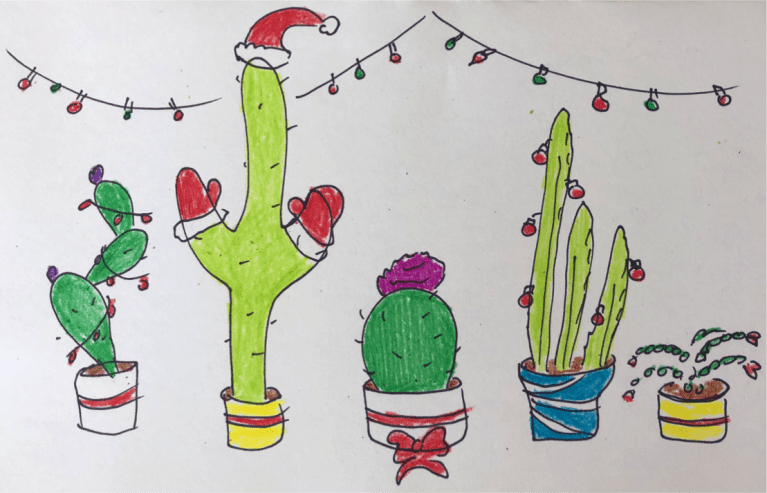 Materiales
Papel, lápiz
Instrucciones
Paso 1: Busca en tu casa materiales para usar en tu postal o carta. Además de papel y lápiz, busca materiales con los que puedas hacer un collage o colorear. Asegúrate de pedir permiso a un padre o tutor para utilizar los materiales que encuentres.
Paso 2: Decide a quién quieres escribir tu postal o carta. ¿Le escribirás a un amigo, familiar o alguien que sea especial para ti?
Paso 3: Piensa en lo que quieres escribir. ¿Quieres enviarles un mensaje festivo o hablar con ellos sobre otra cosa?
Paso 4: Usa los materiales que encontraste para decorar tu tarjeta o carta. ¿Qué dibujarás o que collage harás? ¿Quizás la cosa favorita de la persona o tu recuerdo favorito con ella?
Paso 5: Cuando estés satisfecho/a con tu postal o carta, pídele a un padre o tutor que te ayude a enviársela a la persona que elijas.
Translation by Agostina Coll