Español abajo
Celebrate diversity and learn about your own unique skin tone in this activity inspired by Kara Crowley.
Download Activity
Kara Crowley is an artist who embraces black culture through social issues and positive representation through her own artistic interpretations. Kara's time with YAYA and at Xavier University of Louisiana molded her into the artist she is today and has also inspired her to become an arts educator. Kara currently teaches visual art at St. Augustine High School. In her studio practice, Crowley uses radiant warm colors and cool undertones to capture the essence of the subject matter while also using textured mediums, such as molding paste or dried acrylic from her palette.
Supplies
Paper, Color Pencils, Pencil, Eraser
Instructions
Step 1: Look at Kara Crowley's painting, Exertion, what do you notice about it? How many different skin tones can you find? Look at the top of your hand. Which part of Crowley's painting is most close to your own skin tone?
Step 2: Pick out color pencils that are close to your skin tone. Use an extra piece of paper to test the colors. Color a square then compare it to your skin tone. What is missing? Does it need to be lighter or darker? Look closely at your hand, what other colors do you see; pink, orange, blue or is there another color present (skin undertones)? Try again. This time adjust the color by trying another color (lighter or darker) or mixing the original color with another color (undertone). You can do this by layering the colors, one on top of the other.
Step 3: Once you have gotten a color that is close enough to your skin tone, be sure to write down the color combinations and layering that you used so that you can recreate it. Decide what part of your body you want to draw. Use a mirror if you need to. Use a pencil to sketch your body part on a different piece of paper.
Step 4: When you are done sketching, look closely at your body part. Are there lighter (highlight) or darker (shadow) areas? Use a pencil to sketch in the highlights and shadows in your drawing. Go back to your test colors. Were there some lighter or darker colors you created?
Step 5: Use your notes and your color combinations to color your drawing. Remember to include the highlights and shadows.
Step 6: What's your favorite color? Color in the background using your favorite color.
Vocabulary
Skin tone – is the surface skin color, whereas skin undertone is the subtle hue underneath the surface. Skin tone is determined by the amount of melanin (skin pigment) present in the uppermost layer of your skin. Differences in skin tone among individuals is caused by variation in pigmentation, which is the result of genetics, the exposure to the sun, or both.
SEE KARA CROWLEY'S EXERTION IN LOUISIANA CONTEMPORARY, PRESENTED BY THE HELIS FOUNDATION AT THE OGDEN MUSEUM.
CHECK OUT THE OGDEN MUSEUM ONLINE FOR MORE RESOURCES !
QUESTIONS? EMAIL EDUCATION@OGDENMUSEUM.ORG.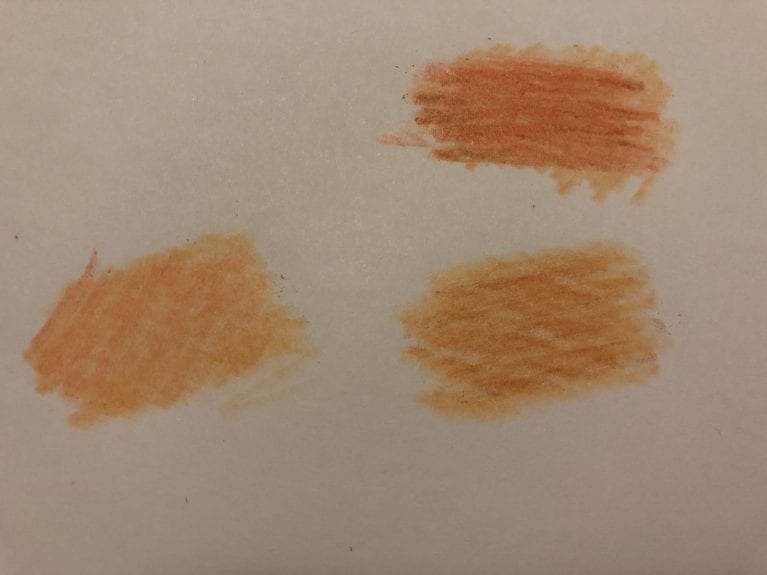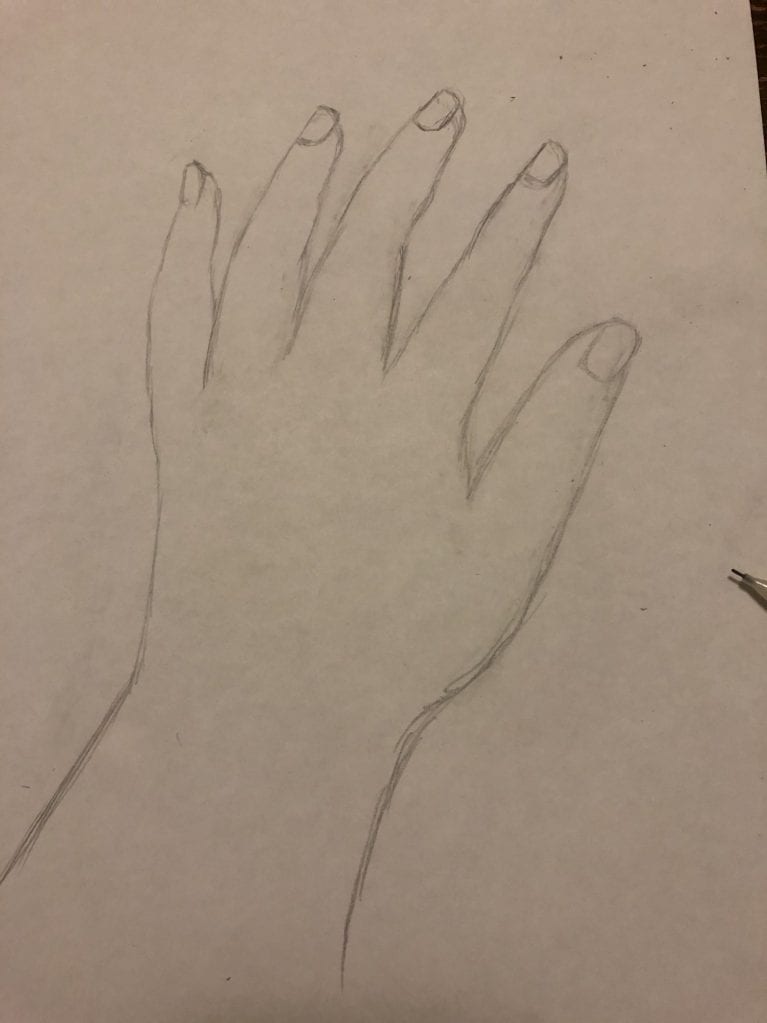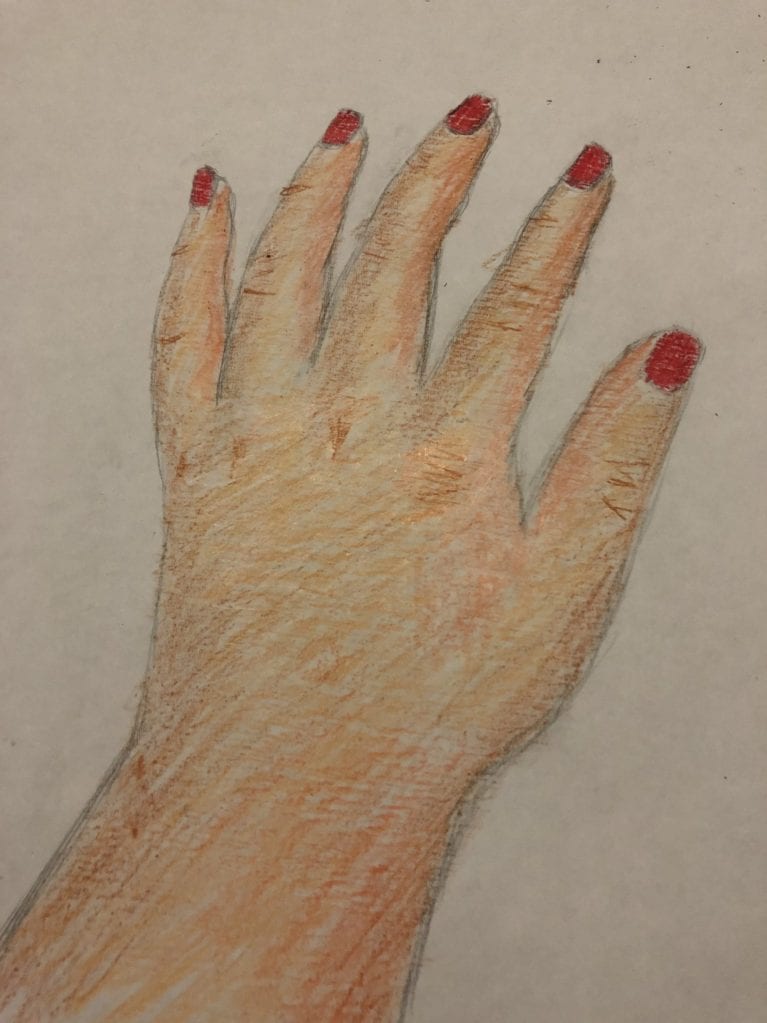 _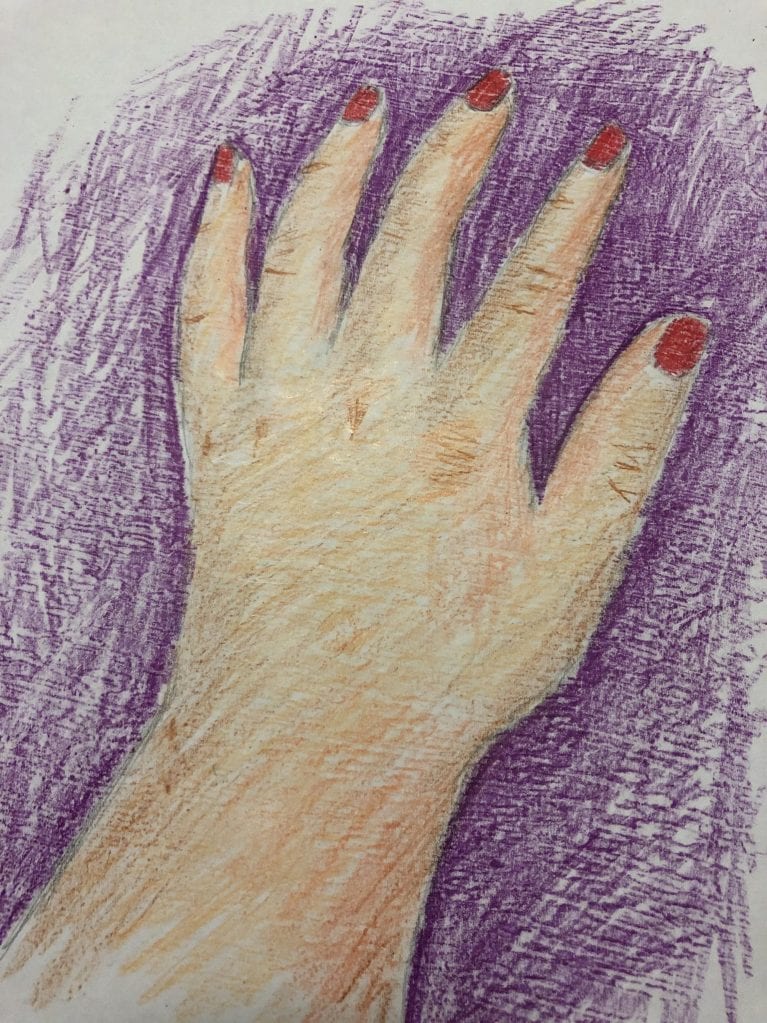 ________________________________________________________________________
Actividad artística O-riginal: Exploración de tonos de piel inspirado por Kara Crowley
Celebra la diversidad y aprende sobre tu propio y único tono de piel en esta actividad inspirada en Kara Crowley.
Descargar Actividad
Kara Crowley es una artista que abraza la cultura afroamericana a través de problemas sociales y la representación positiva a través de sus propias interpretaciones artísticas. El tiempo de Kara en YAYA y en la Universidad Xavier de Luisiana la convirtió en la artista que es hoy y también la inspiró a convertirse en educadora artística. Actualmente, Kara enseña arte visual en St. Augustine High School. En su práctica de estudio, Crowley utiliza colores cálidos y radiantes y matices fríos para capturar la esencia del tema. También utiliza materiales texturados, como pasta de moldear o acrílico seco de su paleta.
Materiales
Cartón o cartulina, objetos encontrados, pegamento o cinta adhesiva, papel de color, tijeras, y crayones.
Instrucciones
Paso 1: Mira el cuadro "Esfuerzo" de Kara Crowley, ¿Qué notas en él? ¿Cuántos tonos de piel diferentes puedes encontrar? Mira la parte superior de tu mano. ¿Qué parte de la pintura de Crowley se parece más a tu propio tono de piel?
Paso 2: Elige lápices de colores que se parezcan a tu tono de piel. Utiliza una hoja de papel adicional para probar los colores. Colorea un cuadrado y luego compáralo con tu tono de piel. ¿Qué falta? ¿Tiene que ser más claro o más oscuro? Mira de cerca tu mano, ¿Qué otros colores ves; rosa, naranja, azul o hay otro color presente (matices de piel)? Inténtalo de nuevo. Esta vez ajusta el color probando con otro color (más claro o más oscuro) o mezclando el color original con otro color (matiz). Puedes hacer esto colocando capas de colores, uno encima del otro.
Paso 3: Una vez que hayas obtenido un color que esté lo suficientemente cerca de tu tono de piel, asegúrate de escribir las combinaciones de colores y las capas que utilizaste para poder recrearlo. Decide qué parte de tu cuerpo quieres dibujar. Utiliza un espejo si es necesario. Utiliza un lápiz para dibujar la parte de tu cuerpo en una hoja de papel diferente.
Paso 4: Cuando hayas terminado de dibujar, observa de cerca la parte de tu cuerpo. ¿Hay áreas más claras (resaltadas) o más oscuras (sombras)? Utiliza un lápiz para dibujar las luces y sombras en tu dibujo. Vuelve a tus colores de prueba. ¿Creaste algunos colores más claros o más oscuros?
Paso 5: Utiliza tus notas y tus combinaciones de colores para colorear el dibujo. Recuerda incluir las luces y las sombras.
Paso 6: ¿Cuál es tu color favorito? Colorea el fondo con tu color favorito.
Vocabulario
Tono de piel: es el color de la piel de la superficie, mientras que la matiz de la piel es el tono sutil debajo de la superficie. El tono de la piel está determinado por la cantidad de melanina (pigmento cutáneo) presente en la capa superior de la piel. Las diferencias en el tono de la piel entre los individuos se deben a la variación de la pigmentación, que es el resultado de la genética, la exposición al sol o ambos.
VÉ MÁS OBRAS DE KARA CROWLEY EN LUISIANA CONTEMPORÁNEA, PRESENTADA POR LA FUNDACIÓN HELIS  EN EL MUSEO OGDEN.
¡VISITA OGDEN  MUSEUM ONLINE​ PARA MÁS RECURSOS! 
¿PREGUNTAS? ENVÍA UN EMAIL A EDUCATION@OGDENMUSEUM.ORG.
Translation by Agostina Coll