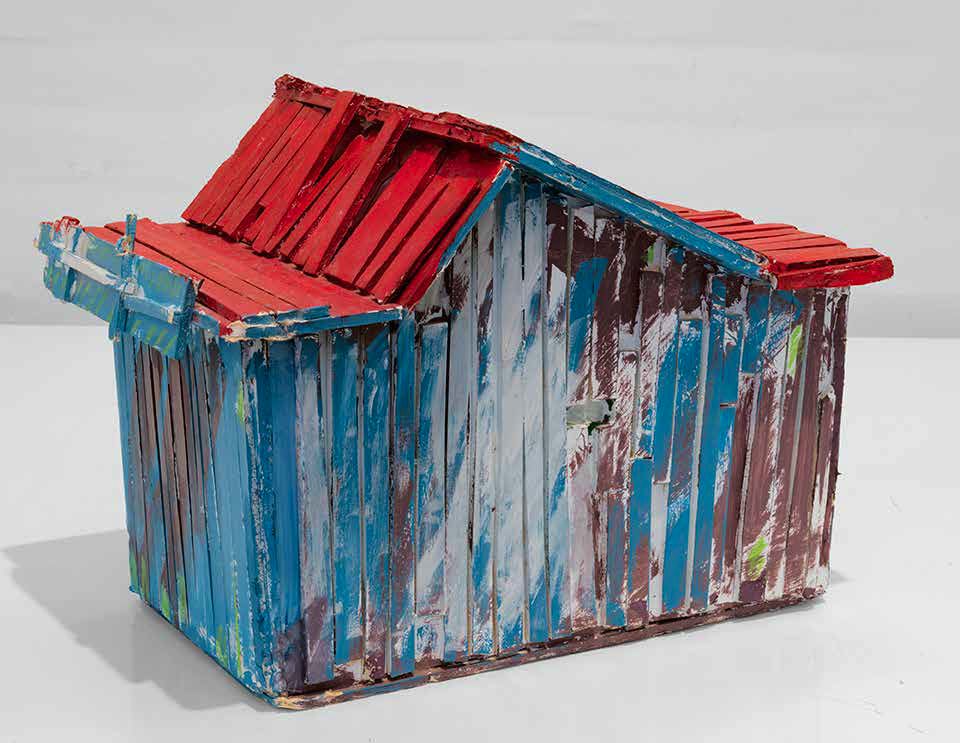 The Sculptural World of Beverly Buchanan
P.5 Artist Workshop Facilitated by John Barnes
/// December 11, 2021 @ 10:00 am - 1:00 pm
Construct small dwellings reminiscent of the Southern vernacular architecture that characterizes the evocative sculptural works of Beverly Buchanan in this Artist Workshop!
Join sculptor and educator John Barnes to learn about the art and architectural traditions of the South as practiced by P. 5 artist, Beverly Buchanan. In this Artist Workshop, participants will build their own personal "shacks" using a variety of mixed and paper media.
The workshop includes a guided-tour of P.5: Yesterday We Said Tomorrow.
All materials are included.
$40 member / $45 non-member
Register
About Beverly Buchanan
Beverly Buchanan's work centers on the character of the dwellings typical of the vernacular architecture of the South, of which she was a native, having been born and raised in the Carolinas. She was drawn to the underlying symbolism of strength and perseverance associated with the "shacks" and ruins that she painted and sculpted. For her, they were not the abject structures that others saw, but rather examples of persistence, presence and survival. Buchanan's shacks speak to how class, region and home have affected Black American experiences. She used rudimentary materials, such as wood scraps, to create semi-abstract replicas of homes, schools, barns and cabins.
About John Barnes
John Barnes is a sculptor from Bogalusa, Louisiana who mainly creates wood assemblages. Barnes first took an interest in art when he started elementary school, but his passion flourished while at Southern A&M University. Using wood found in his Algiers neighborhood, Barnes combines debris and refuse (litter or garbage) into intricate designs. Barnes is currently the Director of the Visual Arts Program at Dillard University, a position he has held since 2004.
IMPORTANT EVENT GUIDELINES
Anyone 12 years of age and older must provide proof of at least one dose of an approved COVID vaccine or a negative PCR test within 72 hours to access.
We will accept original vaccine cards, the LA Wallet app or high-resolution photos of both sides of your vaccine card as proof of vaccination. Physical copies or a photo of a negative PCR test will also be accepted.
Masks and online ticket reservations are required for this event. Reduced capacity is implemented.
Image: Beverly Buchanan, John's Island Barn, 1987. Acrylic on foamcore, 12 x 15 x 11 in.
Related Events