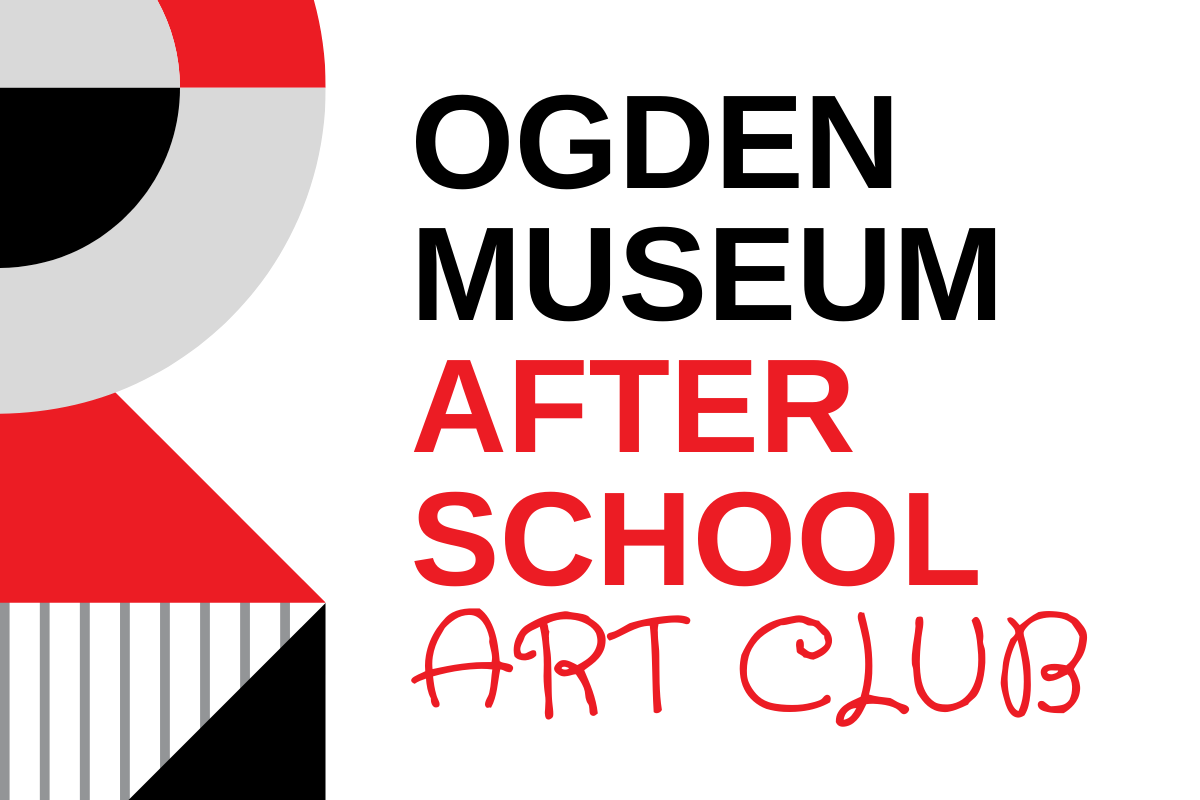 Ogden Museum After School Art Club
For Grades 2 - 5
/// November 5, 2020 @ 4:00 pm - 5:30 pm
SESSION II
Thursdays, November 5 – December 17, 2020, 4 – 5:30 P.M. (NEW DATES)
Grades 2-5
Awaken your child's imagination and creativity in our Ogden Museum After School Art Club! Kids gain both confidence and an understanding of the visual arts while building painting, drawing, sculpture and mixed-media skills. The second fall session will take place on six Thursdays, November 5 –  December 17, 2020 (no meeting on Thanksgiving), from 4 p.m. – 5:30 p.m. 
Through virtually guided, hands-on art projects, students will develop an eye for color, composition and design, while learning about the artists and art of the American South. Before the session begins, each student will receive an art box with all the supplies needed for the session. During each weekly class, Museum Educator Mikhayla Harrell will be live on Zoom to guide kids through deep art observation, critical thinking, art making procedures and mindfulness practices.
This session is dedicated to looking at and making artwork inspired by the theme of Feeling Healthy and Strong. All students will create an amazing portfolio of artwork which they will be proud to share at home and in an online exhibition presented at the end of the session. 
Ogden Museum After School Art Club is tailored for artists in second through fifth grades.
The Art Box of supplies can be shipped for an additional fee or picked up at the Ogden Museum of Southern Art.
$200 members/$225 non-members (includes an Ogden Museum Art Box with all supplies!)
Register