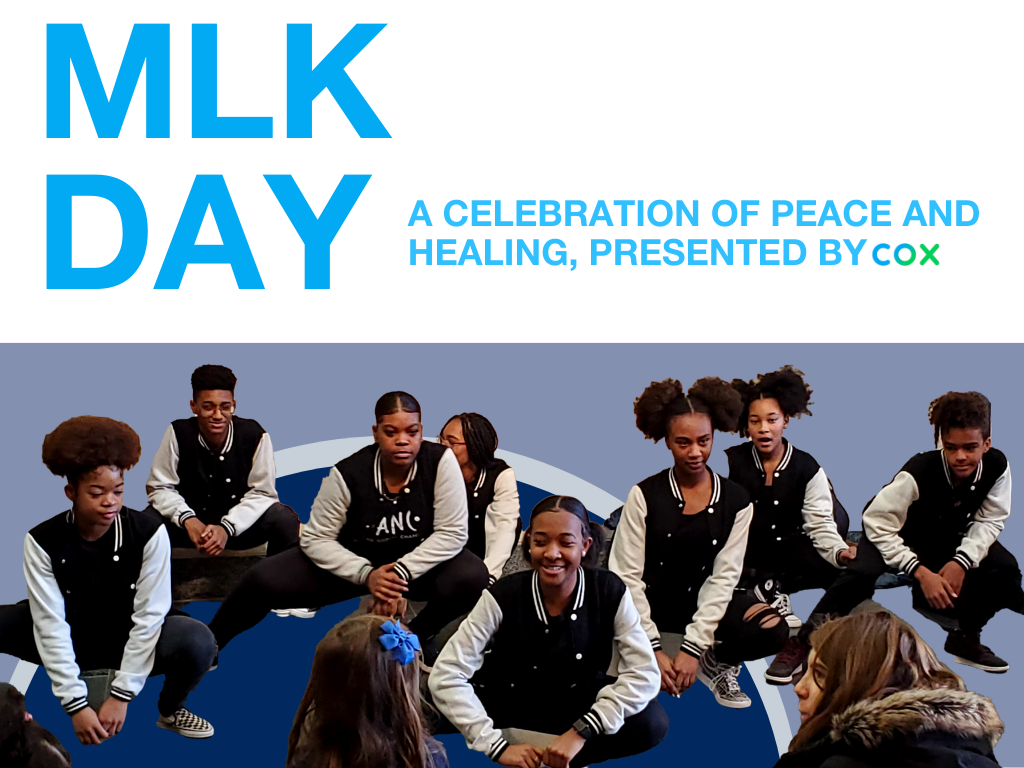 Ogden Museum 6th Annual MLK Day Celebration
/// January 16 @ 10:00 am - 5:00 pm
Event Navigation
Presented by COX

Join us at Ogden Museum for the 6th Annual MLK Day Celebration on Monday, January 16th from 10 a.m. to 5 p.m.. The day is a Celebration of Dr. Martin Luther King, Jr.'s life and legacy with a focus on peace and healing. Enjoy FREE admission to the Museum, community partner tables, family-friendly performances, art activities, a food truck and more!
Listen to the a specifically curated Spotify playlist honoring the memory and messages of Dr. Martin Luther King, Jr. created by Ogden Museum Teen Interns.
Explore the Museum through a Scavenger Hunt and win a prize.
Enjoy a performance by Young Audiences Charter School Jazz Band.
Sit for Story time brought to you by the Jefferson Parish Library.
Develop your love for reading with a book giveaway and card-making with the New Orleans Public Library.
Create a project that incorporates recycled materials with RicRack, a sewing and textile nonprofit.
Get in-tune with family yoga.
Create art activities inspired by Dr. Martin Luther King, Jr. on the I Have a Dream Wall and Peace Crane Project.
Relax with guided meditation.
Be inspired by a powerful performance by Artivism Dance Theatre then participate in an interactive component following the performance.
Listen to tunes by DJ Heelturn inspired by the civil rights movement.
Learn about the civil rights movement's history here in New Orleans through a presentation by Friends of the Freedom House.
Related Events