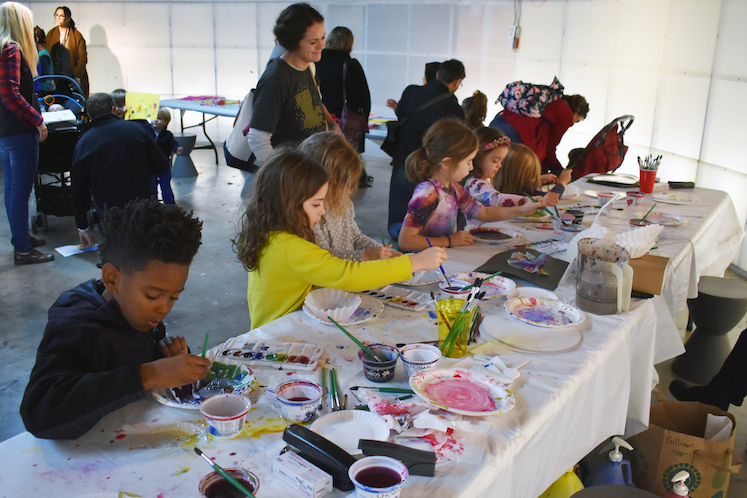 Martin Luther King Jr. Day: Art + Community
Free Admission All Day!
/// January 21, 2019 @ 10:00 am - 5:00 pm
Event Navigation
Art + Community!
In celebration of Dr. King's life and legacy, the Ogden Museum of Southern Art is hosting a FREE admission day on Martin Luther King Jr. Day, Monday, Jan. 21 from 10 a.m. to 5 p.m. Visitors of all ages are welcome to spend the day at the Museum exploring artists whose work investigates social justice, human rights and world peace through art activities, performances and dialogue.
From 10 a.m. – 3 p.m., families will be able to make crafts, listen to music, enjoy food and participate in a scavenger hunt. Then, from 3 to 5 p.m., enjoy a musical performance by 504 experience, with Gerald French on drums and vox, Roderick Paulin on sax, Mitchell Player on bass and Leslie Martin on keys.
Community groups such as Bike Easy, Electric Girls, Evacuteer, Liberty's Kitchen, LINKS, Inc., Louisiana Books 2 Prisoners, the New Orleans Public Library, New Orleans Family Justice Center, STAR: Sexual Trauma Awareness & Response®, Urban League and Young Audiences will also be on hand to provide resources and opportunities.
Bring the whole family to this free event at the O!
Art Activities
Pen and Ink Drawings, Inspired by Welmon Sharlhorne: Explore How Art Can Keep You Free
Facing injustice, Welmon used art to survive incarceration. Let your imagination run wild and create creatures using only a manila folder and pens.
Fabric Collage Portraits, Inspired by Benny Andrews: Building Identity and Representation
Incorporating Benny Andrews' iconic technique, utilize texture and fabric to create your own collage portrait.
Mixed Media Collage, Inspired by Thornton Dial: Creating Symbols of Strength in Times of Struggle
Inspired by Thornton Dial's tiger symbol, create a mixed media collage from found objects.
Paper Sculpture Houses, Inspired by Celestia Morgan: Addressing Housing Injustice
The sky is the limit when building your dream home. Construct a house out of paper.
River Paths Watercolor, Inspired by Kael Alford: Understanding Ecological History and Climate Change 
Learn about the history of the Mississippi River while creating an abstract watercolor.
Drawing a World Without Borders, Inspired by Scott Dalton
What would a world without borders look like? Draw the possibilities.
Louisiana Books 2 Prisoners Book Drive
The Ogden Museum has partnered with Louisiana Books 2 Prisoners to collect books for incarcerated people. Louisiana Books 2 Prisoners is a nonprofit whose mission is to encourage literacy, to make prison-life more endurable and to support incarcerated people's interests to the best of their abilities. Bring in four paperback books on Monday, Jan. 21 and get two free Museum admission passes! Popular requests include Black studies and literature, urban fiction, westerns, mysteries and thrillers, horror, sci-fi and fantasy. See their book wish list here.
/// Photo by Ogden Museum Staff
Related Events