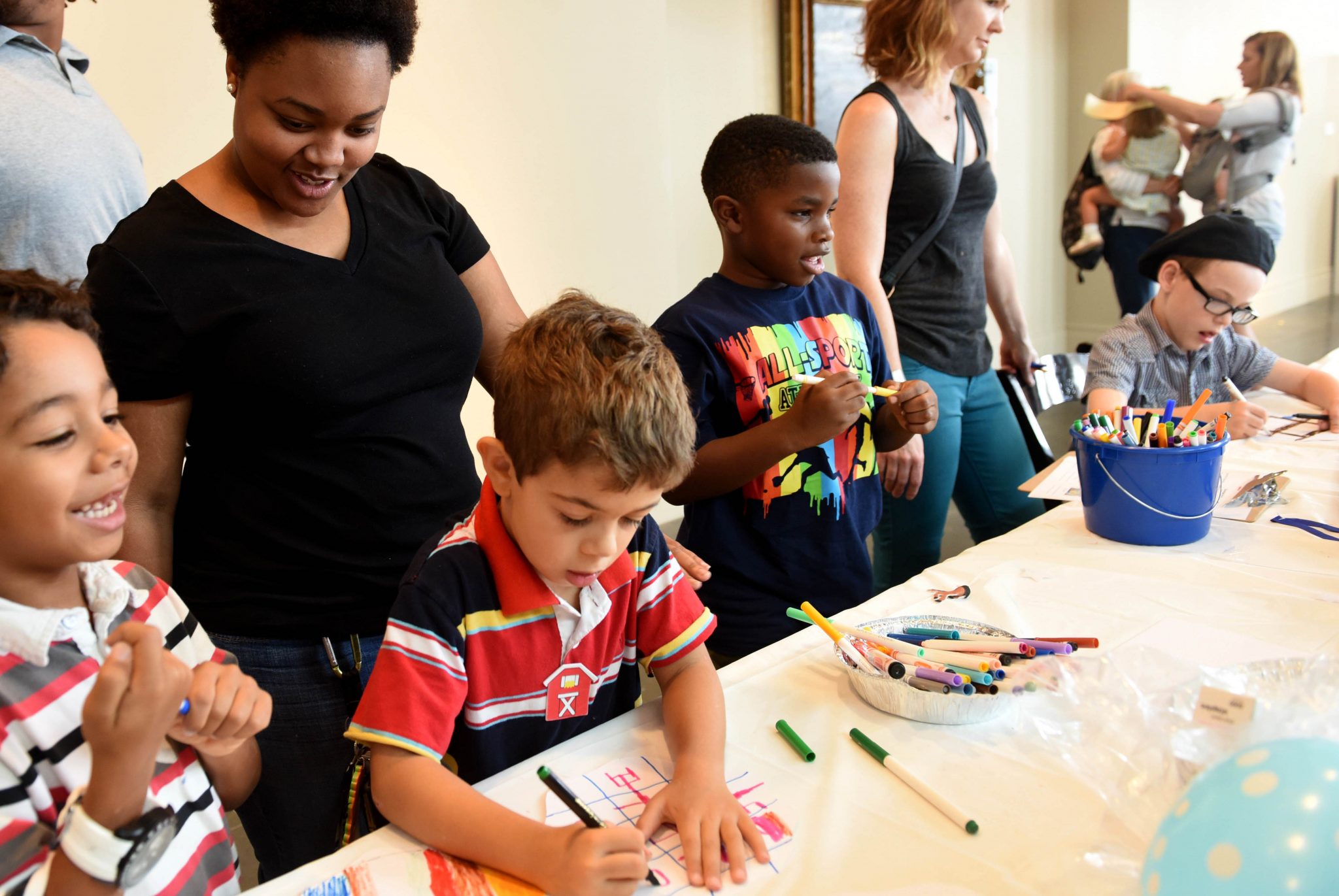 Martin Luther King Jr. Day at the Museum
Inspired by Solidary & Solitary: The Joyner/Giuffrida Collection, Presented by The Helis Foundation
/// January 15, 2018 @ 10:00 am - 5:00 pm
Presented by The Helis Foundation
FREE ADMISSION ALL DAY! FUN FOR ALL AGES!
In honor of Martin Luther King Jr. Day, the Ogden Museum of Southern Art is hosting a FREE admission day for visitors of all ages! Spend your day at the O making crafts, listening to music, eating food, participating in a scavenger hunt, and after hours, practicing yoga with Mark Berger and Kim Doley! The day's programming is inspired by Solidary & Solitary: The Joyner/Giuffrida Collection, Presented by The Helis Foundation. On view until Jan. 21, Solidary & Solitary tells the history of art by African American artists from the 1940s to the present moment. Free admission and programming, courtesy of The Helis Foundation.
SPOKEN WORD
At 11 a.m., The New Orleans Youth Open Mic students will perform spoken word.
CRAFTS
Art activities based on abstract works by Solidary & Solidary artists will include drape painting inspired by Sam Gilliam, abstract expressionist painting inspired by Norman Lewis and abstract mobiles inspired by Mark Bradford's waterfall sculpture. Guests can also participate in sign making inspired by the Civil Rights Movement and create dream walls inspired by Martin Luther King Jr.'s "I Have a Dream" speech.
SCAVENGER HUNT
Explore Solidary & Solitary: The Joyner/Giuffrida Collection, Presented by The Helis Foundation! Complete the hunt and redeem your prize!
GET YOUR LIBRARY CARD
The New Orleans Public Library will be at the Museum on Monday. Learn about their services, check out their book giveaway and get your library card!

YOGA
After Museum visiting hours, from 6 to 7:15 p.m., adults may participate in a free yoga class with Mark Berger, Kim Doley and special guest speaker Whitney Mitchell. The class will focus on the theme: "I have a dream… for our community, our city, our country, our planet." Followed by a community mingle with cash bar. Register here.
COLLECTING BOOKS AND COATS
The Ogden Museum will be accepting book donations for the nonprofit, Louisiana Books 2 Prisoners. Due to an already overwhelming amount of general fiction, please consider donating dictionaries, study guides for aptitude tests, resume writing, trade manuals, blank journals, puzzle and hobby books, health, fitness and self-help. Unfortunately no hardbound books will be accepted.
The Museum will also be collecting coats for people in need. Bring new or used coats in good condition. All sizes are appreciated. Thank you!
Related Events