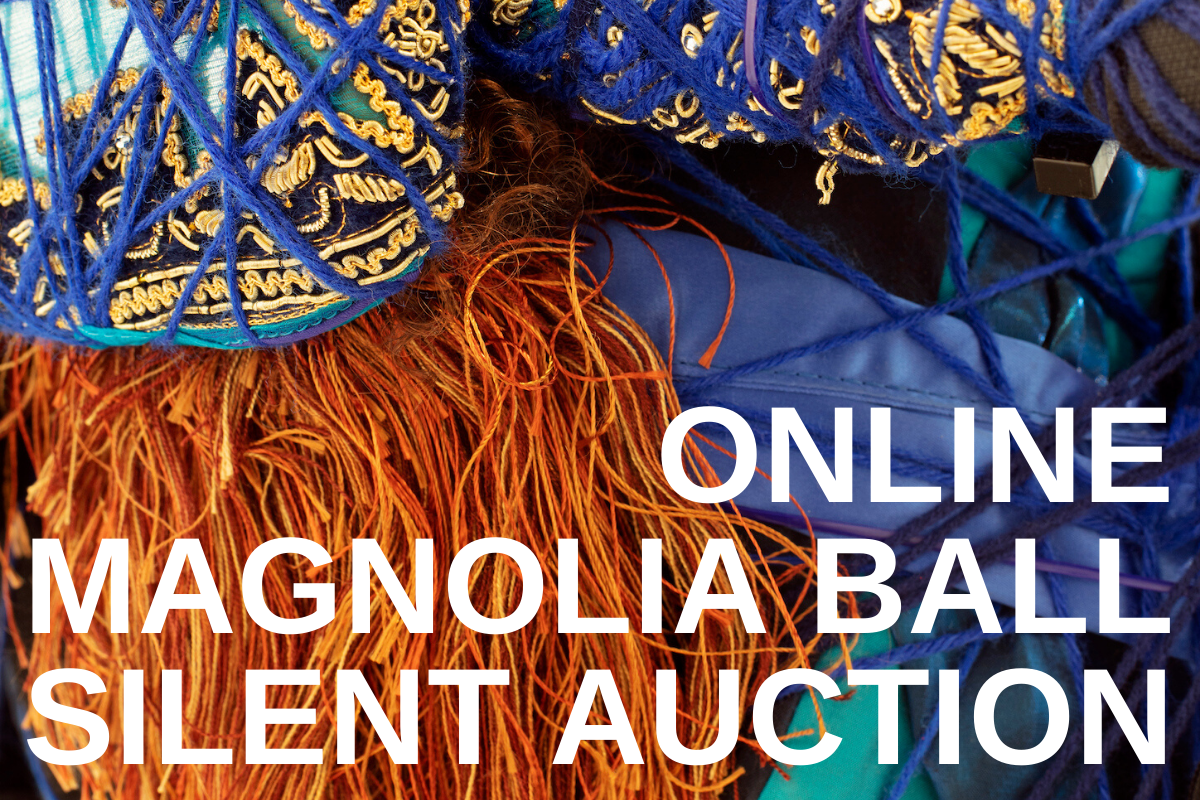 Online Magnolia Ball Silent Auction 2020
Celebrating the Museum's Exhibitions, Entwined and Revelations
/// June 22, 2020 @ 12:00 am - June 28, 2020 @ 5:00 pm
The first week of June is when Ogden Museum typically hosts its annual Magnolia Ball – the social event of the summer and a celebration of Southern art and culture. Out of concern for your health and safety, we've made the difficult decision to forgo our usual fête. However, we are pleased to present more than 70 regional artists and businesses in an Online Magnolia Ball Silent Auction, celebrating our exhibitions, Entwined and Revelations. Support the O and support Southern artists by bidding online Monday, June 22 through Sunday, June 28 at 5 p.m.!
By purchasing an item from the Online Magnolia Ball Silent Auction not only do you support the Ogden Museum, you also support a regional artist or business.
The silent auction is on view now at the O!
Learn More  View the Silent Auction
Related Events