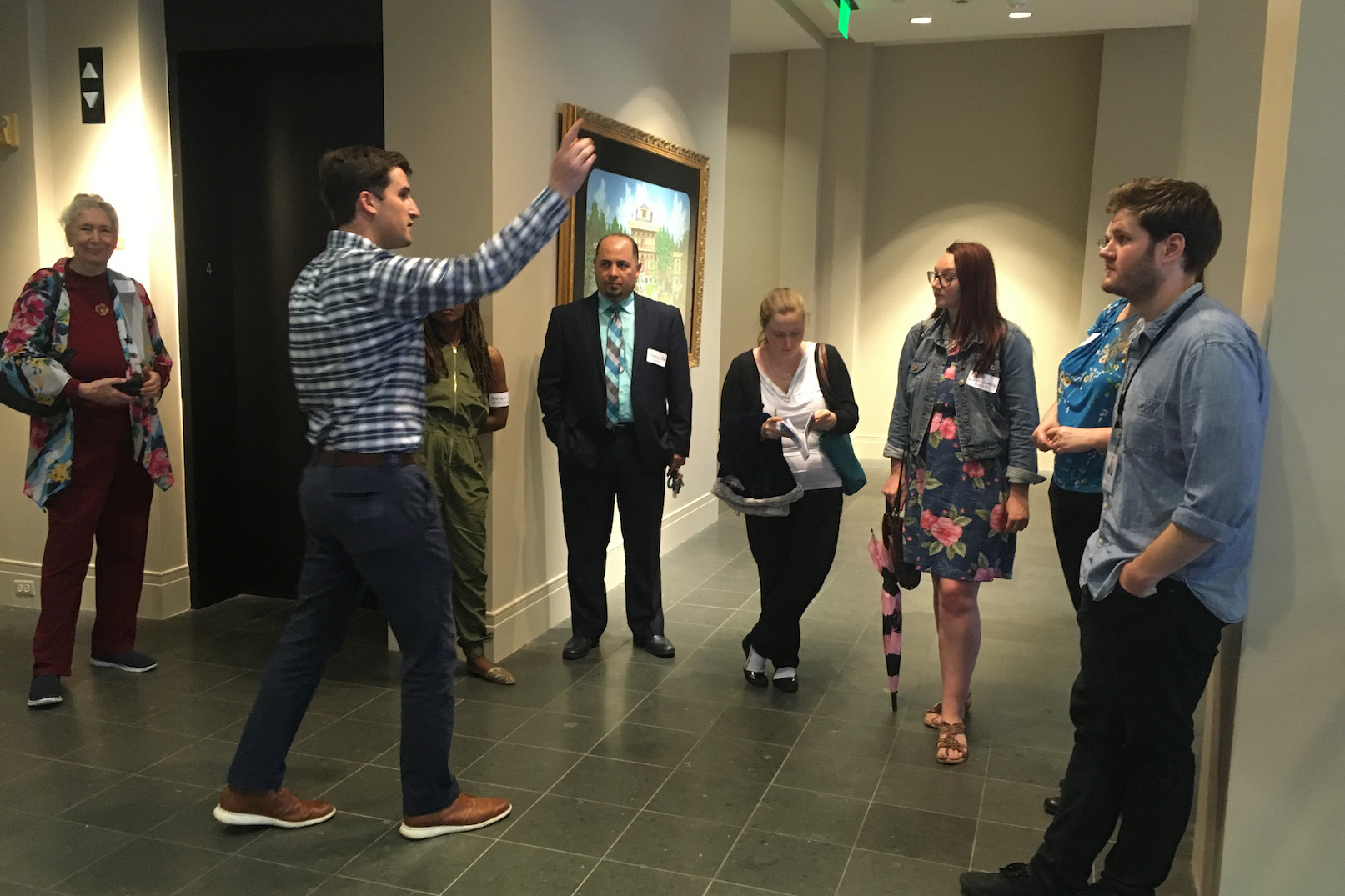 Grad Student Gathering
Preparator Walk-through of Vernacular Voices
/// March 21, 2019 @ 5:30 pm - 6:30 pm
Event Navigation
Please join us for our next Grad Student Gathering, a Preparator Walk-through of Vernacular Voices, on Thursday, March 21 at 5:30 p.m. This series aims to connect young professionals in the museum and nonprofit fields across the Greater New Orleans area.
The night's event will focus on preparatory work in museums. Enjoy a preparator walk-through of Vernacular Voices: Self-taught, Outsider and Visionary Art from the Permanent Collection and a behind-the-scenes look at the upcoming exhibition, Piercing the Inner Wall: The Art of Dusti Bongé. Participants are invited to stay for Ogden After Hours, the Museum's weekly entertainment series featuring a performance Cha Wa (FREE admission to OAH for all attendees). Don't miss your chance to get a behind-the-scenes peek at the O!
Vernacular Voices brings together a range of works by Self-taught, Outsider and Visionary artists from the American South to showcase the Ogden Museum of Southern Art's significant collection of Vernacular Art. Together, these works offer a broad view of the practices of a diverse group of artists who share many commonalities, perhaps the most important being that they have each created truly original bodies of work outside of any formal academic dialogue. This is art drawn from life itself – intuitive, honest and tied to the culture in which it was created.
The Ogden Museum is proud to present an exhibition of the works of American Abstract Expressionist artist, Dusti Bongé. Piercing the Inner Wall brings together works from throughout her career to tell the story of one woman's fierce dedication to a creative life, culminating in a body of work that stands testament to her strong contribution to American Art after World War II.
While this program is FREE, we are asking that participants register so that we may have an indication of how many people to expect.
Register