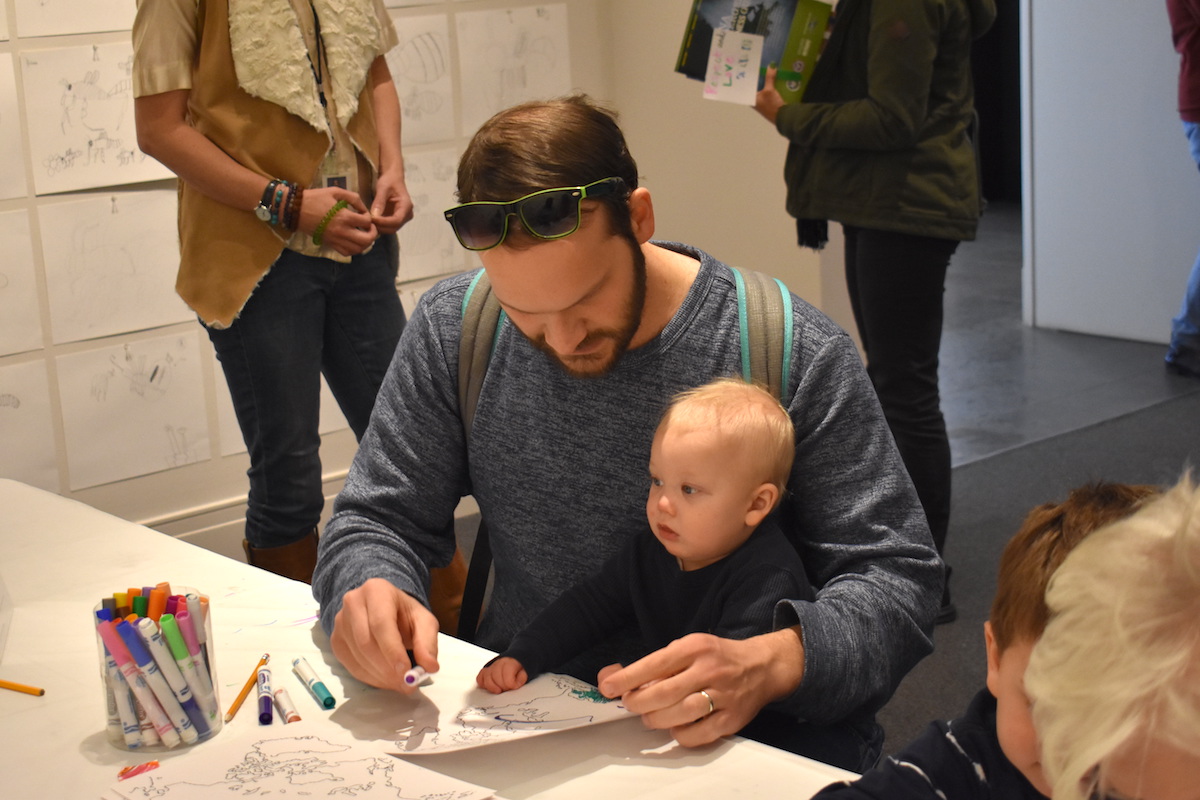 Free Family Day
Celebrating Home
/// November 9, 2019 @ 10:00 am - 2:00 pm
Event Navigation
Visit the Ogden Museum and celebrate with a day of art activities and entertainment centering on the themes of home and place. Explore the two newest exhibitions focused on place, Memory is a Strange Bell: The Art of William Christenberry and Level Artist Collective.
The Ogden Museum will also be collecting toys for the Toys for Tots program during Free Family Day! Donate a new toy valued at $10 or more and receive one free admission pass for a future visit to the Museum.
The event is free, open to the public and fun for the whole family! Come See the South at the O!
FAMILY DAY ACTIVITIES: 
Entertainment
10:15 Baby Arts Play!
11:00 Make Music NOLA
11:30 DJ Heel Turn
12:00  Lusher Music Students
12:30 DJ Heel Turn
Bingo Scavenger Hunt: Exploring Home
Search the Museum to find artwork that depicts household items. Find five in a row and win a prize.
Rontherin Ratliff: Mixed Media Home Assemblage
Rontherin explores the relationship between objects and the nostalgia of home. Use a variety of media to create an assemblage representing your home.
Carl Joe Williams: Geometric Family Portraits
Carl Joe Williams depicts his family and everyday people in his work. Draw your family portrait incorporating Carl Joe's signature geometric abstract patterns.
William Christenberry: Paper Sculpture Houses
William Christenberry returned to Hale County, AL to continuously document architectural structures over time. Construct a 3D house inspired by Christenberry's iconic model buildings.
William Christenberry: Collaborative Mural
Learn about the cross cultural significance of gourd birdhouses then add your own gourd or bird to our collaborative mural.
Benny Andrews: Fabric Collage Interiors
Incorporating Benny Andrews' famous technique, utilize texture and fabric to recreate your favorite room in your house.
Clementine Hunter: Memory Paintings
Through her "memory paintings" Clementine Hunter depicted her everyday life on a plantation. Use watercolors to illustrate your favorite memory.
Related Events