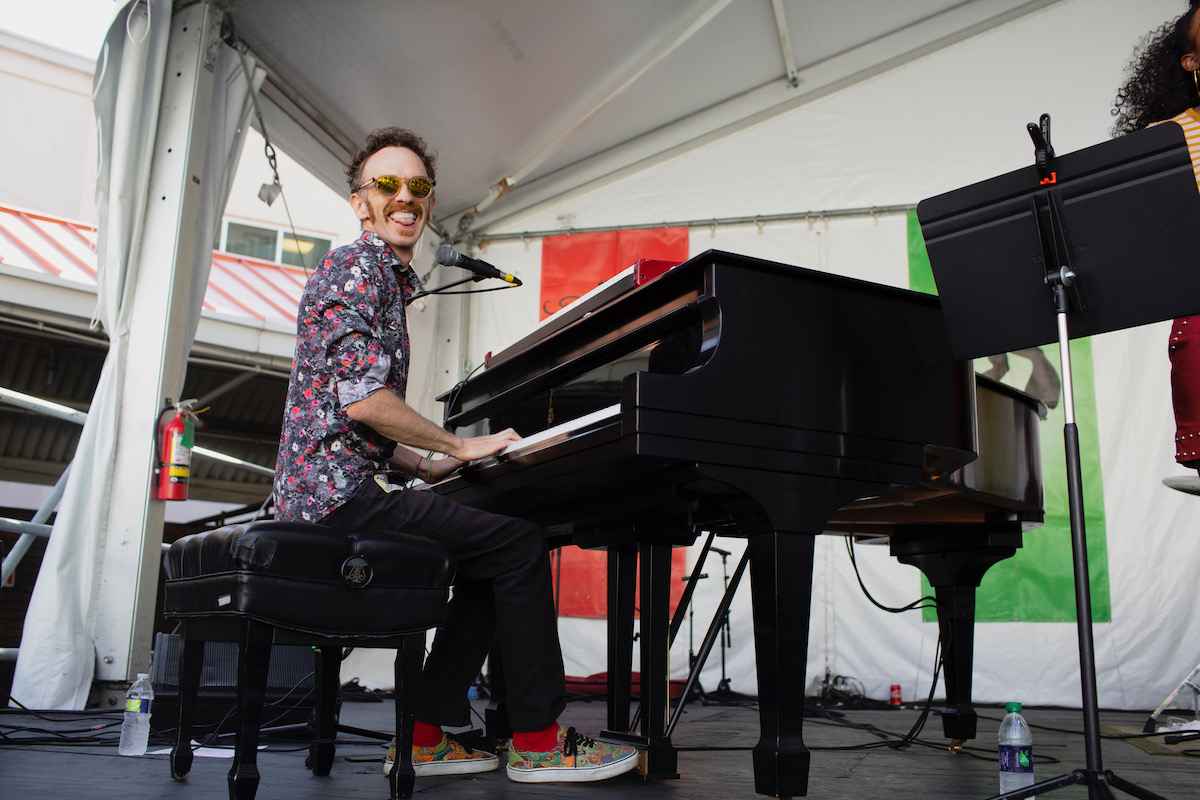 Keith Burnstein's Kettle Black
at Ogden After Hours
/// November 7, 2019 @ 6:00 pm - 8:00 pm
Event Navigation
Keith Burnstein is a New Orleans based singer-songwriter, pianist and film composer who pens timeless tunes to live by. His is a new American songbook, one that draws as much from Tin Pan Alley as it does from modern geniuses like Jeff Tweedy, Dr. John and Amon Tobin. "The songs, while instantly familiar, remain very much their own creations" ("Secret Sound Shop"),  "combining the bedroom intimacy of a singer-songwriter" ("Seven Days VT:) with the rich harmonic palette of jazz, contemporary classical and "world" musics.
Originally a resident of NYC, Burnstein discovered and fell in love with New Orleans while touring with his former band, The Mumbles, in late 2009. Keith picked up camp a few months later, and hit the ground running. Since the move, he has toured with funk legends, The Headhunters, Louisiana songwriter, Kristin Diable, and released three records as a leader. He also scored the Emmy winning documentary, Momentum Generation, as well as the ABC series, The Last Defense, and has had music featured on the NPR series, Tripod.
Keith's latest singer-songwriter project, Kettle Black, is a double percussion discussion that fans out the African and Cuban influences found in New Orleans music to create an entirely new pocket for his tunes. The group features Luke Quaranta from Toubab Krewe on percussion, Raja Kassis from Antibalas on guitar, and master drummer Michael Skinkus, who has worked extensively with Dr John and The Radiators. Kettle Black just released a live record, "4.28.16.," and are hard at work on a new studio album, entitled "Things That Are Heavy Make Me Feel Light," slated for release in March 2020.
Purchase Tickets
Related Events