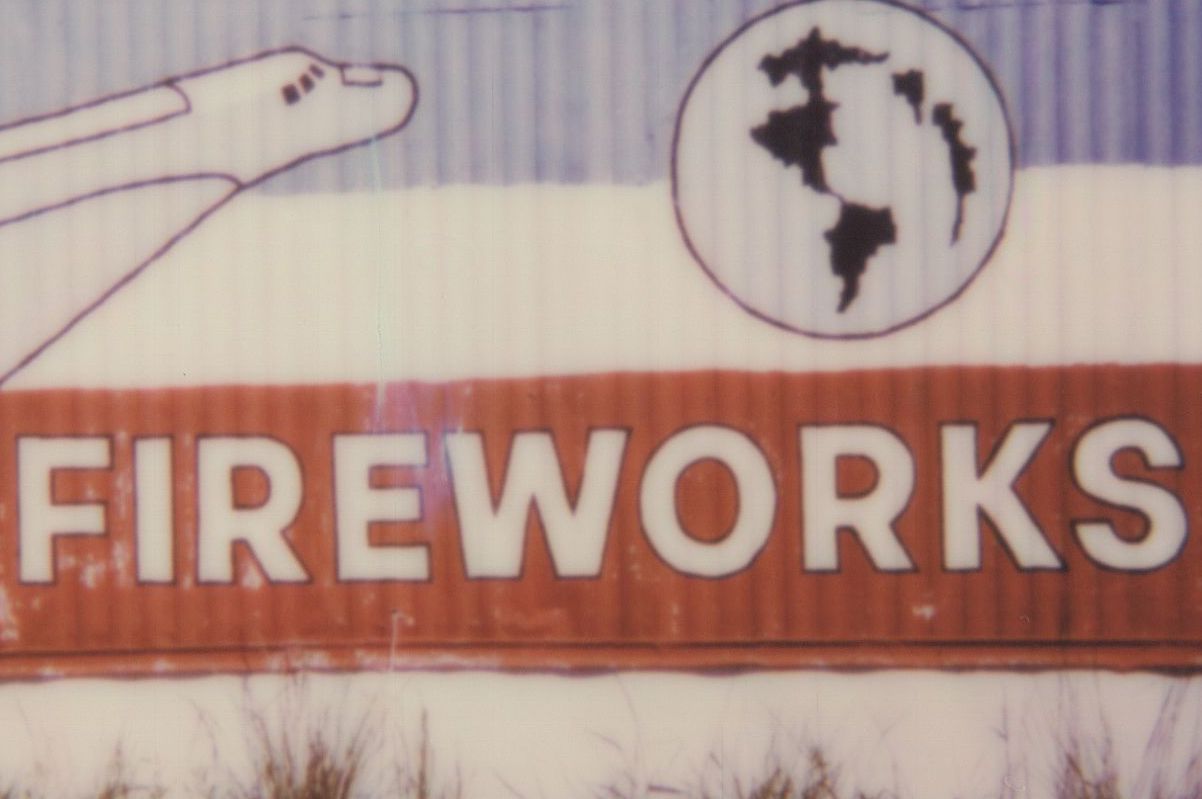 Curated Conversation
with Magnolia Ball Silent Auction Artist, David McCarty
/// June 26, 2020 @ 12:00 pm - 1:00 pm
A Curated Conversation with Ogden Museum's Curator of Photography, Richard McCabe, and Mississippi photographer, David McCarty. The two will discuss McCarty's photograph, Phil Campbell, Alabama 2019, included in the Online Magnolia Ball Silent Auction. This conversation will also touch on McCarty's instant photography practice, self-publishing zines, driving the back roads of the South photographing vernacular signage, on the road playlists, and McCarty's involvement with the art collective – DUE SOUTH CO-OP.
Bid On David McCarty's Photograph  Watch the Talk on the O Blog
David McCarty is an artist in Jackson, Mississippi. Born in Alabama and a lifelong resident of the South, David uses instant film to attempt to preserve the fading impressions of growing up in the 1970s and 80s.
In this effort he uses primarily Polaroid cameras, shooting with a Polaroid SX-70 and a thrift store Polaroid 600. David's instant work has been featured at the Ogden Museum of Southern Art in the exhibition Self-Processing—Instant Photography, in New Orleans; at the Redux Contemporary Art Center, for the Instant Gratification exhibit, in Charleston; and in other juried exhibitions throughout the South. He is a member of the Due South Co-Op, and with their group exhibitions has shown work in Memphis, Tennessee; Greenville, South Carolina; Jackson, Mississippi; and Zebulon, Georgia.
In 2017, David was one of the SlowExposures artists in residence through the exhibition's annual SlowAIR program. In 2015, he co-curated the exhibition Best Before: Instant Photography by Southern Artists at the Blaylock Photography Gallery in Jackson. His Polaroid diptych "Biloxi Hotel" is in the permanent collection of the Ogden Museum.