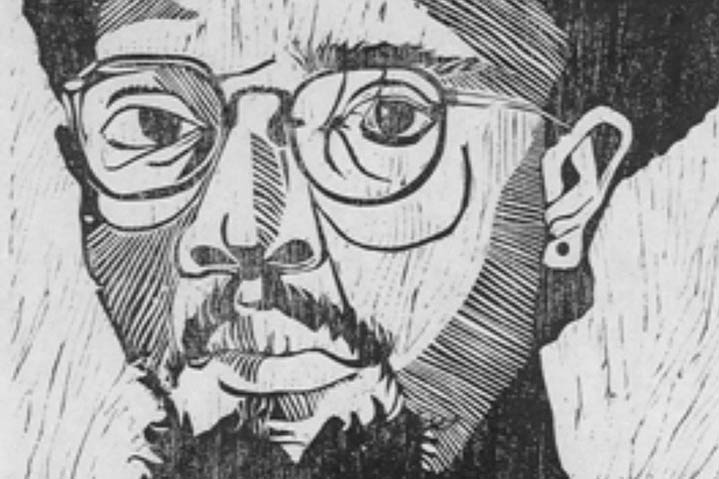 Virtual John T. Scott Celebration
Online Demonstrations, Workshops, Panels and More!
/// June 26, 2020 - June 27, 2020
Ogden Museum is proud to play a role in a special annual event celebrating the life of artist John T. Scott, happening this Friday, June 26 and Saturday, June 27!
John T. Scott died in September 2007, and his memorial took place at Xavier University. A community of artists, Xavier alumnae, friends, colleagues and people who Scott had influenced came together to celebrate his life. It was at that time that a group of these individuals decided the best way to honor John T. Scott was to gather each year on his birthday, June 30, to celebrate his life and expand on what he gave us through his art, his teaching and his humanity. The first gathering took place in 2008 and lasted for 24 hours. It has happened every year to this date in different forms but always sharing work and working together, remembering Scott said, "The way you spell art is W.O.R.K."
The different workshops and activities are always free and open to the public. This year, we are challenged with the current pandemic. In the spirit of improvisation and making the best out of the worst, we will again gather in the virtual space and celebrate.
This event is free, but registration is required. You will receive an email with a link to participate on Zoom. 
You can view several works by John T. Scott at Ogden Museum. 
Friday Schedule:
8 – 8:15 p.m. – Pass It On opens with DJ Chris Stylez
8:30 – 11 p.m. – Pass It On poetry and music
Pass It On is the longest running NOLA open mic series that began in 2008, in tribute to John T. Scott and his mantra, "Pass it On." This year Pass It On will be teaming up with Scott Fest to kick off this years' series of demos and discussions. Pass It On will be hosted by John James, featuring Deuce the Poet and the sounds of DJ Chris Stylez. Are you Ready for the Word?
Register for Friday
Saturday Schedule:
9:30 – 10:30 a.m.
Demo / Workshop – Najee Dorsey, Artist, Founder and CEO – Black Art in America;
Columbus, GA; mixed media collage, digital media collage
10:30 – 11 a.m.     
Interlude
11 a.m. – 12 p.m.      
Lecture – Dr. Mora J. Beauchamp-Byrd; Visiting Assistant Professor of Art and Design, University of Tampa; Tampa, FL; John Scott's "Ocean Song" (1990): Picturing Congo Square in Late 20th c. New Orleans
12 – 1:30 p.m.      
Lunch Break
1:30 – 2:30 p.m.          
Demo / Workshop – Steve Prince; Director of Engagement and Distinguished Artist in Residence;  Muscarelle Museum of Art at William and Mary; Williamsburg, VA; drawing, with charcoal and solvents
2:30 – 3 p.m.
Interlude
3 – 4:30 p.m.  

Panel Discussion – details forthcoming

4:30 – 5 p.m.
Closing Remarks
Register for Saturday