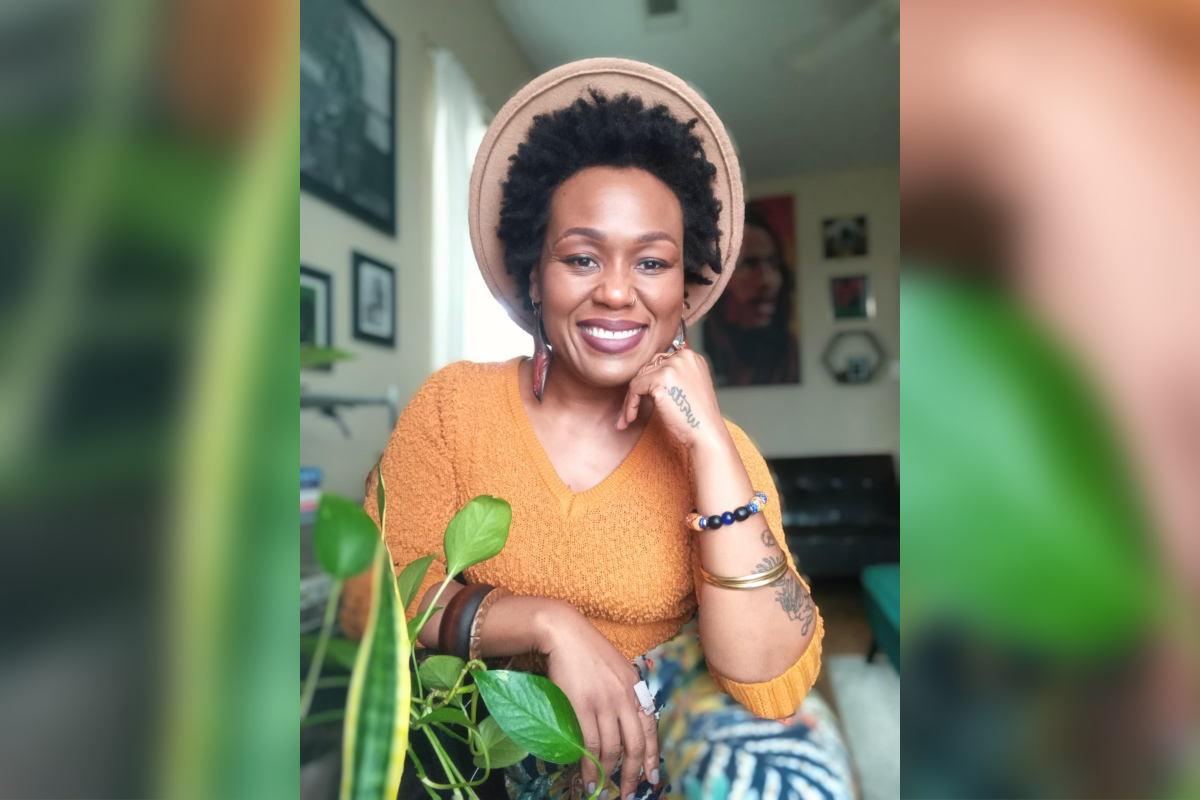 Artist Workshop with Sha'Condria Sibley
Poetry for Change
/// May 21, 2022 @ 10:00 am - 1:00 pm
Event Navigation
Join poet Sha'Condria Sibley in an exploration of Luis Cruz Azaceta's exhibition, What a Wonderful World.
In this Artist Workshop participants will take a deep dive into Luis Cruz Azaceta's work to find power in personal action and evoke change in the community at large. Participants will write a poem inspired by work on view and utilize colorful language to examine the individual versus collective condition and imagine a new "wonderful" world in which no human being feels exiled.
This Artist Workshop includes a guided tour of Luis Cruz Azaceta's What a Wonderful World.
All materials will be provided.
$40 member / $45 non-member
ABOUT SHA'CONDRIA ("ICON") SIBLEY
Sha'Condria ("iCon") Sibley is a Louisiana Woman, auntie/advocate for #LittleBlkGirlsWithBigNames, poet, writer, artist and creative of many mediums — her work spans across page, stage, canvas, theater, music, talk radio and short film. Sha'Condria earned her B.S. in Biology from Xavier University of Louisiana and further studied Community Health Sciences/Maternal & Child Health at Tulane University School of Public Health and Tropical Medicine. She is a multiple-time national poetry slam champion and spoken word artist who has shared her work with her local communities and on national television, appearing in the third season of TV One's Verses and Flow as well as on British television and BBC World Radio. She has also shared her words and her voice in partnership with community-based organizations, schools and universities, at Essence Music Festival, on music projects alongside Grammy award-winning artists, with the Louisiana Philharmonic Orchestra, in art museums, at film festivals, in anthologies as well as on many notable platforms including For Harriet, Huffington Post and Teen Vogue. Sha'Condria is the author of "My Name Is Pronounced Holy: A Collection of Poems, Prayers, Rememberings and Reclamations."
/// Image courtesy of Sha'Condria ("iCon") Sibley