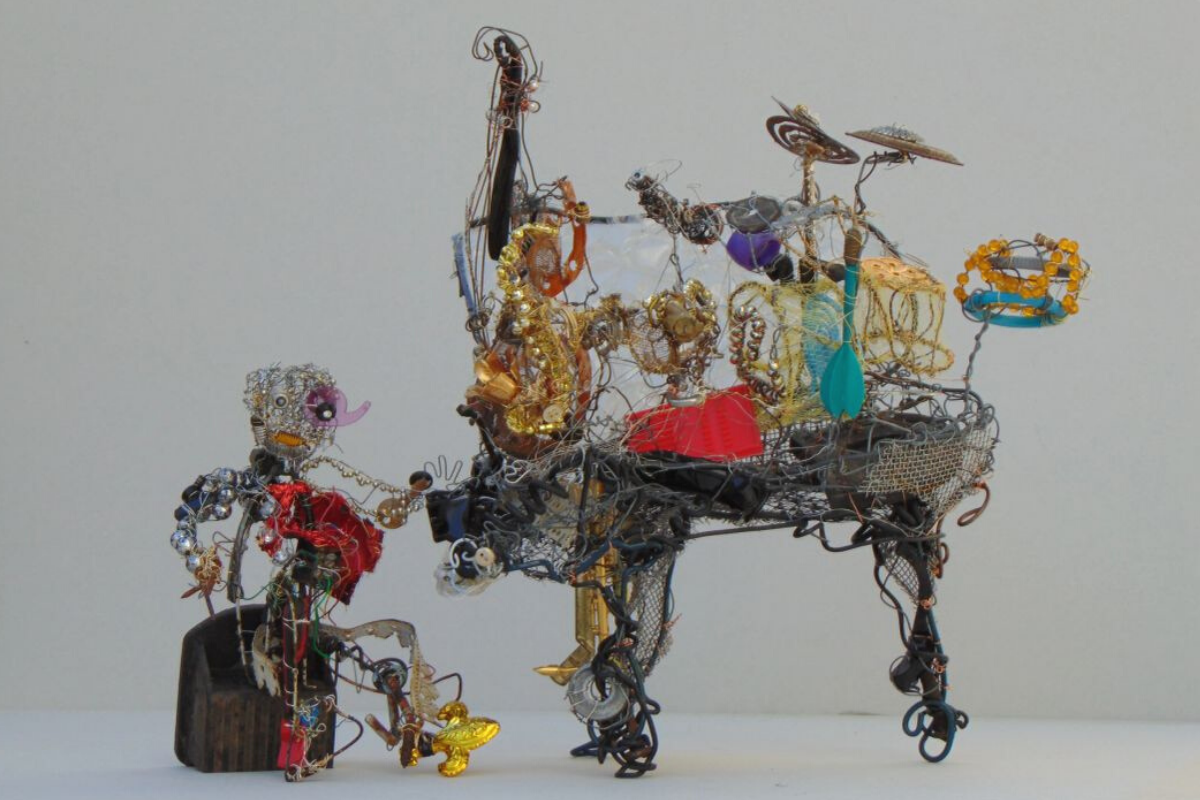 Artist Workshop
Recycled Sculptures with Jackie Inglefield
/// March 19, 2022 @ 10:00 am - 1:00 pm
Event Navigation
How can we reduce, reuse and recycle in our everyday lives? Join artist Jackie Inglefield in a workshop focused on sustainability and the use of recycled materials to create a New Orleans-inspired hanging door sculpture!
Using hand tools, participants will explore quilting techniques to construct a vibrant sculpture out of recycled plastic. After learning about the effects of plastic waste on the environment, participants will then reuse objects such as plastic water bottles to stop the plastics from entering landfills, oceans and the environment. Participants will "rebirth" the objects, giving them a new life by creating artwork with the recycled materials.
The workshop includes a guided-tour of Second Time, Second Line exhibition.
All materials are included. Masks required. 
$40 member / $45 non-member
Register
Images courtesy of Jackie Inglefield
IMPORTANT EVENT GUIDELINES
Anyone 5 years of age and older must provide proof of at least two doses of an approved COVID vaccine or a negative COVID test within 72 hours to access. We will accept original vaccine cards, the LA Wallet app or high-resolution photos of both sides of your vaccine card as proof of vaccination. Alternatively, a negative test from a lab or pharmacy will also be accepted. Masks are required for those who are not vaccinated.
About Jacqueline Ehle-Inglefield
Mixed media artist Jacqueline Ehle-Inglefield received her Bachelor of Fine Arts in Painting and Printmaking in 1992 from Virginia Commonwealth University. In 2014, Ms. Inglefield returned to her native New Orleans to advance her work in sculpting from non-traditional materials and found objects and, in 2015, was a featured artist in the Louisiana Contemporaries exhibition at the Ogden Museum of Southern Art. Employing repurposed plastic as the primary medium, Inglefield calls attention to the effect of man-made waste on the ecology of New Orleans waterways. Her works are held in several private collections.
/// Event image courtesy of Jackie Inglefield
Related Events