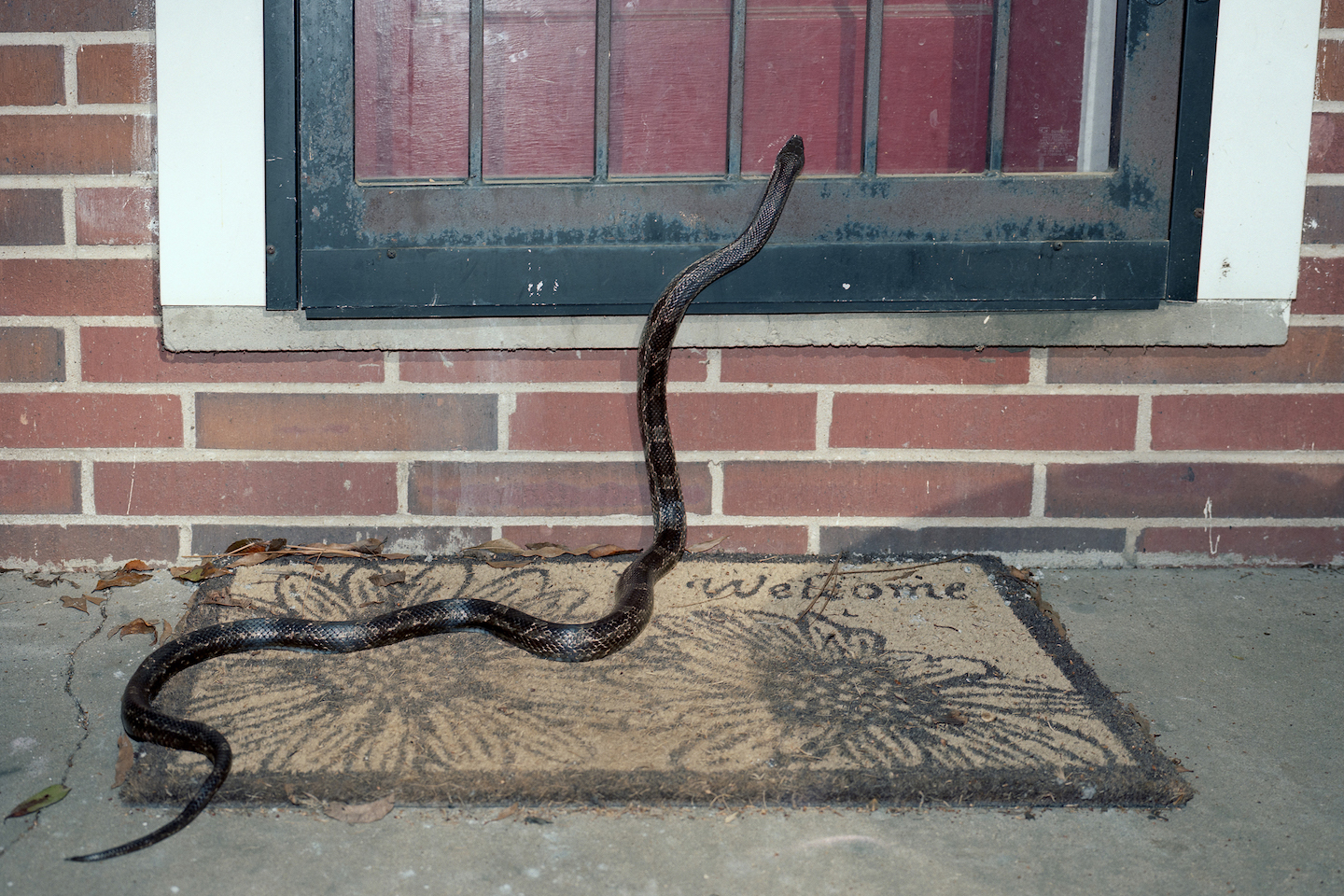 Instagram Takeover
With Richard McCabe and Aaron Hardin
/// May 1, 2020 @ 2:00 pm - 3:00 pm
Richard McCabe, Ogden Museum Curator of Photography, and photographer, Aaron Hardin, will take over the Ogden Museum's Instagram (@ogdenmuseum) Friday, May 1 at 2 p.m. They'll have a discussion about contemporary Southern photography, museum exhibition planning, art/photography education, commercial and fine art photography practices, amongst other topics.
Hardin's photograph, Snake, is currently included in the Revelations: Recent Photography Acquisitions exhibition. In 2018-19, a selection of Hardin's photographs from his 13th Spring series was included in the New Southern Photography exhibition.
About Aaron Hardin
Aaron Hardin (b. 1985) received his M.F.A. from the Hartford Art School International Limited Residency Program in 2016 and is currently the Assistant Professor of Visual Communication at Union University. Hardin began his career as a photojournalist for The Jackson Sun in Jackson, Tennessee in 2009. His recent accomplishments include the Magnum Photography Fine Art Award (2016) and a Magenta Foundation Flash Forward Emerging Artist Award (2016). Hardin currently lives and works in Jackson, Tennessee with his wife, Alice and daughter, Josephine.
About Richard McCabe
Richard McCabe is a curator, photographer and writer based in New Orleans. He was born in England and grew up in the American South. In 1998, he received an M.F.A. in Studio Art from Florida State University. Since 2010, he has been the Curator of Photography at the Ogden Museum of Southern Art. He has organized and curated over thirty-five exhibitions including: Seeing Beyond the Ordinary, The Mythology of Florida, The Rising, Eudora Welty: Photographs from the 1930s – 40s, The Colourful South, Self-Processing: Instant Photography and New Southern Photography.
Richard McCabe's photographs have been included in gallery and museum exhibitions throughout the United States including: Size Matters, Mobile Museum of Art, Mobile, Alabama, Instant Joy, AM Richard Fine Art Gallery, Brooklyn, New York, and Once Around The Sun, Boyd/Satellite Gallery, New Orleans, Louisiana. In 2017, AINT – BAD press published LAND STAR, a monograph of McCabe's photography.
McCabe's thoughts and writings on photography have been published in the New York Times, Time, National Public Radio(NPR),Louisiana Cultural Vistas, Spot, The Bitter Southerner, AINT – BAD, and LENSCRATCH magazine. In 2018, McCabe contributed the introduction essay  – The Reality on the Ground for the University of New Orleans press publication: New Southern Photography: Images of the Twenty-first Century South. In 2019, McCabe wrote essays for three publications – Maury Gortetmiller – Do The Priest In Different Voices, published by AINT -BAD, Devin Lunsford – All The Place You've Got,  published by Cattywampus Press, and Issue 203, 2019 Vol. 1 – SOUTHERN for HotShoe Magazine.