Español abajo
Create an assemblage using found objects in this Movement Monday Activity inspired by Betsy Gosling.
Download Activity
Betsy Gosling grew up in Michigan. She visited New Orleans during the World's Fair and never left (except after hurricane Katrina for several months). The daughter of a geographer and an Asian art historian, travel and photography are in her genes. After hurricane Katrina, she found more time to devote to her love of photography.
Instructions
Step 1: Look at Betsy Gosling's artwork, Spiced Vodka. What do you notice about the subjects in the photo? Do the subjects look like something you see in real life?
Step 2: Take a walk in your neighborhood or explore your backyard. Look for objects to use in your artwork. Maybe you can find flowers, leaves or other objects. If you're not able to take a walk or go outside, search your home. Be sure to ask your parent or guardian permission to use the found objects. 
Step 3: Find a place to set up your assemblage. You can use any flat surface, maybe on top of a table or on the floor. If you have a piece of paper, you can use it as a background for your artwork.
Step 4: Once you have a space to work and your objects, think about the composition of your assemblage. Take some time to arrange the objects on the surface or background paper.
Step 5: When you are happy with your artwork, take photos of your sculpture to share with friends and family.
Vocabulary
Composition – is the arrangement or placement of visual elements in a piece of artwork
Found Object – a thing that someone else has given or thrown away that is often repurposed by artists
Assemblage – a work of art made by grouping found or unrelated objects together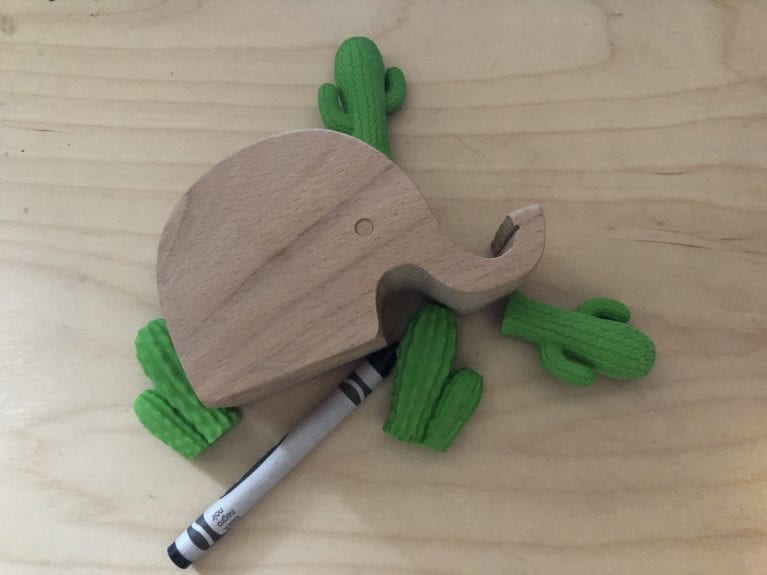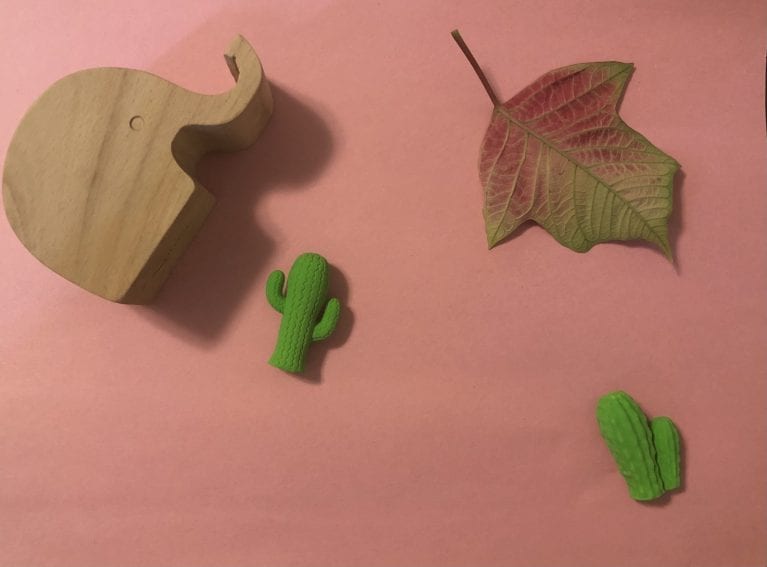 SEE BETSY GOSLING'S SPICED VODKA IN PHOTONOLA: CURRENTS 2020, HIGHLIGHTING THE WORK OF NEW ORLEANS PHOTO ALLIANCE MEMBERS AT THE OGDEN MUSEUM
SEE MORE FUN AT-HOME ACTIVITIES FOR KIDS ON THE O BLOG!
QUESTIONS? EMAIL EDUCATION@OGDENMUSEUM.ORG.
_______________________________________________________________________
Lunes de movimiento: Ensamblaje de objetos encontrados Inspirado por Betsy Gosling
Crea un ensamblaje utilizando objetos encontrados en esta actividad de Lunes de Movimiento inspirada en Betsy Gosling.
Betsy Gosling creció en Michigan. Visitó Nueva Orleans durante la Feria Mundial y nunca se fue (excepto después del huracán Katrina durante varios meses). Hija de un geógrafo y un historiador de arte asiático, los viajes y la fotografía están en sus genes. Después del huracán Katrina, encontró más tiempo para dedicarle a su amor por la fotografía.
Instrucciones
Paso 1: Observa la obra de arte de Betsy Gosling, Spiced Vodka. ¿Qué notas sobre los sujetos de la foto? ¿Los sujetos se parecen a algo que ves en la vida real?
Paso 2: Da un paseo por tu vecindario o explora tu patio trasero. Busca objetos para usar en su obra de arte. Tal vez puedas encontrar flores, hojas u otros objetos. Si no puedes caminar o salir, busca en tu casa. Asegúrate de pedir permiso a tus padres o tutores para usar los objetos encontrados.
Paso 3: Encuentra un lugar para montar tu ensamblaje. Puedes utilizar cualquier superficie plana, quizás sobre una mesa o en el suelo. Si tienes una hoja de papel, puedes usarla como fondo para tu obra de arte.
Paso 4: Una vez que tengas un espacio para trabajar y tus objetos, piensa en la composición de tu ensamblaje. Tómate un momento para organizar los objetos en la superficie o en el papel de fondo.
Paso 5: Cuando estés satisfecho/a con tu obra de arte, toma fotos de tu escultura para compartir con amigos y familiares.
Vocabulario
Composición: es la disposición o colocación de elementos visuales en una obra de arte.
Objeto encontrado: algo que alguien más ha regalado o tirado y que a menudo es reutilizado por artistas.
Ensamblaje: una obra de arte hecha agrupando objetos encontrados o no relacionados.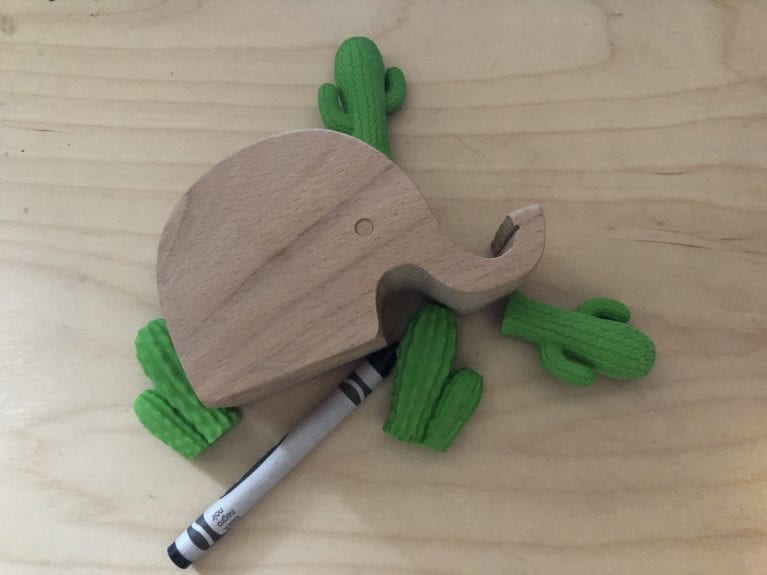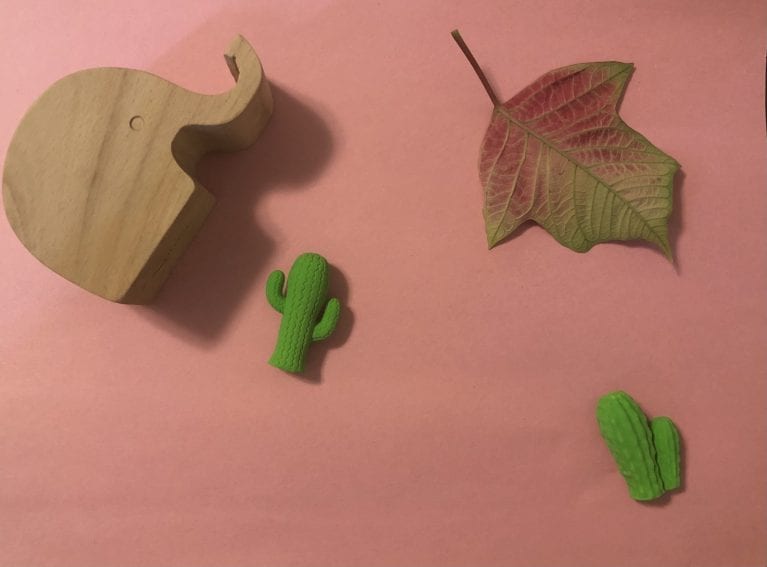 VE MÁS DE SPICED VODKA DE BETSY GOSLING EN PHOTONOLA: ACTUALIDAD 2020, QUE DESTACA EL TRABAJO DE LOS MIEMBROS DE LA UNIÓN DE FOTÓGRAFOS DE NUEVA ORLEANS EN EL MUSEO OGDEN.
¡VE MÁS ACTIVIDADES DIVERTIDAS ​PARA NIÑOS PARA HACER EN CASA​ ​EN​ ​O BLOG!
¿PREGUNTAS? ENVÍA UN EMAIL A EDUCATION@OGDENMUSEUM.ORG​.
Translation by Agostina Coll