Ogden Museum was proud to loan three works by early 20th century artist, Sister Gertrude Morgan, to Virginia Museum of Fine Art for their exhibition, The Dirty South: The Southern Impulse in Art, Material, and Sonic Culture. The three loaned works of art included Kingdom Mansion, Rose Hill Memorial Baptist Church and Self Portrait / Revelations.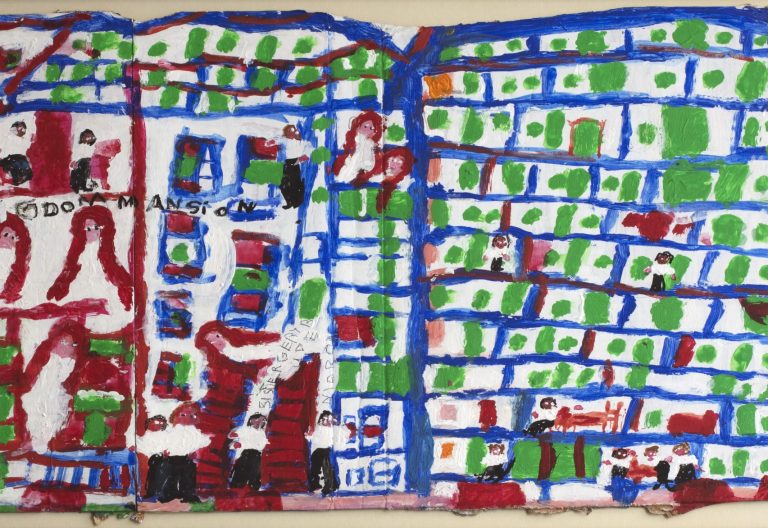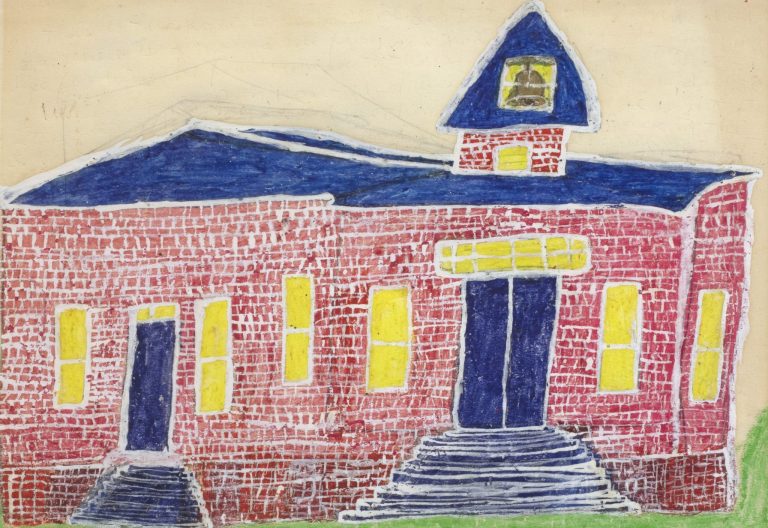 The Dirty South was on view at VMFA from May 22 to September 6, 2021 and featured artists from multiple generations, both academically trained and self-taught. It explored the aesthetics of early 20th century black culture and their prominence in the South. Southern African American art has been overlooked as a major contributor to American modernism. However, Valerie Cassel Oliver, VMFA's Sydney and Frances Lewis Family Curator of Modern and Contemporary Art, shows how the visual language of Southern African American art of the early 20th Century has played a major role in shaping the contemporary culture we know today.
The exhibition compared the subjects of landscape, religion and the Black body to the traditions of collage and assemblage. The Dirty South showed how these methods of creation are intrinsic to music tradition. Southern hip-hop's rise played a major role in the exhibition; the musical genre is shown to be the pathway to understanding Southern legacies and aesthetics.
Sister Gertrude Morgan's Kingdom Mansion, Rose Hill Memorial Baptist Church and Self Portrait / Revelations will also be traveling to the Contemporary Art Museum in Houston, Texas for an exhibition opening November 5, 2021, and Crystal Bridges Museum of American Art in April 2022.
About Sister Gertrude Morgan
Sister Gertrude Morgan was a devout Baptist and self-taught artist, musician, and poet. Just as her music was used to share her beliefs, Sister Gertrude Morgan believed painting was meant to be in service to God. Morgan used whatever materials she had in hand, such as cardboard, toilet paper, and scrap wood. Her style is recognizable by the use of layering with acrylics, tempra, crayon, ballpoint pen, and felt tip markers.