Dubbed "the Met Ball of the South," the Ogden Museum of Southern Art's annual O What a Night! Gala is an unparalleled celebration of Southern art, culture and cuisine. Held at the Ogden Museum on Oct 20, 2018 from 6 – 11 p.m., this glamorous black-tie event is one of the premier events in the region and highlights the important mission of the Ogden Museum: to broaden the knowledge, understanding, interpretation and appreciation of the visual arts and culture of the American South.
The 2018 O What a Night! Gala is chaired by Charles Urstadt, David Bernard and Christa and Matt Schwartz and will be honoring Coleman E. Adler II and John Alexander.
The night will begin with cocktails and appetizers provided by Kristen Essig and Michael Stoltzfus of Coquette followed by a dinner provided by Chef Justin Devillier of La Petite Grocery and Balise. Guest will also enjoy a live auction with major works of art by acclaimed Southern Artists hosted by Auctioneer, Robbie Gordy of Christie's. Entertainment for the night will be presented by Jeremy Davenport and the D Play Band and event decor will be provided by Ware M. Porter of Ware & Co.
Let's get to know these amazing chefs, musicians, designers and auctioneer whose talents and hard work will make the O What a Night! Gala a night to remember!
Kristen Essig and Michael Stoltzfus of Coquette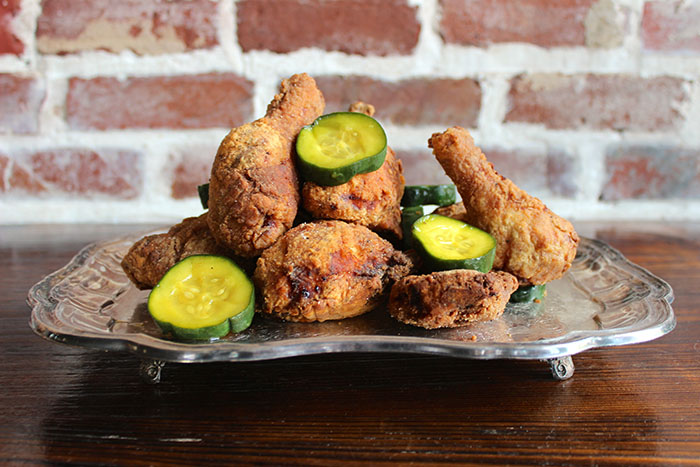 Photo Credit: Coquette
Coquette offers contemporary Southern cuisine with an emphasis on locally sourced product and international inspiration. Chef and owner, Michael Stoltzfus opened Croquette in December of 2008 in the Garden District of New Orleans and was later joined by his love, co-chef and owner Kristen Essig, in the fall of 2016. Michael and Kristen's fresh and constantly changing menu has earned Coquette a spot on the Times-Picayune's "New Orleans Top Ten Restaurants List."
Michael Stoltzfus discovered his love for cooking while working at his family's bakery in Maryland. After working at a few restaurant around his hometown he was hired to work at August, one of New Orleans' esteemed restaurants. He was quickly promoted and later decided to open his own restaurant where he could explore his culinary creativity. For the past four years, Stoltzfus has been named a semi-finalist in the prestigious James Beard "Best Chef in the South" award.
Kristen Essig moved to New Orleans 17 years ago and has worked with renowned chefs Emeril Lagasse and Anne Kearney-Sands, and worked as Manager of the Crescent City Farmers Market. In 2014, she was named one of Times Picayune's "Chefs to Watch." In 2015, she was named one of Coastal Living Magazines "5 Coastal Chefs to Watch" and was also nominated as one of Food & Wine Magazine's "The People's Best New Chef."
Chef Justin Devillier of La Petite Grocery and Balise.
Photo by Marianna Massey Images
Chef Justin Devillier moved to New Orleans in 2003 to pursue his dreams of becoming a chef. He worked at New Orleans restaurants, Bacco, Stella and Peristyle, where he learned all there is to know of the French cuisine under Chef and mentor, Anne Kearny-Sands.
He joined the team at La Petite Grocery in 2004, where his talents were quickly noticed. After Hurricane Katrina, he helped rebuild the restaurant, and in 2007, he was promoted to Executive Chef. In 2010, Justin and his wife Mia took over majority ownership of the restaurant, where they put their creative spin on traditional New Orleans cuisine. In 2015, they opened La Petite Grocery's sister restaurant, Balise.
Chef Justin Devillier has received many awards for his culinary excellence. He was named a 2008 "Chef to Watch" by the Times-Picayune, he was 2014's "Chef of the Year" by New Orleans Magazine and in 2016, after many years of being named a finalist, Devillier won the James Beard Award for Best Chef: South!
Also, fun fact! Devillier was named one of the "Sexiest Chefs in America" by People magazine in 2017. Aren't we lucky?!
Auctioneer, Robbie Gordy of Christie's.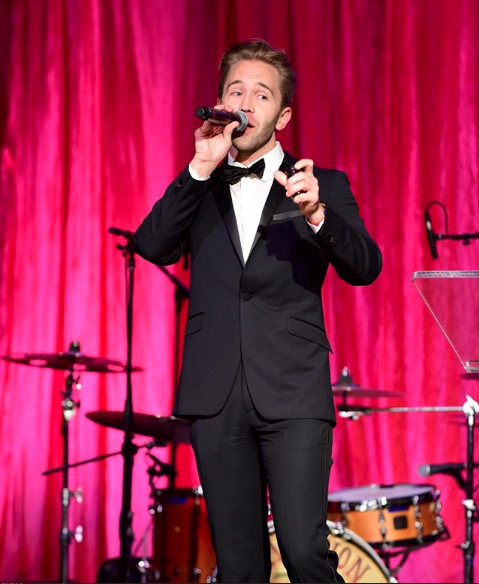 Photo by Cheryl Gerber
Robbie Gordy is an Auctioneer employed by Christie's Auction house in New York. He is also a charity auctioneer and raises millions of dollars each year at galas and benefits for organizations in New York and across the country.
Christie's is a global art business and auction house founded in 18th Century London by James Christie. Today, Christie's has salerooms in major cultural cities around the world, as well as a digital platform that allows art enthusiast to engage in online bidding. Christie's offers around 350 auctions annually in over 80 categories, including all areas of fine and decorative arts, jewellery, photographs, collectibles, wine, and more.
Jeremy Davenport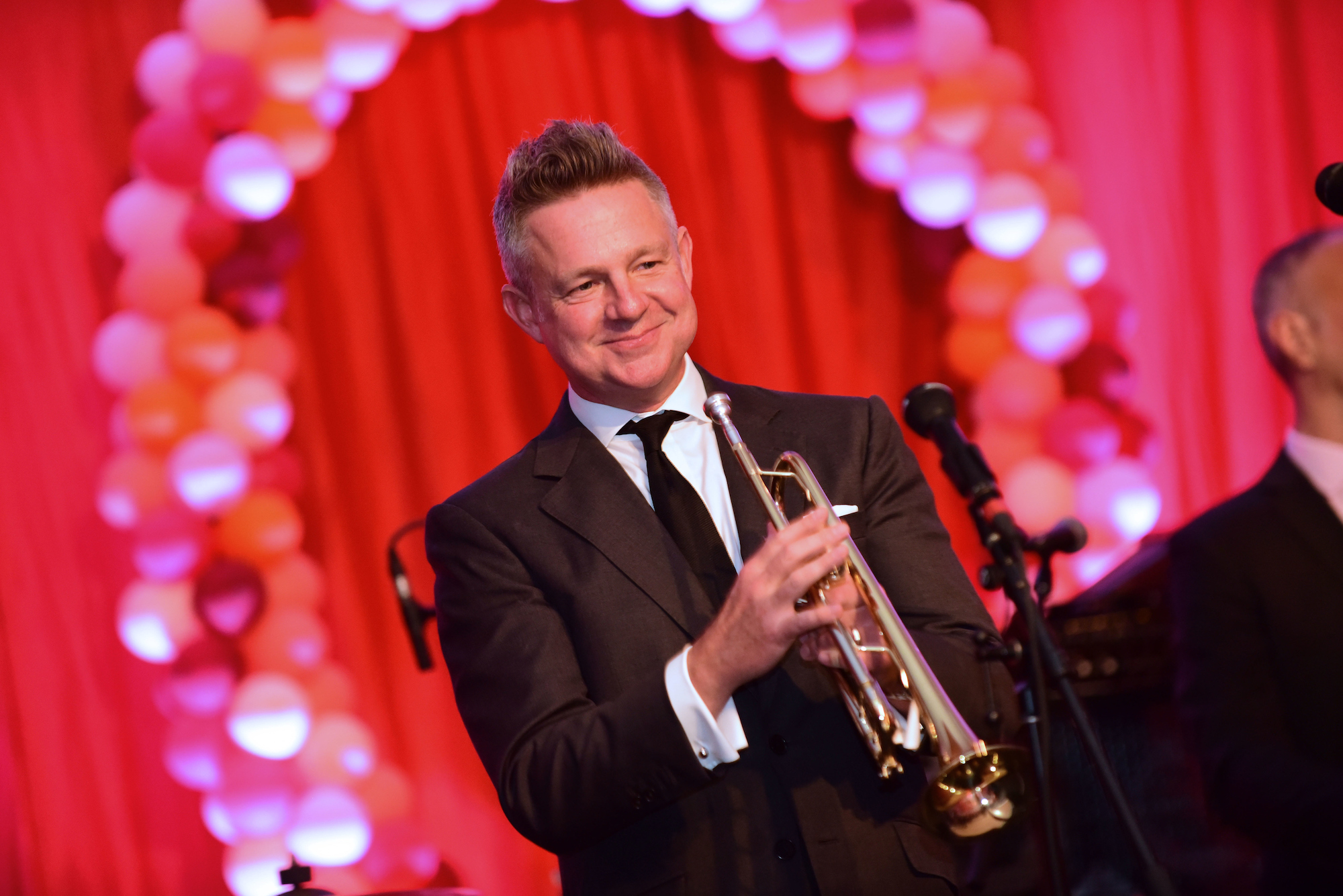 Photo by Cheryl Gerber
Jeremy Davenport is an American singer and jazz trumpeter. Born in St. Louis, Missouri  into a family of musicians he grew up with a love of music and a natural ability to perform. With his father being part of the St. Louis Symphony for 40 years he was introduced to many jazz greats including Wynton Marsalis.
After highschool, Jeremy attended the Manhattan School of Music, under the direction of Raymond Mase. There he met many influential musicians. Wynton introduced Davenport to Harry Connick Jr., which quickly led Jeremy to move to New Orleans. He finished his schooling at the University of New Orleans, training under music educator and jazz pianist, Ellis Marsalis. Jeremy went on to play with Harry Connick, Jr.'s Big Band for six years touring around the world.
He released his first self-titled album, "Jeremy Davenport" in 1996, His second, "Maybe in a Dream" in 1998, his third, "Live at the Bistro" in 2005 and his fourth solo album, "We'll Dance Til Dawn" in 2009. Jeremy Davenport has been featured in GQ Magazine, People Magazine and Cosmo, and has appeared on the Tonight Show with Jay Leno and the David Letterman Show.
He can be found every Wednesday, Thursday, Friday and Saturday at The Davenport Lounge in the Ritz-Carlton New Orleans.
Blue Earth Productions presents D Play Band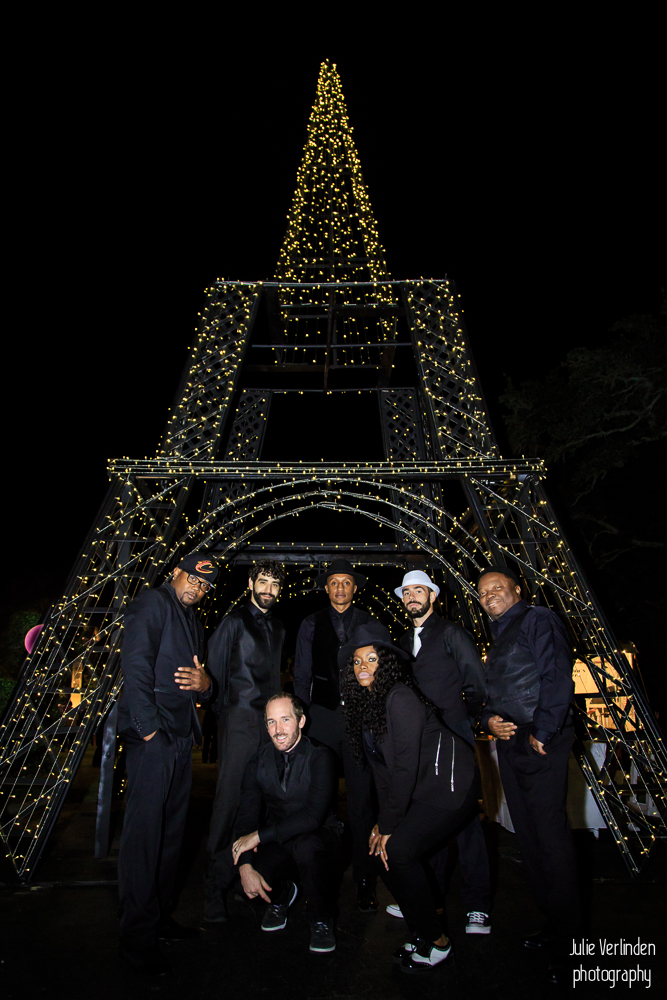 Photo by Julie Verlinden Photography
Blue Earth Productions CEO John Hozey Jr. presents D Play, one of the top event bands in the Gulf South. This premier event band specializes in corporate events, weddings, Mardi Gras balls, charity galas and more, and is known for bringing dancing and good times anywhere they go! Blue Earth Productions and D Play is more than just a band, it is a full production company with an office staff that handles every detail of the performance on and off the stage. From day-to-day step up of the show to quality sound and lighting, Blue Earth Productions and D Play creates a one time experience that guarantees your best night ever!
Ware M. Porter of Ware & Co.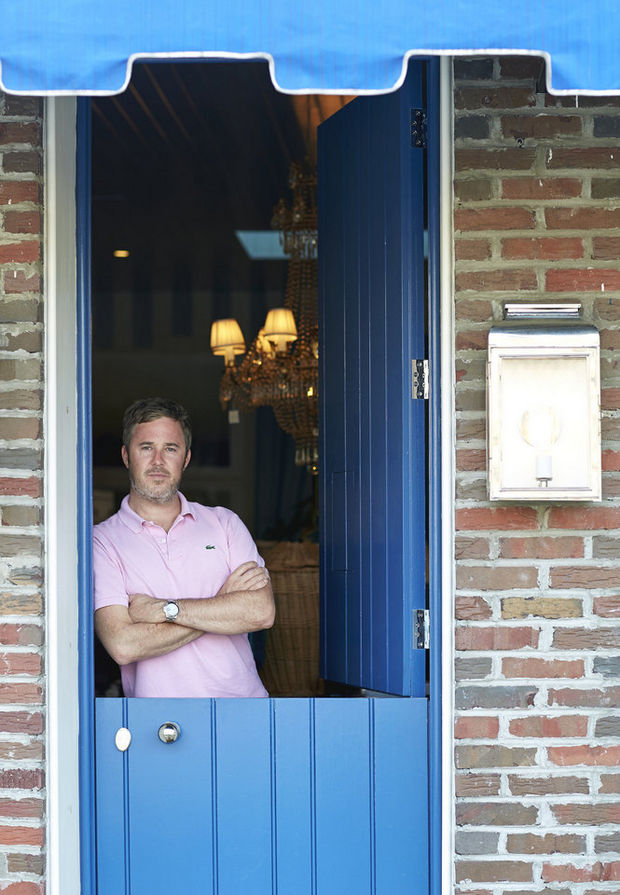 Photo Credit: Ware M. Porter & Co.
"Ware and Co. is a veritable calling card for his timeless yet not so serious take on classic decorating" – Veranda Magazine
Ware M. Porter's design aesthetic reflects how we live our lives today. His fresh takes on traditional design delivers chic livable spaces infused with sophistication and happiness. With a passion for bold clear color and pattern, Ware's well-heeled mix of antique and modern has made him a highly sought after designer. Carefully curated, his laid back and well-lived style is grounded in classical proportions with modern sensibilities.
Ware M. Porter and Company has decorated numerous projects including residences in his hometown of Birmingham, Alabama, a South Alabama turn of the century bay house, an 11th Century villa on the Amalfi Coast of Italy, and a motor yacht on the Tuscan Coast. Ware M. Porter and Company seeks to deliver the highest level of service to its high profile client list while constantly being inspired through extensive travels.
Ware M. Porter has been published in many major publications including Birmingham Home and Garden, Veranda and Southern Living.