Español abajo
Learn about value in this Movement Monday Scavenger Hunt!
Download Activity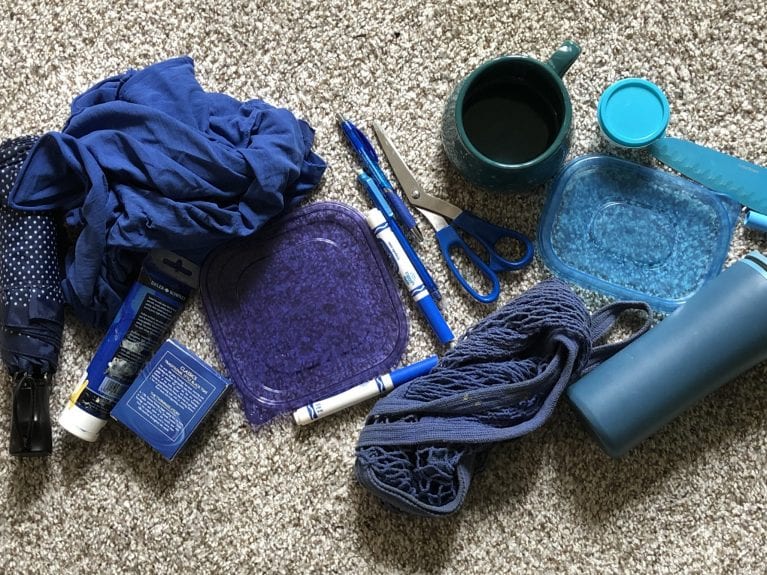 Supplies
Found Objects
Instructions  
Step 1: Often in abstract art colors can represent different feelings or emotions. What is your favorite color? How does your favorite color make you feel? Pick one color you want to use for your artwork.
Step 2: Explore your house. Find objects that are your chosen color. Be sure to get permission from your parent or guardian to use your found objects in your artwork.
Step 3: Once you have collected your objects, find a place to setup your piece. Separate your objects into dark and light. Now arrange them from darkest to lightest. When arranging, think about the shape of each object, can they fit together like puzzle pieces?
Vocabulary
Found object — a thing that someone else has given or thrown away that is often repurposed by artists
Abstract — an artwork that is comprised of shapes and colors
Value – how light or dark something is on a scale of white to black
SEE MORE FUN AT-HOME ACTIVITIES FOR KIDS ON OGDEN MUSEUM ONLINE!
QUESTIONS? EMAIL EDUCATION@OGDENMUSEUM.ORG.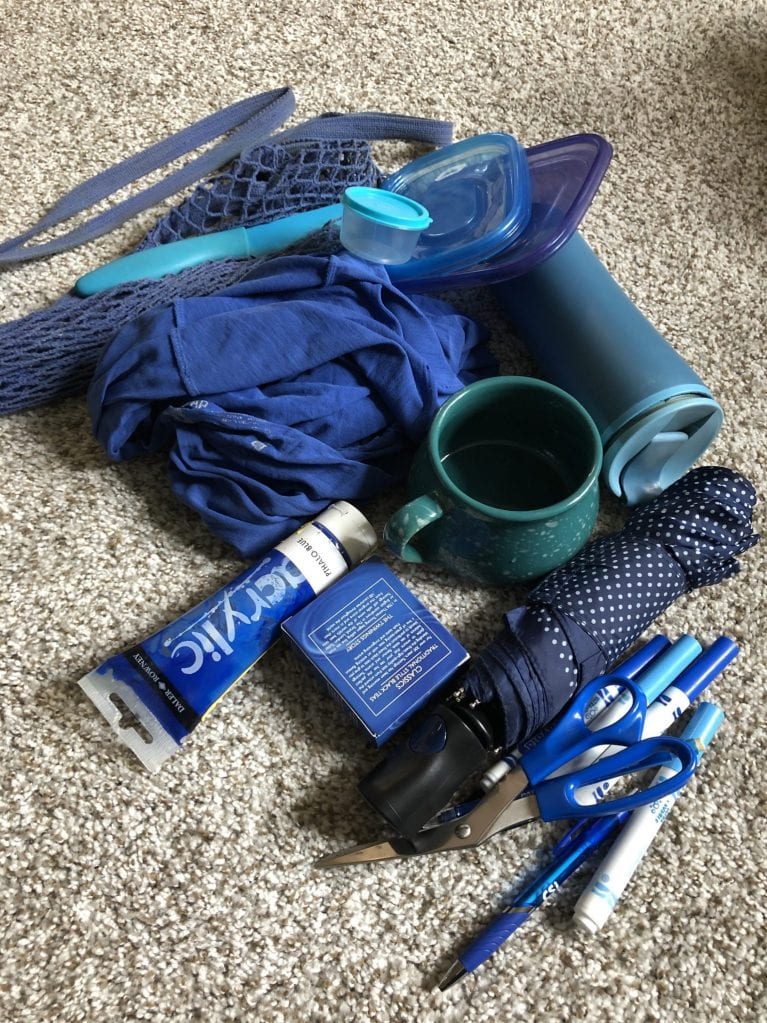 ___________________________________
Lunes de movimiento: Búsqueda del tesoro de escala de valores
¡Aprende más acerca de la escala de valores en esta búsqueda del tesoro de los Lunes de Movimiento!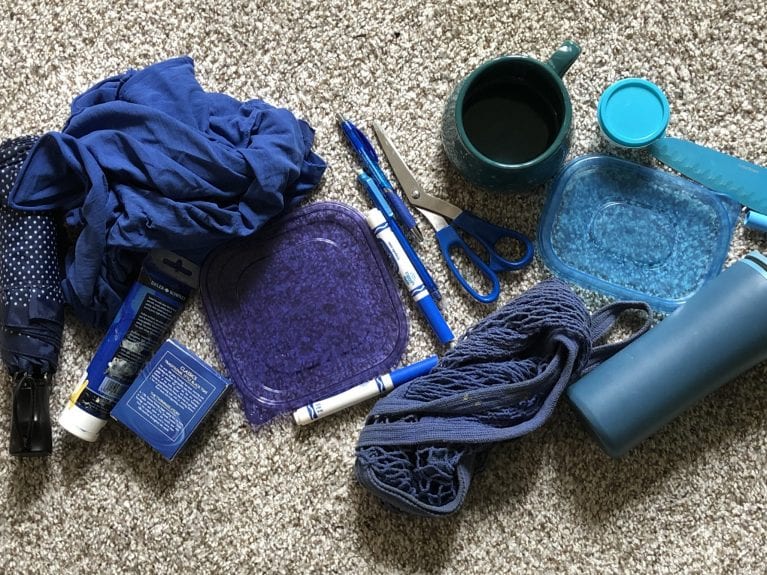 Materiales
Objetos encontrados
Instrucciones
Paso 1:​ ​Generalmente, en el arte  abstracto​, los colores pueden  representar distintos sentimientos o emociones. ¿Cuál es tu color favorito?  ¿Cómo te hace sentir ese color? Elige un  color que quieras utilizar para tu obra de  arte.
Paso 2: ​Explora tu casa. Encuentra  objetos que sean del color que elegiste.  Asegurate de contar con el permiso de  tus padres o tutores para utilizar esos  objetos encontrados en tu arte.
Paso 3: ​Luego de haber recolectado los  objetos, busca un lugar para instalar tu  obra. Divide tus objetos en oscuros y  claros. Ahora ordénalos de más oscuro a  más claro. Cuando los organices, piensa  en la forma de cada objeto. ¿Pueden  encajar entre sí como piezas de un  rompecabezas?
Vocabulario
Objeto encontrado:​ ​ un objeto que  alguien donó o descartó y que los artistas  reutilizan para hacer arte.
Abstracto: ​ una obra de arte compuesta  por formas y colores.
Valor:​ qué tan claro u oscuro es un  objeto en una escala de blanco a negro.
¡VE MÁS ACTIVIDADES DIVERTIDAS ​PARA NIÑOS PARA HACER EN CASA​ ​EN​ ​OGDEN​ ​MUSEUM​ ​ONLINE​!
¿PREGUNTAS? ENVÍA UN EMAIL A EDUCATION@OGDENMUSEUM.ORG​.
Translation by Agostina Coll