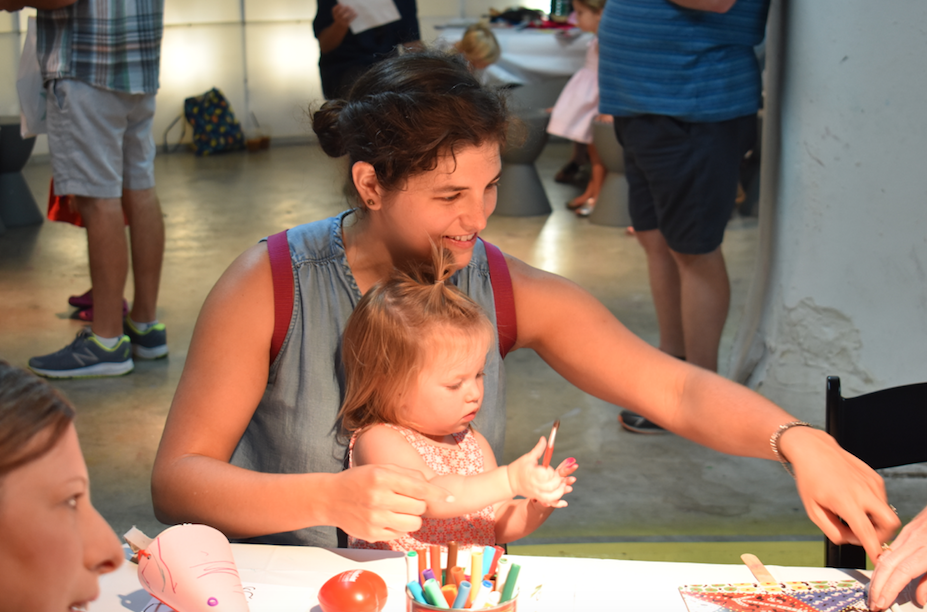 The Ogden Museum of Southern Art's 15th Anniversary celebration was more than a success thanks to our amazing community who joined us on Aug. 25 to #celebratethesouth!
Since opening in 2003, the Museum has been dedicated to sharing the visual arts and culture of the American South with the community and this event felt like we captured just that!
With over 1,300 guests in attendance, the day was filled with excitement for all! From museum scavenger hunts, arts and crafts, yoga, dancing to puppet theater by our incredible Teen Docents, guests enjoyed an array of family friendly activities. We want to say thank you to everyone who came out and joined in on the fun!
Contributing to the success of this event were many amazing guests from the community. Dancing Grounds joined us in celebrating by leading an energetic dance class for kids and adults, which had everyone moving! Mikhayla Anderson led participants through a calming,  Louisiana Contemporary inspired yoga class in the beautiful Patrick F. Taylor Library. Lastly, Jessica Peterson joined the celebration by leading an opossum letterpress card making workshop for adults.
Throughout the day, guests could enjoy food from La Cocinita and Fete au Fete and enter in raffle drawings for giveaways, all while enjoying musical performances by Young Audiences' Dave James and DJ Heelturn. Special thanks to Solo Espresso who energized us in the morning with coffee and ice tea, and Plum Street Snoballs who also joined in the fun by providing free snoballs to all Museum guests!
The celebration came to an end with a cocktail hour accompanied by an exciting performance by the Original Pinettes Brass Band. The day was so inspiring and the Ogden Museum can't thank everyone enough for coming out to help us celebrate 15 years! Here's to 15 more!