Last week, contemporary artist Jeremy Novy, collaborated with Ogden Museum to offer a free virtual stencil making workshop! If you missed it, don't worry! Follow this recorded tutorial to create a unique stencil that can be used to apply images to a variety of mediums.
SUPPLIES
8×10 printed image
Xacto and blades
Small piece of masking tape preferable blue painters tape
Marker, preferably not black
Whiteout, but can do without
Glue stick or spray mount
8×10 section of a cereal box, file folder or card stick paper
Cutting board or corrugated cardboard. Thicker than the cereal box
1 can of Rust-o-Leum spray paint Or spray chalk your chose of color  Or Montana brand.  Don't use Krylon brand
Item to spray stencil on (need second for second layer). You may want to do a second layer, but not required. 
8×10 section or larger, sticker paper, paper, cardboard, wood, fabric for patch, T-shirt, Mardi Gras throw item etc.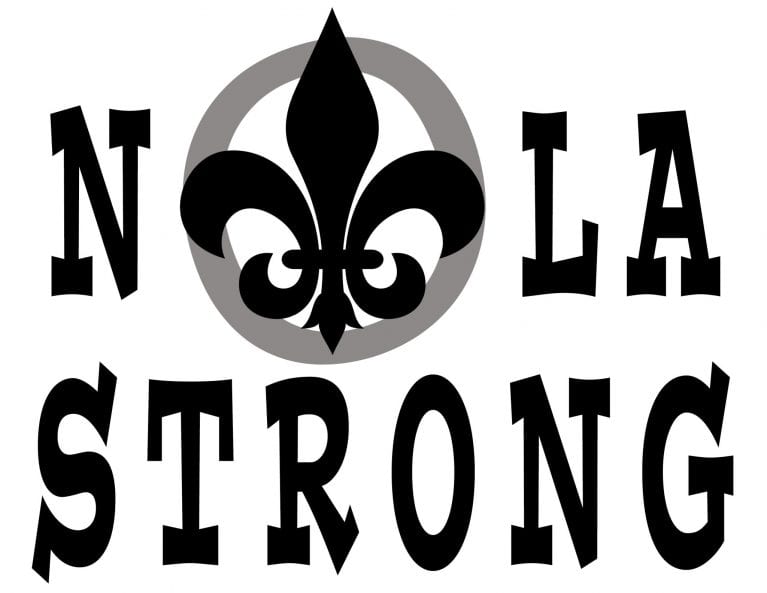 Jeremy Novy is a contemporary artist, currently based in San Francisco, whose practice is firmly rooted in street art traditions and uses stencils as his primary medium. You may recognize the koi fish that Novy has painted on sidewalks and buildings around New Orleans. With his koi, he is honoring the traditions of Chinese art, commenting on the ways that images affect popular opinion, and exploring the tension between the old and the new. His schools of koi also brighten the dirty grey sidewalks of American cities with colorful symbols of good fortune and strength.