The Ogden Museum Store carries the work of New Orleans artist Artemis Antippas, known for adding glitter to bones to create beautiful art. Available for purchase are prints, along with glitter bones and a BENE scarf – all pictured below. In this interview, we get to know Artemis Antippas and learn more about her artistic practice.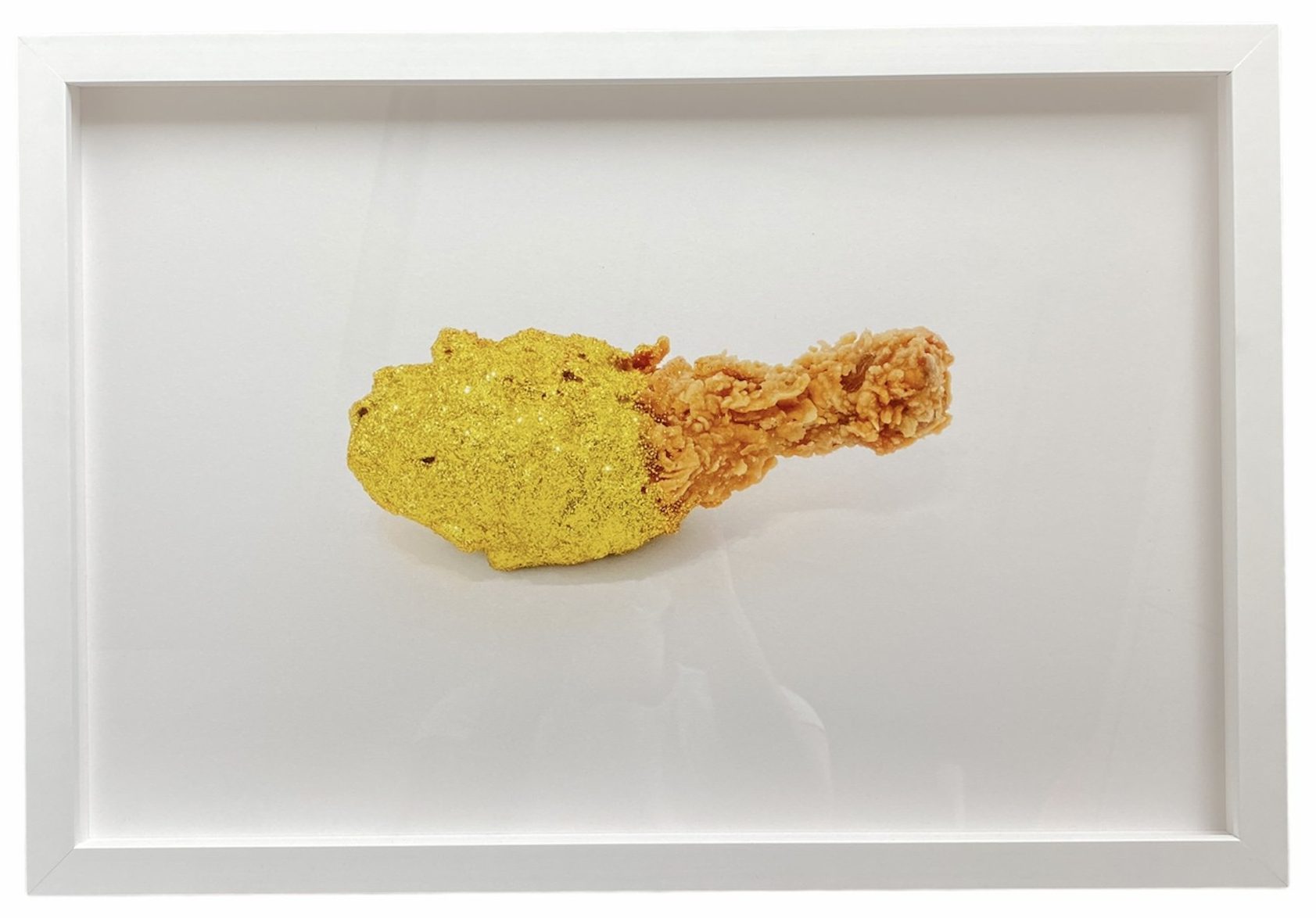 Q: How did you get started in your craft?
A: I grew up with an abstract painter mother and a gallerist father – it was an art-filled upbringing to say the least. I was surrounded by so much incredible art and so many wonderful and diverse artists making work in so many different forms. I suppose it was always (literally) in my DNA that art would play a major role in my life. My childhood was the greatest informal art education a young person could ask for.
Q: What is your favorite part about working with your craft?
A: I love that I'm able to give myself total freedom when I'm working – freedom to pursue new ideas, obsess over them a bit and to explore fresh and unusual materials that I feel drawn to in that moment. This approach to the creative process is an incredibly important and exhilarating part of my work as a visual artist.
Q: What inspires you?
A: Fortunately, I don't often experience a lack of inspiration. Every day something new strikes me in a way that will stay with me forever, whether it has an immediate impact on my current work or years later influences a new series. From the most mundane objects, to getting lost around the city to exchanges with people on the street – I allow myself to always be in a state of mind where my eyes, ears and mind are wide open to what is around me. I want to absorb it all.
Q: Can you describe your process for us?
A: My process relies heavily on the exploration of new materials, collecting objects, spending time with those objects and exposing my eyes to anything and everything that feels fresh and visually stimulating. For me, the experience and discovery throughout the working process are equally as exciting as the finished work itsel
Q: How has your artistic approach evolved since you first began making art?
A: I always say that my mom, painter Anastasia Pelias, and I are in a perpetual 24/7 studio visit. Our conversations really help me dig deep into my work and challenges me to better understand the decisions I make during the creative process. Questioning myself and my work is what encourages me to evolve and grow as an artist.
Q: When you hit a creative wall, what do you do to overcome?
A: My favorite thing to do when I'm feeling a bit stuck is to get in my car, put all my windows down, blast some music and take a drive. It helps me work through ideas and frees my mind at the same time.
Q: How does the city of New Orleans inspire you? (Or your own city)
A: New Orleans is a city bursting with inspiration – the people, the sounds, the smells, the conversations, the colors, I could go on and on. It's truly an endless source of inspiration for me and I feel so lucky to be a New Orleanian.
Q: Describe a typical day for you.
A: Thankfully, there really is no typical day for me! I split my time between the art world and my other business, Greek Girls Rice Pudding. It's an unexpected career combination, but they are both two things that I am deeply passionate about.
Q: What is something you can't live without?
A: I can't live without my music!