Español abajo
Create a nature inspired installation.
Download Activity
Ashley Pridmore is a multi-disciplinary artist whose practice engages photography, drawing, assemblage, ceramics and installation, but is primarily centered on sculpture. Born in the Finger Lakes region of New York State, her childhood was unusual in contemporary American culture. One of seven children in a household without television, her free time was spent running wild in the forests, playing music or creating art at home.
The work of Ashley Pridmore explores the cycles of life, death and rebirth. Often working with industrial materials combined with natural objects, her sculptures blur the lines between organic and inorganic, creating a tension that opens a dialogue about mankind's effect on the delicate systems of nature.
Supplies
Pencil, Color Pencils, Paper, Scissors, Tape
Instructions 
Step 1: What is your favorite animal? What kind of environment does this animal live in? Does it live in trees, underwater or underground?
Step 2: Once you have decided on an environment for your animal, search your house for a place to set up your installation. What objects in your house look like the environment you're trying to create. Use table or chair legs as trees, houseplants as a forest, or a glass container as the sea. Use your imagination to think of different objects to use.
Step 3: Use a pencil to draw your animal and some elements of its environment. What else is in its environment; rocks, leaves, seashells, or other animals?
Step 4: Use color pencils to color your drawings.
Step 5: Use scissors to cut out your drawings.
Step 6: Create your installation. Use tape to tape your animal and elements into their "environment". Be sure to ask a parent or guardian's permission before taping up your installation.
Vocabulary
Installation art – genre of art that are site-specific and transform the chosen space
SEE ASHLEY PRIDMORE'S DREAMS OF EVE IN ENTWINED: RITUAL WRAPPING AND BINDING IN CONTEMPORARY SOUTHERN ART AT THE OGDEN MUSEUM. 
CHECK OUT THE OGDEN MUSEUM ONLINE FOR MORE RESOURCES !
QUESTIONS? EMAIL EDUCATION@OGDENMUSEUM.ORG.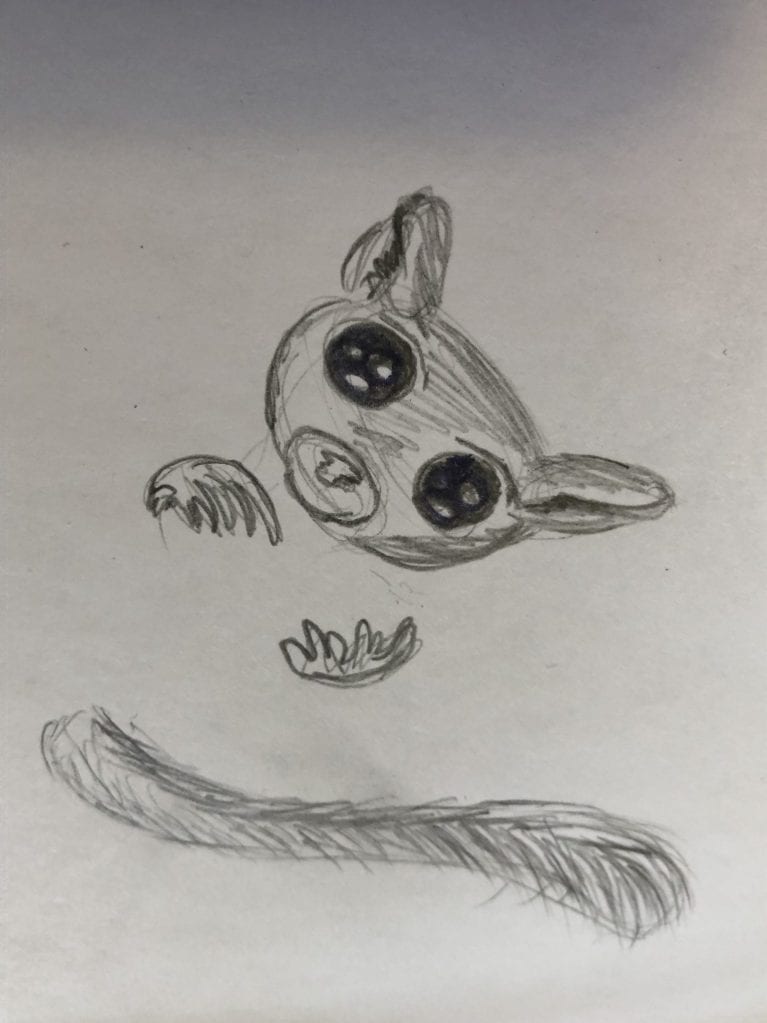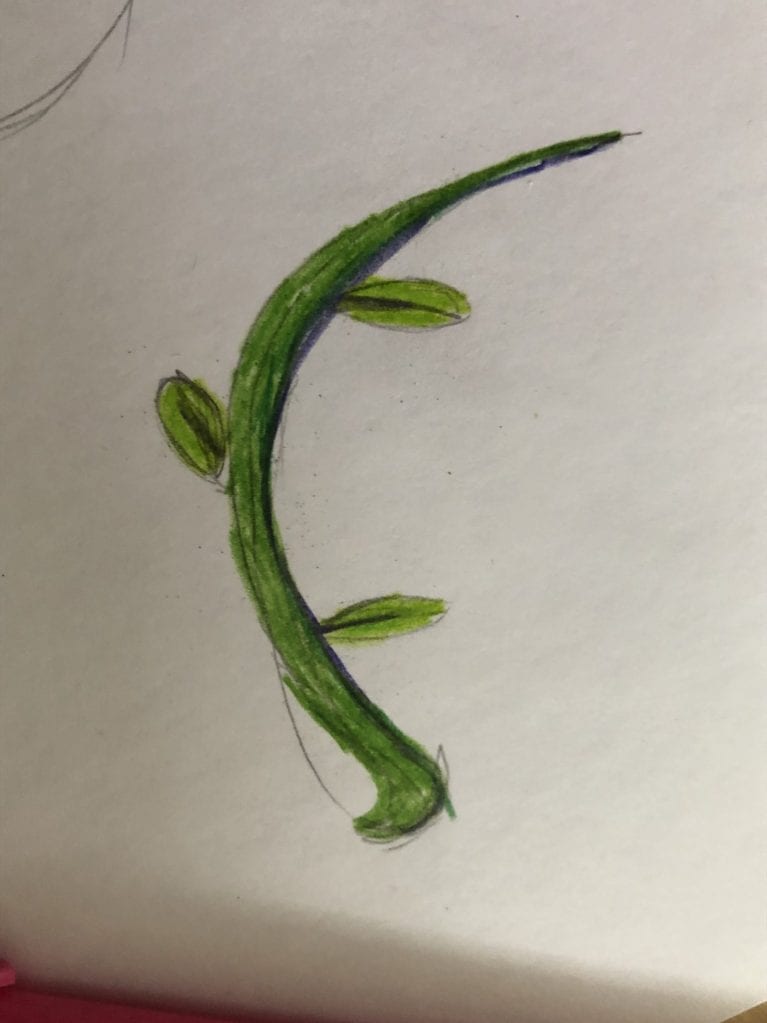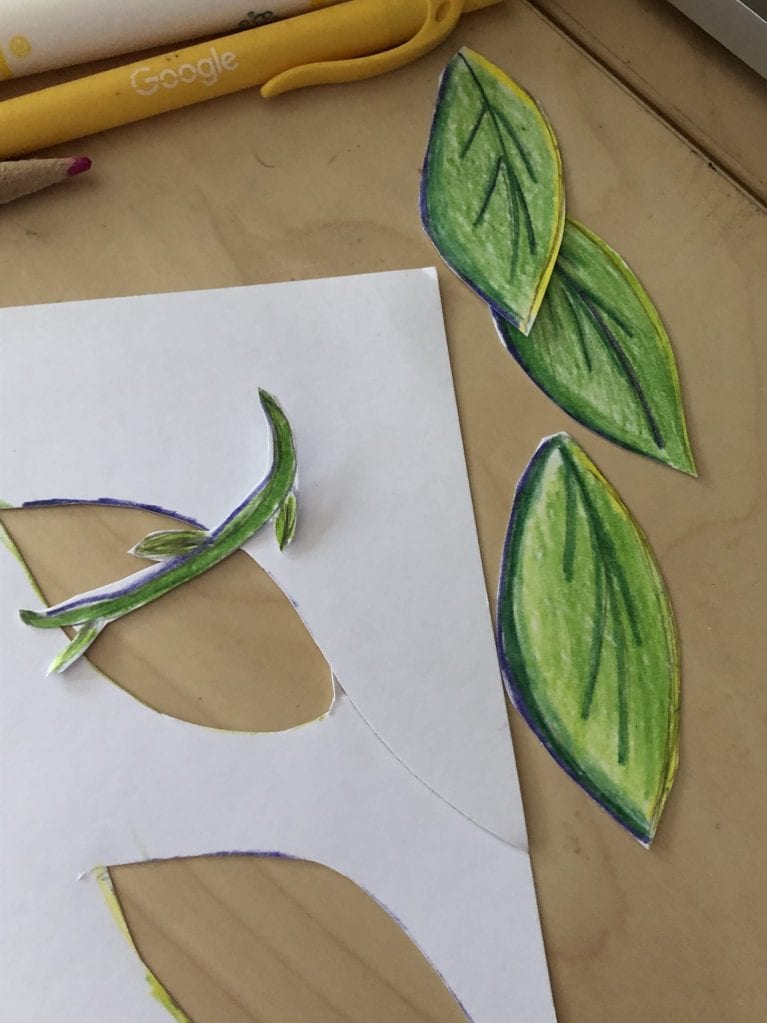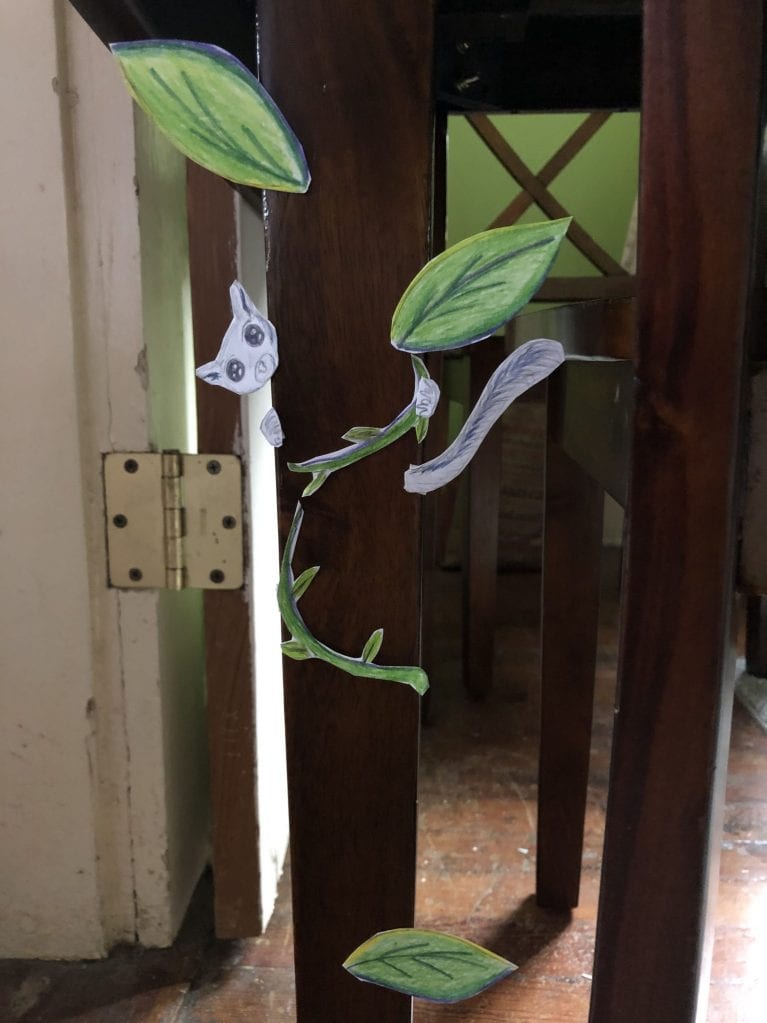 _______________________________________________________________________
Actividad artística O-riginal: Instalación artística Inspirada por Ashley Pridmore
Crea una instalación inspirada en la naturaleza.
Descargar Actividad
Ashley Pridmore​ es una artista multidisciplinaria cuya  obra abarca la fotografía, el dibujo, el ensamblaje, la  cerámica y las instalaciones, aunque su obra está  centrada en la escultura. Ashley​, una entre siete, ​nació en  la región de los lagos Finger, en el estado de Nueva York  y su infancia fue poco común en la cultura  contemporánea americana. Dado que no tenía televisión  en su hogar, solía pasar su tiempo libre corriendo por los  bosques, tocando música o creando arte.
La obra de Ashley Pridmore explora los ciclos de la vida,  la muerte y el renacimiento. Generalmente trabaja con  materiales industriales combinados con objetos naturales  y sus esculturas desdibujan los límites entre lo orgánico y  lo inorgánico, lo que crea una tensión que abre el diálogo  acerca del impacto del hombre en los delicados sistemas  de la naturaleza.
Materiales
Lápiz, lápices de colores, papel, tijeras, cinta adhesiva.
Instrucciones
Paso 1: ​¿Cuál es tu animal favorito? ¿En qué  hábitat natural vive: un árbol, debajo del agua o  bajo la tierra?
Paso 2:​ Luego de haber decidido el hábitat de  tu animal, busca un lugar en tu hogar para  montar tu instalación. ¿Qué objetos en tu casa  son similares al hábitat que tratas de crear?  Utiliza las patas de la mesa o sillas como  árboles, plantas como si fueran bosques y un  contenedor de vidrio como el mar. Usa tu  imaginación para pensar en qué objetos usar.
Paso 3: ​Utiliza un lápiz para dibujar tu animal y  algunos elementos de su hábitat. ¿Qué más hay  en su hábitat: piedras, hojas, caracolas u otros  animales?
Paso 4:​ Utiliza lápices de colores para colorear  tu dibujo.
Paso 5: ​Utiliza las tijeras para recortar tus  dibujos.
Paso 6:​ Crea tu instalación. Utiliza cinta  adhesiva para pegar tu animal y los elementos a  su "hábitat". Asegúrate de contar con el permiso  de un padre o tutor antes de pegar tu  instalación.
Vocabulario
Instalación artística: ​un género de arte que se  desenvuelve en un sitio específico y transforma el espacio en el que está.
VÉ MÁS DE "SUEÑOS DE EVA" DE ASHLEY PRIDMORE EN ENTRELAZADO: ENVOLTURA Y ATADURA RITUAL EN EL ARTE SUREÑO CONTEMPORÁNEO E N EL MUSEO OGDEN DE ARTE SUREÑO.
¿PREGUNTAS? ENVÍA UN EMAIL A EDUCATION@OGDENMUSEUM.ORG.
Translation by Agostina Coll