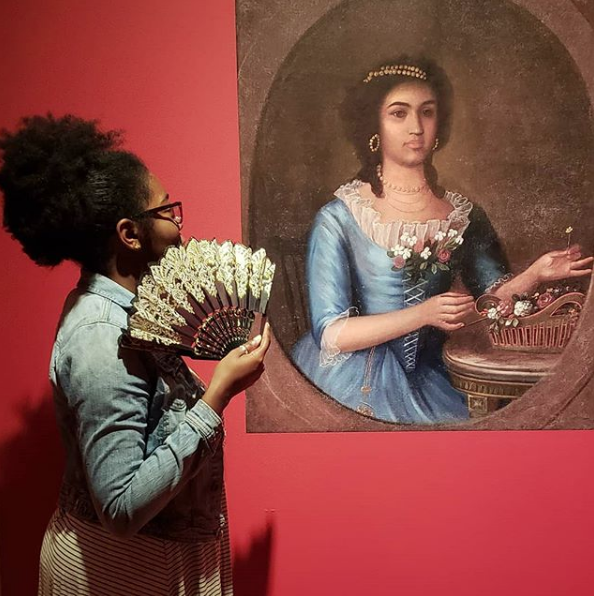 Salazar: Portraits of Influence in Spanish New Orleans, 1785 – 1802 is currently on view on the fourth floor of the Ogden Museum of Southern Art. This exhibition examines the work of portrait artist, Josef Francisco Xavier de Salazar y Mendoza (c. 1750-1802), whose career spanned the second half of the Spanish administration of New Orleans. Historical artifacts are also on view in the exhibition to provide context, but the Museum wanted to offer one more way to bring these portraits to life. Over the past few months, Museum visitors have had the opportunity to create their own "portraits of influence" inspired by the exhibition.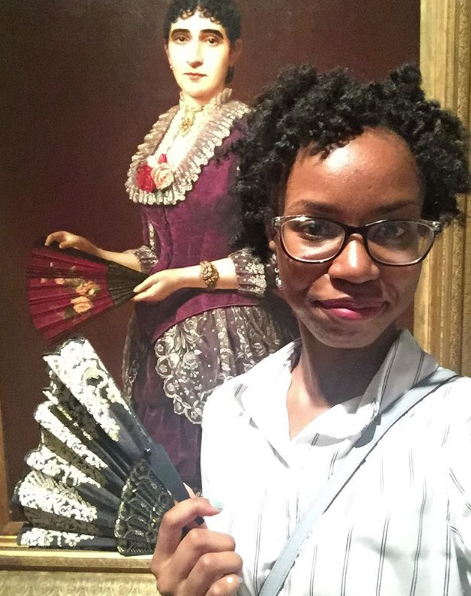 Cybèle Gontar, the exhibition's guest curator, says that Salazar presents a "collective portrait of Spanish colonial New Orleans," in celebration of the Tricentennial. With their phones and borrowed props, visitors have been able to contribute to a collective portrait reflective of today's New Orleans.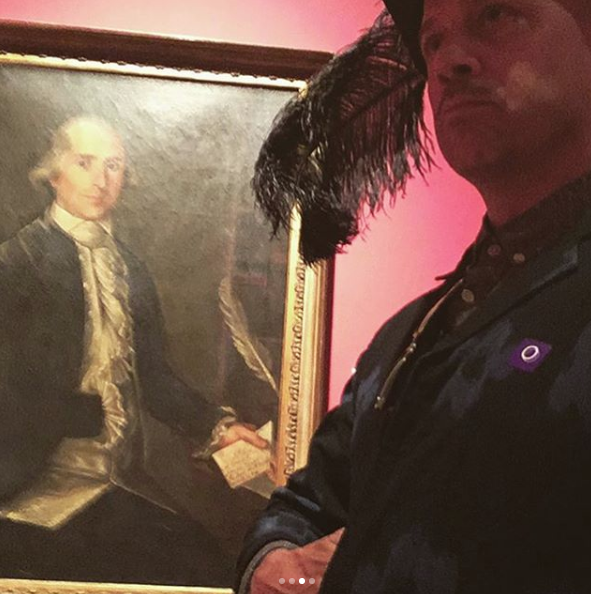 Individuals have also reached out to us to learn more about the poses in the portraits, and we have loved sharing our knowledge with them. As seen in several of the portraits in the exhibition, gentlemen commonly posed with their hand in their waistcoat. The pose, as we are familiar with it in portraits (paintings and later photography), was popular during the early 18th and 19th centuries as a way to modestly indicate that the subject holds or held a position of leadership. There are even traces of this behavior's popularity as early as the 600s B.C.
Salazar is on view at the Museum until Sept. 2, so make sure to stop by, pose with a portrait and share on social media!