Español abajo
Create a surreal art piece inspired by Susan Plum.
Download Activity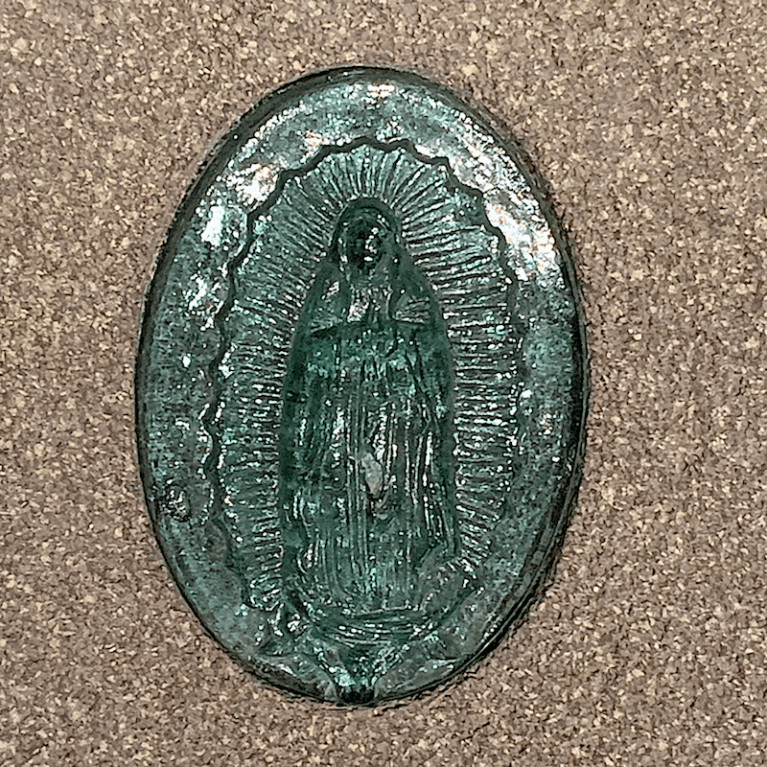 Susan Plum is a multidisciplinary artist currently living and working in Houston, TX – the city of her birth. Born in 1944, Plum was raised in Mexico City. She was heavily influenced by Magical Realism and Surrealism in Mexican Art.
Luz y Solidaridad is a sculptural installation that addresses the disappearance and murder of young women near the US border around Juarez – femicide that some estimate to be in the thousands since 1993.
With the metates, she also symbolically uses the object to illustrate both the erasure of the past with connectivity to the present. "These metates speak to the lineage of the Virgin of Guadalupe," she explains. "Because before Guadalupe, there was the Toltec, Tonāntzin; the Aztec, Coatlicue; and the Mayan, IxChel."
Supplies
Object, Paper, Pencil, Color pencils
Instructions 
Step 1: What object is most important to you? What makes it special? Does it symbolize something? Does it represent a memory or person?
Step 2: In her installation, Luz y Solidaridad, Plum exaggerated an everyday object, the broom while centering the metates, something that is special to her.
Step 3: Think about what part of your object is significant to you. Artists often exaggerate something to emphasize it. Think about how you will exaggerate or emphasize a part of your object in your drawing.
Step 4: Use a pencil to draw your object. What part of your object will you exaggerate?
Step 5: Use color pencils to color your drawing.
Step 6 (Optional): Is there more to your art piece? Draw and color in a background around your object to elaborate on the story you are telling.
Vocabulary
Installation art – genre of art that are site-specific and transform the chosen space
Surrealism – Surrealism is a modern movement in art and literature that tries to express the subconscious mind
Symbol — an object or concept that represents, stands for, or suggests another idea, visual image, belief, or action
SEE SUSAN PLUM'S LUZ Y SOLIDARIDAD IN ENTWINED: RITUAL WRAPPING AND BINDING IN CONTEMPORARY SOUTHERN ART AT THE OGDEN MUSEUM. 
CHECK OUT THE OGDEN MUSEUM ONLINE FOR MORE RESOURCES !
QUESTIONS? EMAIL EDUCATION@OGDENMUSEUM.ORG.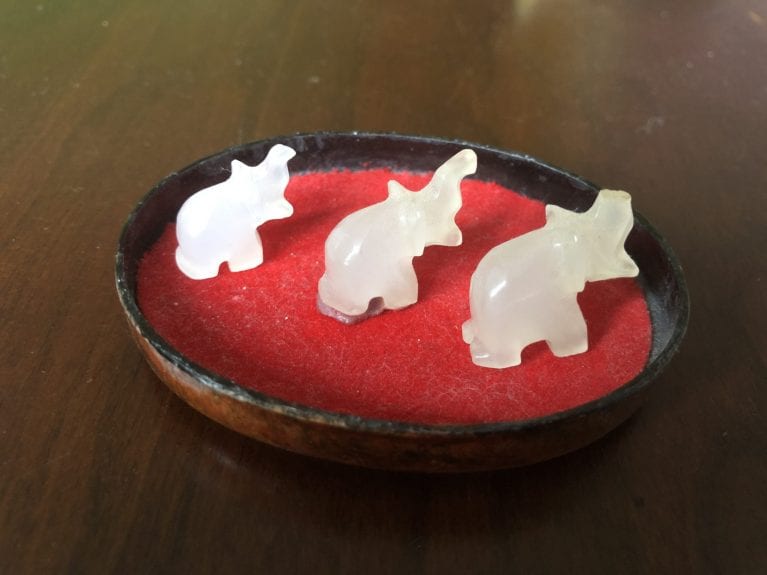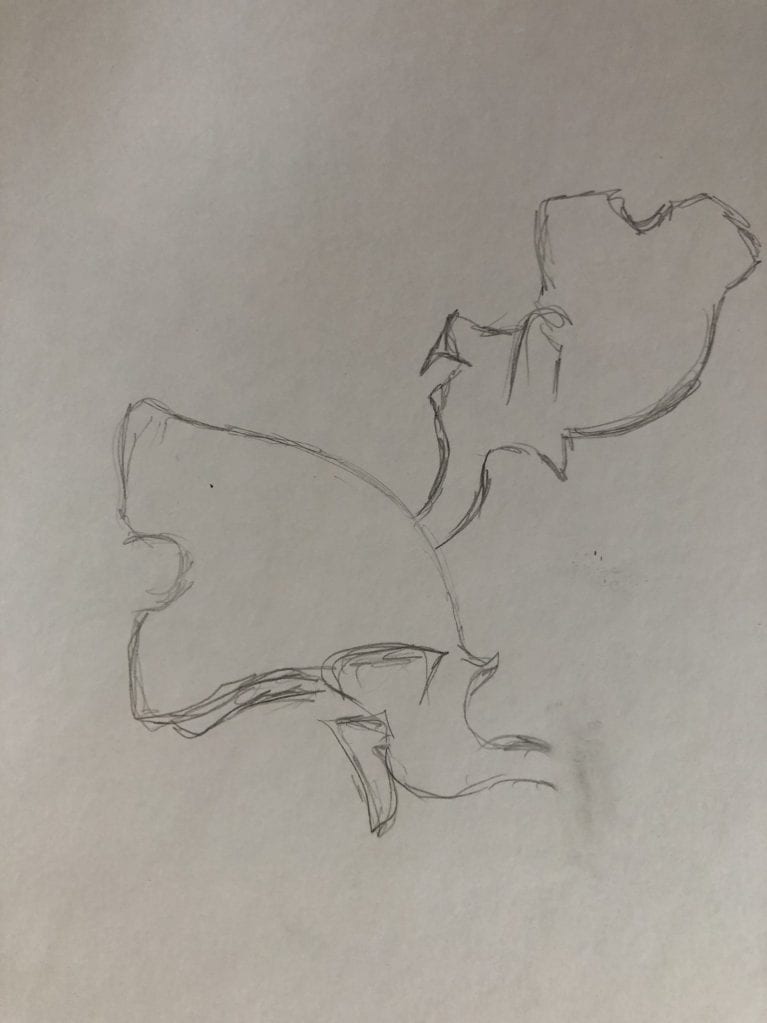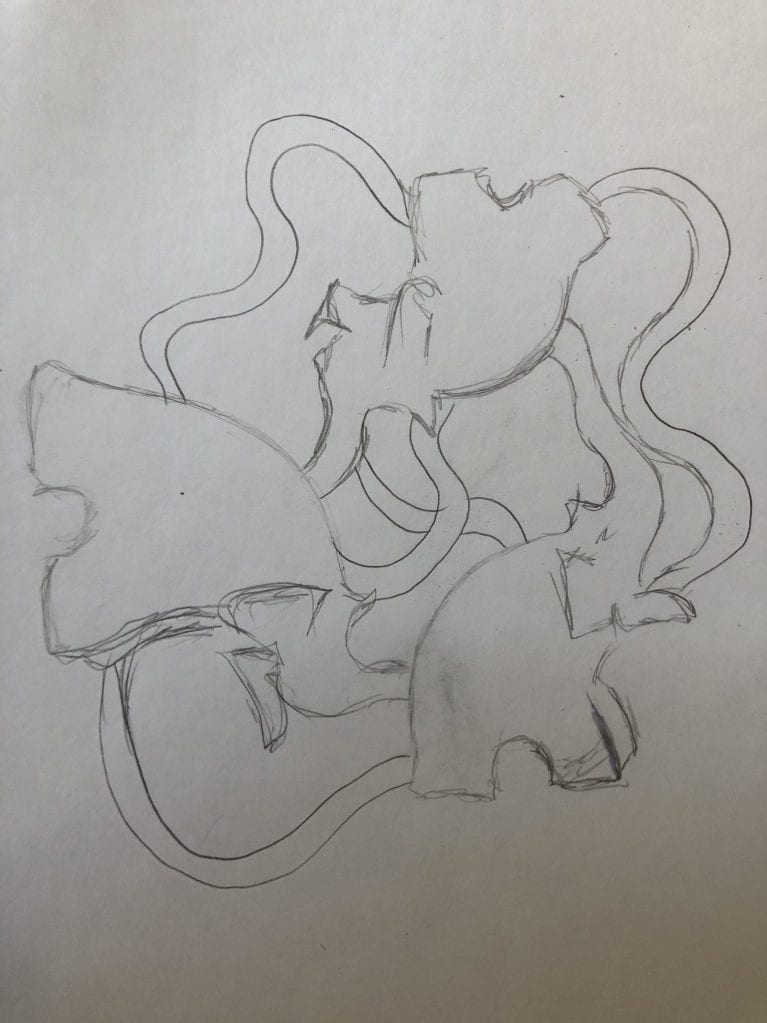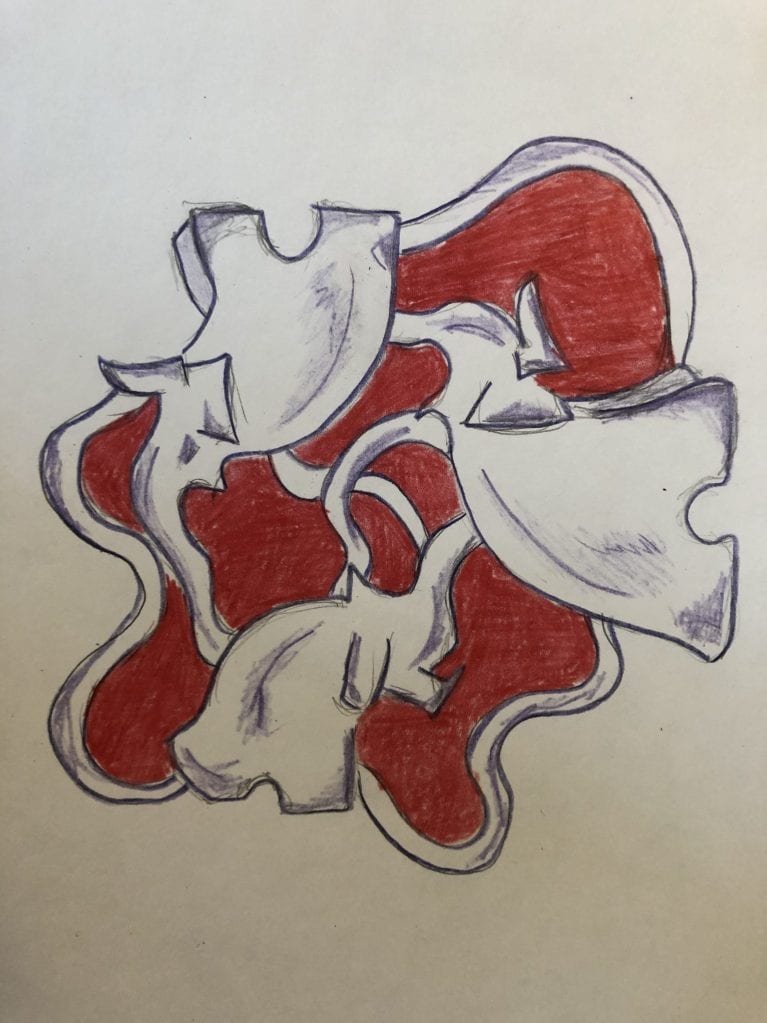 _______________________________________________________________________
Actividad artística O-riginal: Obra de Arte Surrealista  Inspirado por Susan Plum
Crea  una  obra  de  arte  surrealista,  inspirándote  en  Susan  Plum.
Descargar Actividad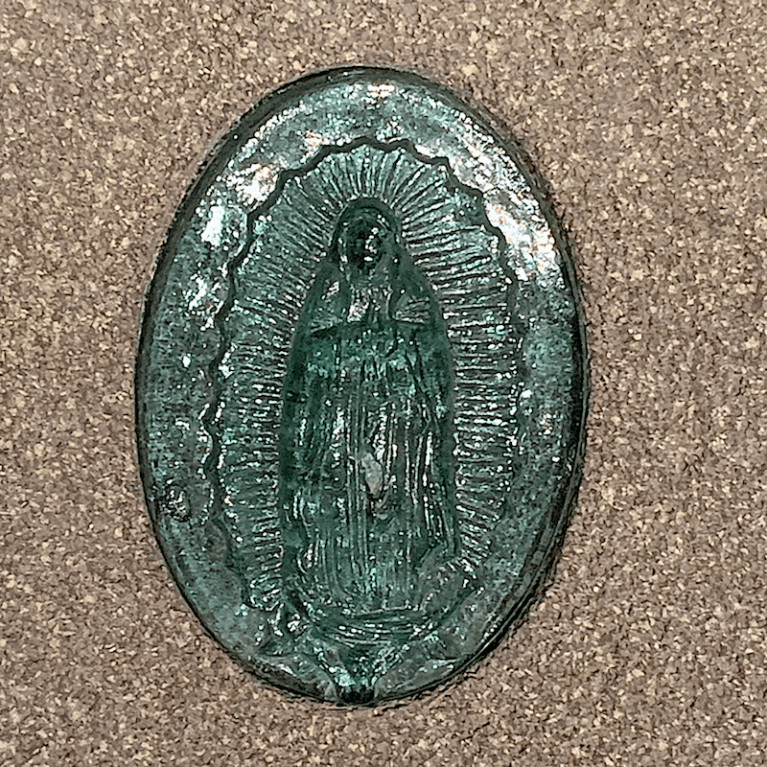 Susan Plum es una artista multidisciplinaria que actualmente reside y trabaja en Houston, Texas, ciudad en la que nació. Plum  nació en 1944 y fue criada en la ciudad de México, por lo que estuvo fuertemente influenciada por el realismo mágico y el surrealismo del arte mexicano.
Luz y Solidaridad ​es una instalación escultórica que aborda la desaparición y el asesinato de mujeres jóvenes cerca de la frontera de los Estados Unidos, en los alrededores de ciudad Juárez: femicidios que algunos estiman son parte de los miles que han ocurrido desde 1993.
El Metate es utilizado como objeto simbólico para representar tanto el borrado del pasado como su conexión con el presente. La artista explica: "Estos Metates le hablan al linaje de la Virgen de Guadalupe. Porque antes de Guadalupe, estaban Tonāntzin (en la cultura tolteca), Coatlicue (en la cultura azteca), e Ixchel (en la cultura maya)."
Materiales
Objeto, papel, lápiz, lápices de colores.
Instrucciones
Paso 1: ​¿Qué objeto es el más importante para ti?  ¿Qué lo hace especial? ¿​Simboliza​ algo?
¿Representa un recuerdo o a una persona?
Paso 2:​ En su ​instalación​ "Luz y Solidaridad", Plum  exagera un objeto cotidiano, la escoba, mientras se  centra en los Metates, algo que es especial para ella.
Paso 3: ​Piensa qué parte de tu objeto es importante  para ti. Los artistas usualmente exageran algo para  realzarlo. Piensa cómo vas a querer exagerar o  realzar la parte de tu objeto en tu dibujo.
Paso 4:​ Utiliza un lápiz para dibujar tu objeto. ¿Qué  parte de tu objeto vas a exagerar?
Paso 5:​ Utiliza lápices de colores para colorear tu  dibujo.
Paso 6 (Opcional):​ ¿Hay algo más detrás de tu obra  de arte? Dibuja y colorea en el fondo alrededor de tu  objeto para elaborar más la historia que quieras  contar.
Vocabulario
Instalación artística: ​un género de arte que se  desenvuelve en un sitio específico y transforma el espacio en el que está.
Surrealismo: ​es un movimiento moderno en el arte y  la literatura que intenta expresar la mente  subconsciente.
Símbolo: ​un objeto o concepto que representa o  sugiere otra idea, imagen visual, creencia o acción.
VÉ MÁS DE LUZ Y SOLIDARIDAD DE SUSAN PLUM EN ENTRELAZADO: ENVOLTURA Y ATADURA RITUAL EN EL ARTE SUREÑO CONTEMPORÁNEO E N EL MUSEO OGDEN DE ARTE SUREÑO.
¿PREGUNTAS? ENVÍA UN EMAIL A EDUCATION@OGDENMUSEUM.ORG.
Translation by Agostina Coll