Español abajo
Spring is here! Draw a botanical illustration of your favorite flower in this week's O-riginal Art Activity inspired by Lucile Parker.
Download Activity
Lucile Parker was born in Sumrall, Mississippi. Parker earned a Bachelor of Fine Arts from the University of Southern Mississippi and a Master of Fine Arts from the University of Alabama. She is best known for her botanical, floral paintings, landscapes and portrait work.
Supplies
Pencil, Pen, Colored Pencils
Instructions  
Step 1: Look at Lucile Parker's artwork, White Lilies What do you notice about her art? Parker is a botanical artist who loves to paint her favorite flowers! What is your favorite flower? In this painting she paints lilies! I chose to draw an iris, but you can choose any flower you like!
Step 2: Parker sketches her flower paintings by planning where she will draw each part of the flower on the page. Use a pencil to sketch the composition of your flower artwork. Look closely at Parker's artwork as a reference; notice the lines and shapes of the flower petals, leaves and other parts of the flower.
Step 3: Use a pen to trace your drawing; this will make your drawing stand out more. Trace over the pencil lines of the flower to make it more defined.
Step 4: Use colored pencils to add color to your botanical illustration! Look closely at Parker's artwork. Even though a lily is white, Parker uses white and gray to shade the flower and make it look realistic! Use dark colors to create shadows and light colors to create areas of highlight in your artwork.
Step 5: Well done! You have just completed a botanical illustration inspired by Lucile Parker!
Vocabulary
Composition – the arrangement of elements within an artwork
Botanical illustration – the accurate pictorial depiction of plants and plant traits for a scientific purpose (Rix 2012)
SEE LUCILE PARKER'S WHITE LILIES IN THE PERMANENT COLLECTION AT OGDEN MUSEUM.
CHECK OUT THE O BLOG FOR MORE RESOURCES!
QUESTIONS? EMAIL EDUCATION@OGDENMUEUSM.ORG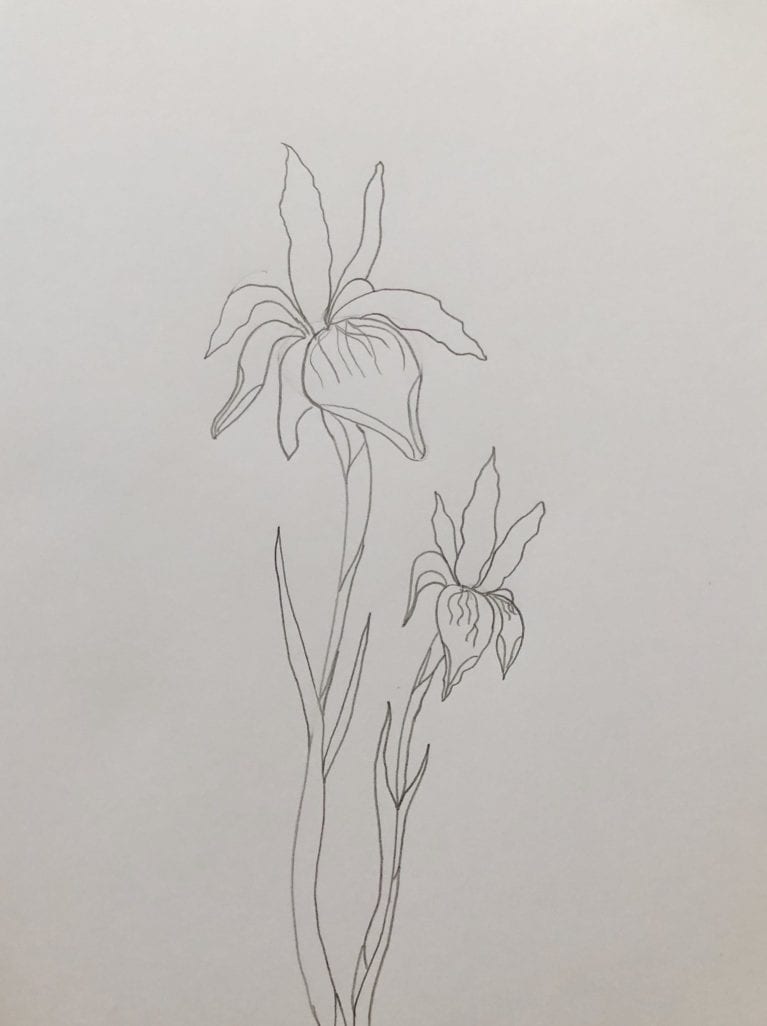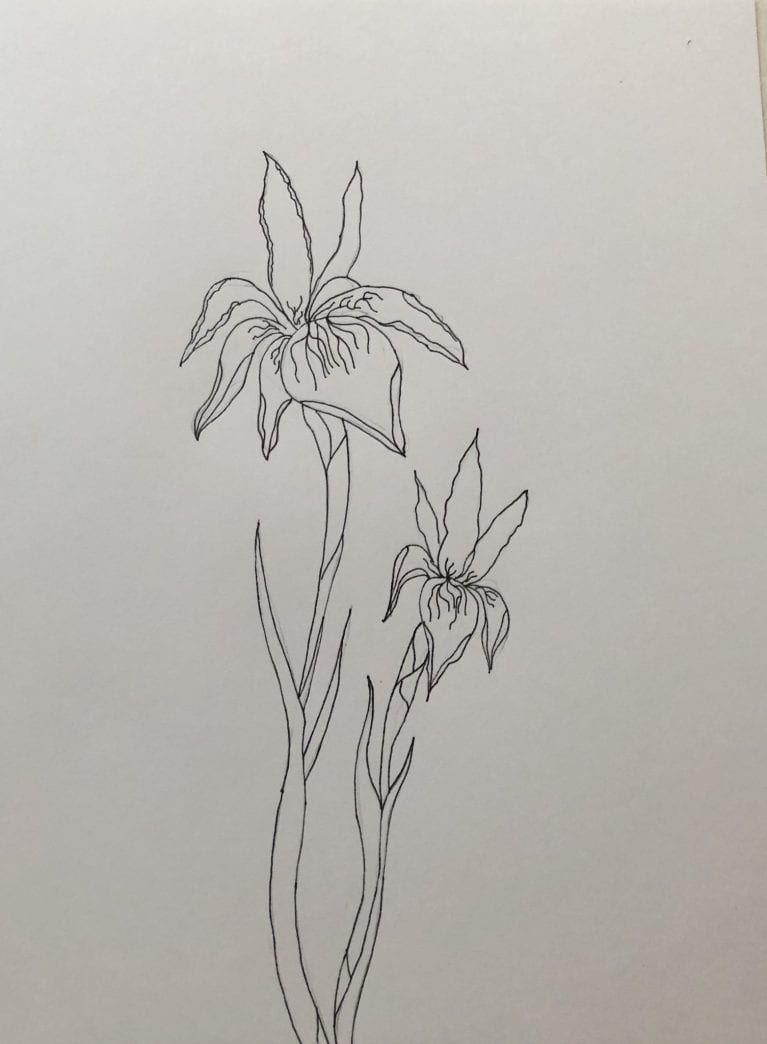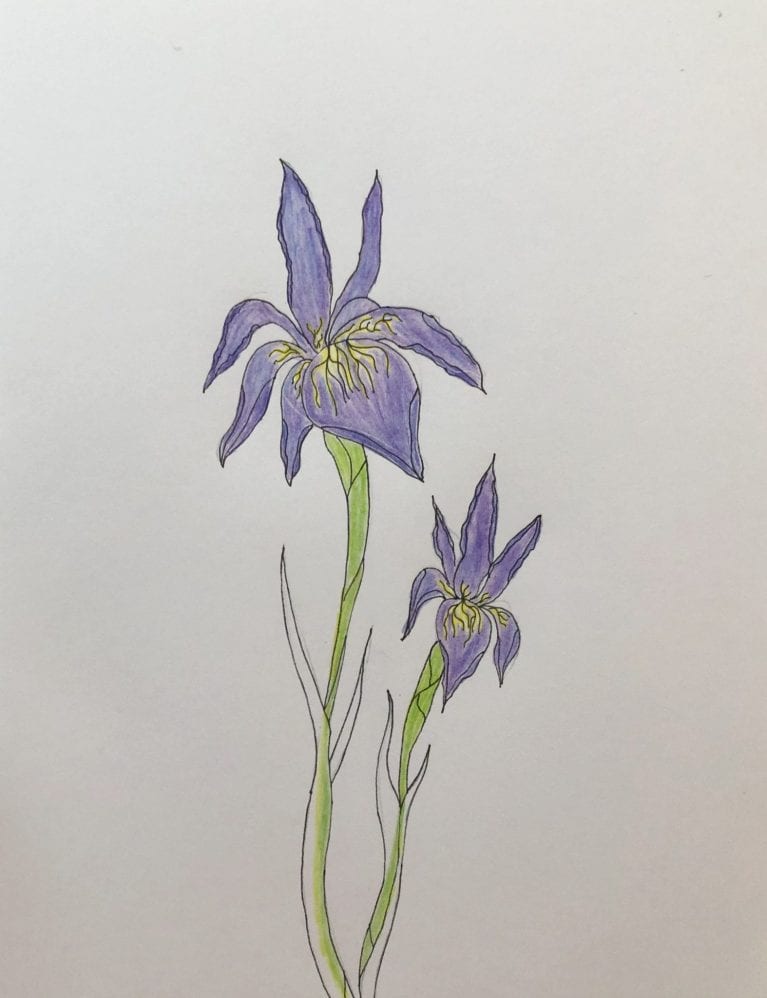 ________________________________________________________________________
Actividad artística O-riginal: Ilustración botánica inspirada por Lucile Parker
Realiza una ilustración botánica de tu flor favorita en la actividad artística o-riginal de esta semana, inspirándote en Lucile Parker.
Descargar Actividad
Lucile Parker nació en Sumrall, Misisipi y obtuvo una licenciatura en Bellas Artes en la Universidad del Sur de Misisipi y una Maestría en Bellas Artes en la Universidad de Alabama. Parker es conocida por sus pinturas botánicas, florales, paisajes y retratos.
Materiales
Lápiz, lapicera, lápices de colores.
Instrucciones
Paso 1: Mira la obra de arte de Lucile Parker, Lirios Blancos. ¿Qué notas sobre su arte? Parker es una artista botánica a la que le encanta pintar sus flores favoritas. ¿Cuál es tu flor favorita? ¡En esta pintura ella pinta lirios! Yo elegí dibujar un iris, ¡pero puedes elegir cualquier flor que te guste!
Paso 2: Parker dibuja sus pinturas de flores planificando dónde dibujará cada parte de la flor en la página. Usa un lápiz para dibujar la composición de tu obra de arte floral. Mira de cerca la obra de arte de Parker como referencia; observa las líneas y formas de los pétalos de las flores, las hojas y otras partes de la flor.
Paso 3: Usa un bolígrafo para trazar tu dibujo; esto hará que tu dibujo se destaque más. Traza las líneas de lápiz de la flor para que quede más definida.
Paso 4: ¡Usa lápices de colores para agregar color a tu ilustración botánica! Observa de cerca el arte de Parker. ¡Aunque un lirio es blanco, Parker usa blanco y gris para sombrear la flor y hacer que parezca realista! Utiliza colores oscuros para crear sombras y colores claros para crear áreas de resaltado en tu obra de arte.
Paso 5: ¡Bien hecho! Has completado la ilustración botánica inspirándote en Lucile Parker!
Vocabulario
Composición: es la disposición o colocación de elementos en una obra de arte.
Ilustración botánica: la representación pictórica precisa de plantas y rasgos de plantas con un propósito científico (Rix 2012)
VE MÁS DE LIRIOS BLANCOS DE LUCILE PARKER EN LA COLECCIÓN PERMANENTE DEL MUSEO OGDEN.
¡VISITA THE O BLOG FOR PARA MÁS RECURSOS!
¿PREGUNTAS? ENVÍA UN EMAIL A EDUCATION@OGDENMUEUSM.ORG
Translation by Agostina Coll.