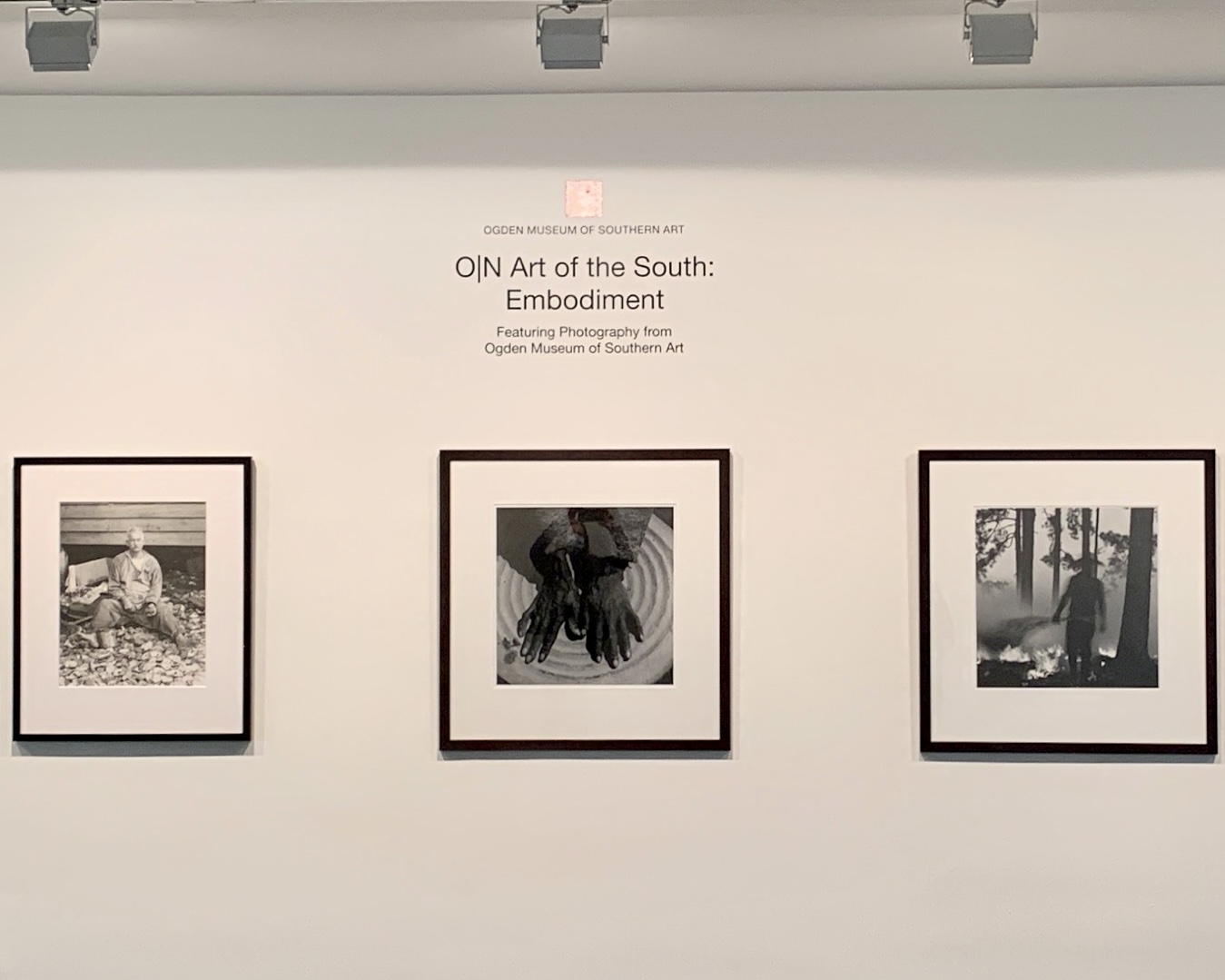 Created to provide meaningful opportunities for students to connect to Southern art and artists, O|N Art of the South is an annual collaboration between Isidore Newman School and Ogden Museum of Southern Art that presents works from the Museum's permanent collection in the Reynolds Ryan Art Gallery. After gallery explorations, students from all divisions are invited to create their own art inspired by the exhibition.
Here are some of the works from Ogden Museum's Permanent Collection that featured in this year's collaboration: 
Working hands, moving bodies, coming together, and falling apart. Our bodies can only be in one place in space and time, yet our minds travel backward and forward. No matter where our minds may end up, thinking about the past, projecting into the future, our bodies are always here, always present. There is nowhere a body can go except for the here and now.
When I look at these photographs, I can't help but to think about the groundedness of the body, the solidity, the potency of true presence. I see immense power in the way our bodies command our attention and dictate our relationship to the physical world. In this hyper-virtual culture, our bodies are becoming less and less emphasized, and our minds are becoming our dominant vehicle for interfacing with one another; whether it's through social media, email, texting or endless internet rabbit holes.
I also see clear reminders of how embodiment is an essential quality of being human. The way we hug when we greet each other, the way we isolate in a room, the way we gesture to express ourselves, or even the seemingly banal way we eat our food. All these photos speak to me about embodiment, about the nature of experience that drives the way we interact with each other, and the way we move in the world.
Body language is subtle at times, but I find it to be the most truthful way that we speak to one another. It's rooted so deeply in our psyche that most of the time we are unaware how bodies speak volumes. As I look at these images, I see this connection strongly, and I wonder, if we lose touch with our bodies and become immersed in the metaverse, will we fully comprehend what we have lost?
– Martin Benson, Visual Arts Chair and Upper School Visual Arts Teacher, Isidore Newman School