(NEW ORLEANS, LA) – Ogden Museum of Southern Art is pleased to announce that Deanna Rodriguez and Scott Cunningham have joined the Museum's Board of Trustees.
The Board of Trustees of Ogden Museum of Southern Art announced today the election of two new members, Deanna Rodriguez and Scott Cunningham. The election took place at the Annual Meeting in December at Ogden Museum in New Orleans.
"We are honored to welcome these dedicated leaders who are joining our Board at a special time," says William Pittman Andrews, Executive Director of Ogden Museum. "Deanna Rodriguez and Scott Cunningham bring a wealth of knowledge and experience along with a history of deep community engagement. Their passion for our unique mission and vision for growth will be very welcome as we approach our 20th anniversary and embark on a bold strategic plan to guide our future."
Ogden Museum's Board of Trustees includes 36 Trustees and is led by Chairperson,
Jessie Schott Haynes. Other officers in 2023 include Geoffrey P. Snodgrass, Vice Chairman, Cleophus Thomas, Jr., Treasurer and Justin Woods, Secretary.
Ogden Museum is home to the most significant collection of art of the American South in the world and will celebrate its 20th anniversary this year with the launch of the monumental, institution-wide exhibition, Knowing Who We Are, a broad and inclusive portrait of the South and its people which highlights the contributions of Black, Asian-American, Latin-American, women and LGBTQ+ artists.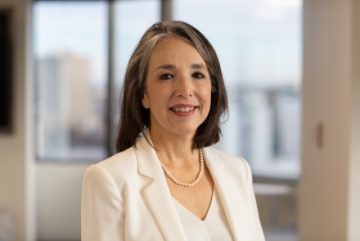 About Deanna Rodriguez
Deanna Rodriguez is president and chief executive officer of Entergy New Orleans, LLC, where she oversees the company's electric distribution system, safety, financial performance, customer service, resource planning, economic development, charitable contributions, employee development, and regulatory and governmental affairs.
Rodriguez, a 28-year veteran of Entergy, previously served as vice president of regulatory and public affairs at Entergy Texas, Inc. Prior to that, she was vice president of regulatory affairs for Entergy New Orleans, where she worked closely with the New Orleans City Council to launch the first Energy Smart program. The comprehensive energy efficiency plan was developed in collaboration with the New Orleans City Council and continues assisting customers today.
She also served as director of external affairs for Entergy Corporation, where she coordinated post-Hurricane Katrina funding efforts, which resulted in more than $200 million in community development block grant funding for Entergy's Louisiana, Mississippi and New Orleans operating companies.
From 1999 to 2003, as vice president of corporate contributions, Rodriguez oversaw the creation of the Entergy Charitable Foundation and the company's employee volunteer program, Community Connectors.
Rodriguez holds a master's degree in public affairs from the Lyndon B. Johnson School of Public Affairs at the University of Texas at Austin and a bachelor's degree in government from the University of Texas at Austin.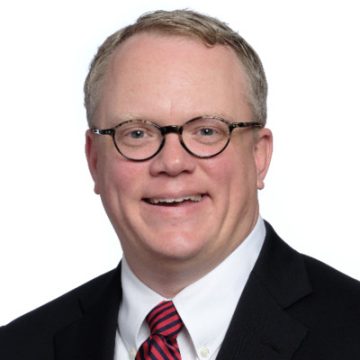 About Scott Cunningham
Scott Cunningham is a commercial credit and six-sigma trained banker with more than 20 years of experience in commercial and corporate lending, financial analysis, risk management, transformational change, and operational excellence. Scott is a middle market banker in Whitney Bank's New Orleans office, responsible for assisting companies in the Greater New Orleans area with their credit, cash management, and ancillary banking needs.
Prior to joining Whitney, Scott held a similar role at J.P. Morgan Chase. Before Chase, Scott led the underwriting, monitoring, and risk management of Capital One's corporate banking credit portfolio, consisting of over 50 customers with total commitments of $1.5 billion. Scott was originally recruited to Capital One to manage operational change and to facilitate process improvement efforts, in part stemming from Capital One's acquisition of Hibernia National Bank and subsequent acquisitions of North Fork Bank and Chevy Chase Bank.
In his early career, Scott was an analyst in a boutique investment bank in Greenwich, Connecticut, assisting on merger and acquisition advisory engagements for the firm's international and domestic clients. Additionally, he spent time as a management consultant based in Washington, D.C., advising Fortune 500 companies and government agencies in change management, process improvement and transformation solutions.