Ogden Museum of Southern Art is pleased to announce that its Board of Trustees has elected a new Board Chair, Jessie Schott Haynes, Managing Director of The Helis Foundation in New Orleans. Haynes, also an attorney, began her term on January 1, 2022. Additionally, Cleophus Thomas, an Anniston, AL attorney began his term as Treasurer at that time. They will join previously-installed Vice-Chair, Geoffrey Snodgrass, a New Orleans attorney and private investor, and Secretary, Justin Woods, Clerk of Court for the Louisiana Fourth Circuit Court of Appeals. 
Haynes steps into the role of Chair as Charles D. Urstadt, a New Orleans and New York-based real estate executive, completes two consecutive terms serving the Museum as Board Chair. Both Haynes and Urstadt have been valued members of the Board since 2016 and worked closely together in strategic planning and other initiatives over the last six years.
After fulfilling two terms as Board Chair, Urstadt has been named Chairman Emeritus by unanimous Board vote and will remain an active Trustee engaged in planning for renovation and expansion of the Museum. During his tenure, Urstadt led the Museum through spectacular challenges, including the global Covid pandemic and the aftermath of Hurricane Ida, and also through exciting opportunities, including the Museum's permanent addition of the historic Patrick F. Taylor Library designed by the 19th century architect, Henry Hobson Richardson.
"Charlie Urstadt was the perfect leader at the right time for the Museum," stated William Pittman Andrews, Executive Director, "just as I know Jessie Haynes will be going forward. They are both incredibly dedicated, insightful leaders, as well as passionate collectors, devoted to making the world of art accessible in our community and to creating a sustainable future for the Museum."
Andrews cited the pandemic as an unlikely time to plan for expansion and renovation, but that the Museum has been presented with opportunities decades in the making that will be cornerstones in planning to provide long-term vision and stability to the young institution, which will celebrate its twentieth anniversary in 2023.
With an eye toward the future, and to honor Urstadt's leadership as Board Chair, the Museum has established The Charles D. Urstadt Chairman Emeritus Acquisition Fund, which is the first designated artwork acquisition fund in the Museum's history. The Fund will be used to acquire selected works of art for the permanent collection, allowing for an ongoing and strategic expansion of the collection.
Director William Pittman Andrews commented, "We have been so fortunate to gain leadership whose greatest strengths matched our greatest needs. As we move into the third decade of Ogden Museum and it's unique educational mission, focusing on building a fund for acquisition is very rewarding." Andrews further commented on the past and present leadership, "they are both simply brilliant in making the best decisions for the Museum."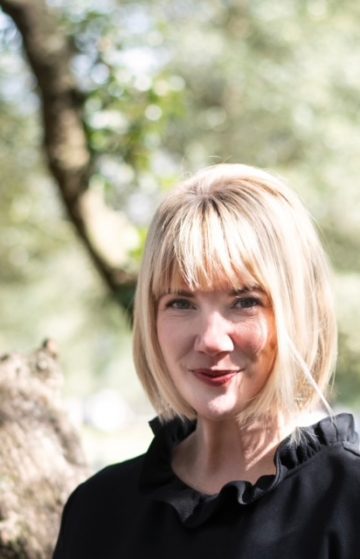 About Jessie Schott Haynes
Jessie Schott Haynes is the Managing Director of The Helis Foundation.  A seasoned philanthropy practitioner, she manages every aspect of the Foundation, both operationally and programmatically.  Under her direction, the Foundation presents nationally-regarded, accessible, culturally-relevant programming such as Art for All: The Helis Foundation Free Days; the Poydras Corridor Sculpture Exhibition presented by The Helis Foundation; and Unframed, the first multi-mural exhibition of large scale artwork in Downtown New Orleans.  In addition to its general fund, The Helis Foundation makes grants to sustain operations, to acquire significant art works for public view, and to present major  exhibitions at cultural institutions across Metropolitan New Orleans. Jessie received her B.A. from Newcomb College of Tulane University, majoring in English and Art History, and her J.D. from Loyola University College of Law.  After serving as a judicial law clerk, practicing law in the private sector, and directing programs on the staff of a nationally networked, statewide public policy organization, she joined The Helis Foundation in 2014.
In addition to her work through The Helis Foundation, Jessie currently serves on the Boards of the Preservation Resource Center, Arts New Orleans, and the Bureau of Governmental Research.
She received Gambit Weekly's "40 Under 40" honor in 2017, was a CityBusiness Women of the Year in 2017, one of New Orleans Magazine's "People to Watch" in 2015, and Adore Magazine's "Most Influential New Orleanians" in 2020.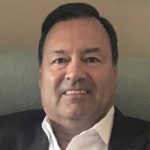 About Geoffrey Snodgrass
Geoffrey Snodgrass is a private investor. He is a graduate of Tulane University and Tulane University School of Law. His civic involvement is concentrated in the arts and education with participation in board governance and fundraising. He is a ruling elder at St Charles Avenue Presbyterian Church. He is married to Grace Holly Sharp. They have two sons and five grandchildren.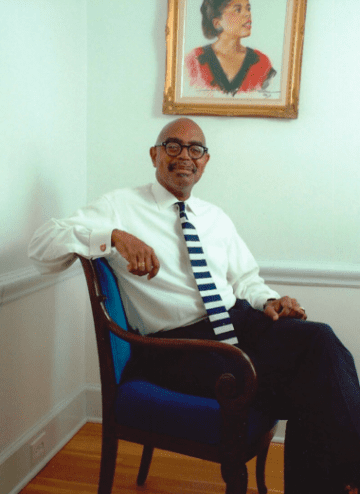 About Cleophus Thomas, Jr
Cleophus Thomas, Jr is a practicing lawyer. He served as the Distinguished Practitioner-in-Residence at the University of Alabama Law School for the Spring Term of 1996. He is a Fellow of both the Alabama Bar Foundation and is a Life Fellow of the American Bar Foundation. Thomas received his law degree from Harvard Law School in 1982, and served as law clerk to U.S. District Judge J. Foy Guin from 1982-83. Thomas has served on numerous corporate and civic boards. His past service includes membership on the boards of AmSouth Bancorporation and AmSouth Bank Board; Protective Industrial Investment Company (which offered a variable annuity/mutual fund product of Protective Life which was managed by Goldman and Sachs Asset Management); the Birmingham Museum of Art; Alabama Humanities Foundation; Alabama School of Fine Arts.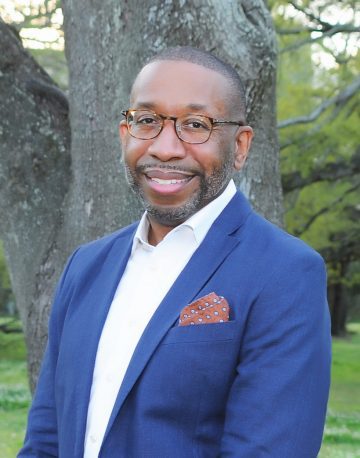 About Justin I. Woods
Justin I. Woods is the appointed Clerk of Court for the Louisiana Court of Appeal – Fourth Circuit. He received his undergraduate and law degree from Loyola University of New Orleans in 1989 and 1996, respectively. Prior to his appointment as Clerk of Court, Mr. Woods was a practicing attorney in New Orleans representing both public and private clients in various litigation matters throughout his years of practice.
Mr. Woods is a member of the National, American, Louisiana and New Orleans bar associations. He is a fellow of the American and Louisiana bar foundations. He is a member of Greater New Orleans Louis A. Martinet Legal Society. He is currently a board member and past Board President of the Greater New Orleans Fair Housing Action. He is a past board member of the New Orleans Bar Association, a past board member and Chair of the Pro Bono Project and a past board member and President of CASA of New Orleans.
About the Charles D. Urstadt Chairman Emeritus Acquisition Fund
To learn more about the Charles D. Urstadt Chairman Emeritus Acquisition Fund or make a contribution, please contact Claire Wilkinson, Director of Development, at development@ogdenmuseum.org or 504.539.9616.