O What a Night! 2019, chaired by Mathilde & Richard Currence and Michelle and Lamar Villere, was a stunning success! Thank you to all who came out to honor Opus Award recipients, William S. Arnett and Lonnie Holley, and to support the Ogden Museum of Southern Art. Here are a few highlights from this year's Gala!
Patron Party
The O What a Night! festivities started on Thursday, October 17 at the Gala's Patron Party. Guests had the opportunity to preview the Gala's live auction items at the beautiful home of Roger H. Ogden and Ken Barnes.
Gala Cocktail Hour & Silent Auction
The O What a Night! Gala began at 6 p.m. on October 19 with a cocktail hour in the historic Patrick F. Taylor Library.
Guests enjoyed passed hors d'oeurvres provided by Chefs Kristen Essig and Michael Stoltzfus of Coquette and Thalia.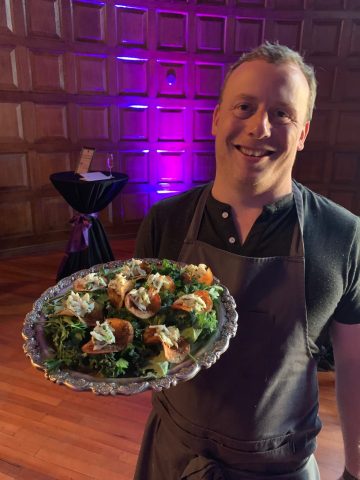 Coquette offers contemporary Southern cuisine, with an emphasis on locally sourced product and international inspiration. Coquette was opened by Michael in 2008 and Kristen joined him in 2016. Thalia, Coquette's sister restaurant, is a casual, anytime restaurant with a modern approach to regional comfort food.
Michael Stoltzfus opened Coquette in 2008 in a gorgeous two-story Garden District building. Stoltzfus looks at Coquette as a culinary playground where he thrives on designing personalized tastings menus for guests and creating a menu that changes daily. Kristen Essig made New Orleans her home seventeen years ago, kicking off her Crescent City culinary career with Chef Emeril Lagasse at Emeril's, followed by a four-year turn with Chef and mentor Anne Kearney at the famed New Orleans Restaurant, Peristyle. Kristen proudly joined the Coquette family in the fall of 2016 as a co-chef and partner, Michael.
Guests were also able to peruse works up for bid in the O What A Night! silent auction sponsored by Neal Auction Company during the Gala's cocktail hour.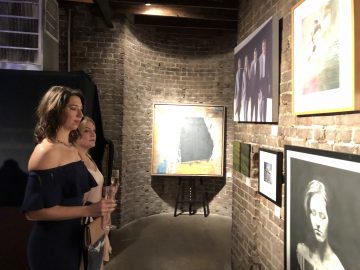 Neal Auction Company is New Orleans' oldest and most respected auction house. Since its inception in 1984, Neal Auction Company has continually set record prices for paintings, watercolors, furniture, art pottery, porcelain, prints, silver and decorative arts and is widely considered the country's foremost auctioneer of Southern regional material.
Gala Dinner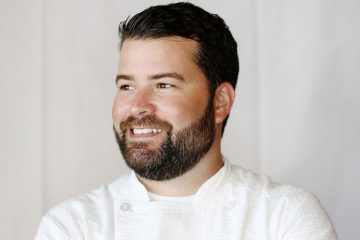 Dinner at the O What A Night! 2019 Gala was provided by Justin and Mia Devillier of La Petite Grocery and Justine.
La Petite Grocery's name pays homage to the history of the building that houses our restaurant. La Petite Grocery aspires to provide the neighborhood with exotic teas, locally roasted coffee and fresh produce, just as it did 100 years earlier. In doing so, the restaurant provides a dining experience that evokes nostalgia of old New Orleans.
Justine is a brasserie in New Orleans' historic French Quarter. True to the heart of French brasserie culture, the bustling, multi-roomed restaurant offers a versatile space to be enjoyed by all, whether it's for a weekday lunch, afternoon glass of wine, or celebratory dinner. 
Chef Justin Devillier joined the team at La Petite Grocery as a line cook, housed in a century-old building with a storied history, and was promoted to sous chef after one year. Following Hurricane Katrina, he helped rebuild the restaurant's infrastructure, and in 2007 was promoted to executive chef. A short three years later, Devillier and his wife, Mia, took over majority ownership in 2010.
Presentation of the Opus Awards
Executive Director, William Pittman Andrews and Chairman of the Board, Charles Urstadt honored the founder of the Souls Grown Deep Foundation, William S. Arnett, and American artist Lonnie Holley, with Opus Awards.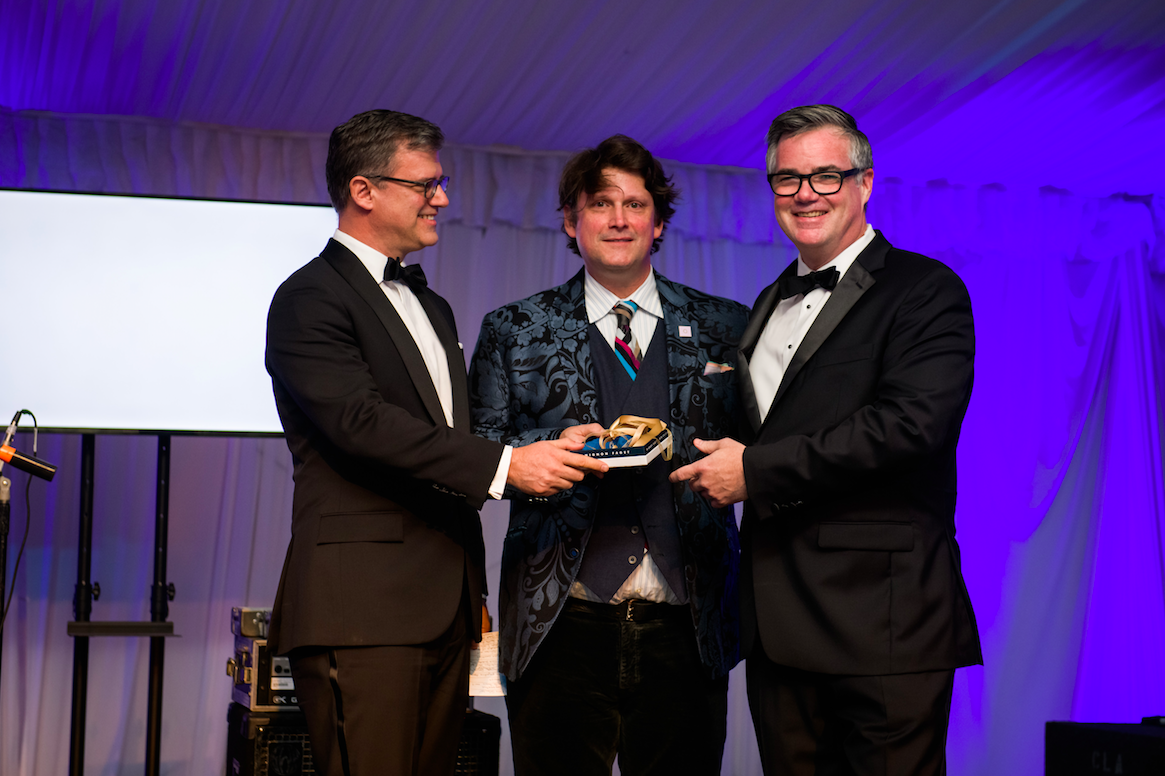 William S. Arnett is a pioneering scholar, collector and philanthropist credited with initiating the movement to recognize the achievements of African American artists from the South and their influence on the history of American culture. Unfortunately, William was unable to accept his award and on his behalf his sons, Matt and Paul Arnett, graciously represented him.
Lonnie Holley has devoted his adult life to the practice of improvisational creativity across many media, from visual art, to music and, most recently, film. Paste magazine has named Holley as one of the ten most important artists who crossover between the visual arts and music.
O What a Night! Live Auction 
The 2019 O What A Night! Live Auction was lead by Christy Williams Coombs and featured lots from talented Southern artists such as Dusti Bongé, Aron Belka, Horton Humble, Skylar Fein and more.
Christy Williams Coombs is an auctioneer and Vice President of Sotheby's New York location. Sotheby's has been uniting collectors with world-class works of art since 1744. Sotheby's has been privileged to work with a host of the world's great museums and remain steadfastly committed to the growth and success of museum collections. 
O What a Night! Entertainment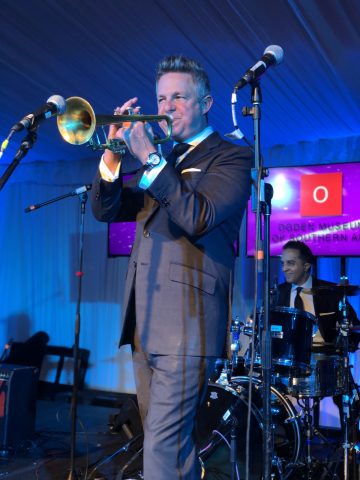 Jeremy Davenport kicked off the O What A Night! Gala dinner with an exciting performance! Jeremy is a vital part of the New Orleans music scene. With his original lyrics and music, Jeremy infuses his unique style and mood of storytelling creating not only a modern edge, but also the distinct feeling of a lifestyle reminiscent of a time when Jazz was at its peak of popularity. He is known for his vocal and trumpet playing skills, as well as being a born entertainer. Davenport's showing has tempted performers such as Sting, Paul McCartney, Harry Connick, Jr. and Diana Krall.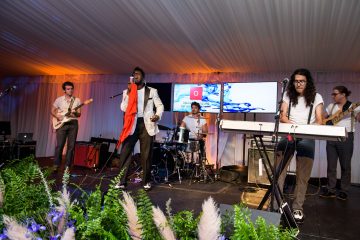 Following the Gala's live auction, Patrick and the Swayzees did not disappoint with their performance to close out the night. From surf rock to doo wop, rockabilly to beach music, Patrick & The Swayzees have created a current, yet still wholly nostalgic blend of early rock 'n' roll sounds that bring crowds to their feet from opening to encore. Their sets include original songs and instrumentals as well as a mix of well-known, crowd favorite cover tunes, so there's something for everyone.
Gala Décor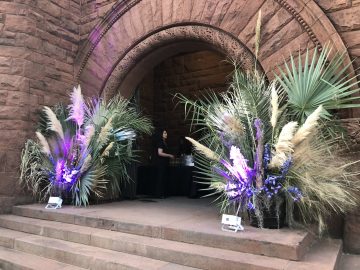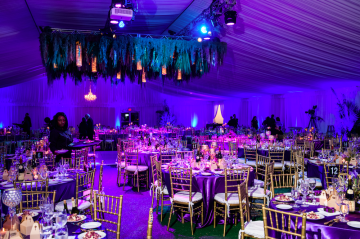 The beautiful chandelier and floral decorations at the gala were created by the talented florists at Thibodeaux's Floral Studio. Thibodeaux's Floral Studio is a family-owned business nestled under the oak tree lined street of Carrollton Avenue. Through generations of experience they are able to create elegant yet design forward florals for any event.
We'd also like to thank ELEMENT Rental for providing the Gala tent and flooring.
2019 Chairmen
We want to give a special thanks to our amazing Chairmen, Mathilde and Richard Currence and Michelle and Lamar Villere, for all the hard work they put into making the O What a Night! 2019 Gala such a wonderful success!
Save the Date for O What a Night! 2020!
Save the Date! O What a Night! 2020 will take place on October 17, 2020 and we can't wait to Celebrate the South again with you!
/// Photos at the O What A Night! Patron Party and Gala were taken by Scott Meyers.