Get a glimpse into the personal art collection of Ogden Museum Manager of Development Initiatives, Claire Wilkinson! This is the fifth post in a fun Saturday series looking at the art collections belonging to Ogden Museum staff.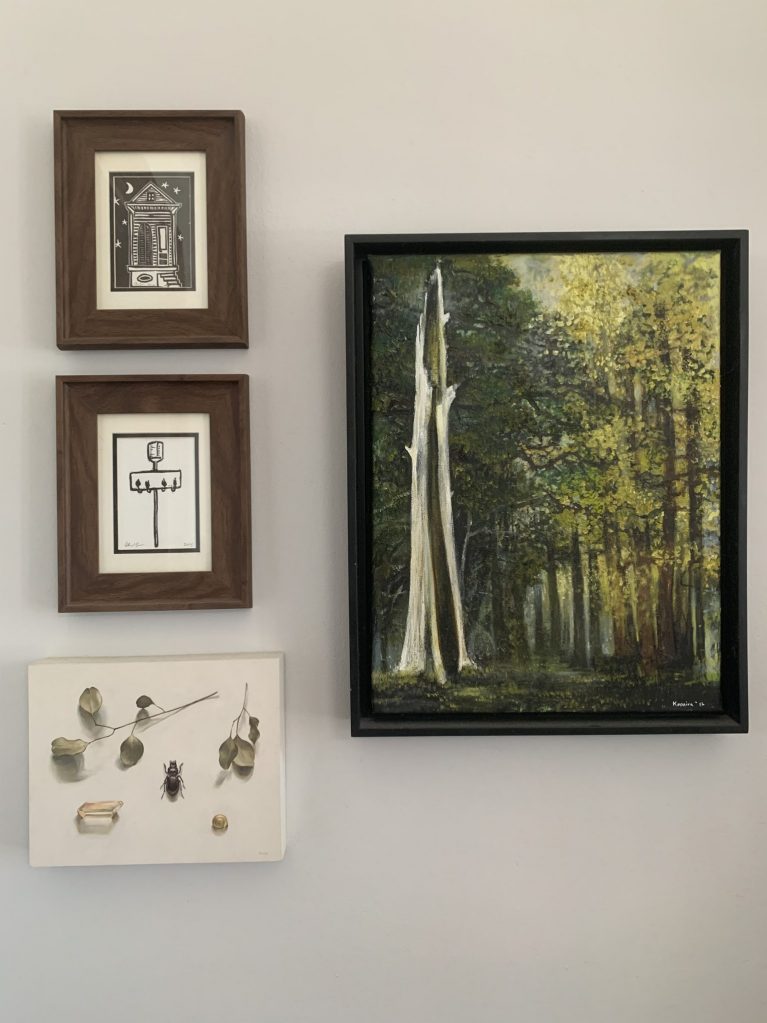 Through event auctions, art markets and Museum Store pop-ups, I have been introduced to some incredible work by local and regional artists. The piece pictured by Sharon Kopriva, titled Ghost Tree (painting on right), was one that particularly struck me in our Magnolia Ball auction a few years ago. If you have ever seen a "ghost tree" in real life, they are truly beautiful and mysterious. They typically call attention to themselves being totally white and seemingly stripped of life in a forest of green. There's a great one across the lake at Fontainebleau State Park that I highly recommend checking out. Once you enter the park, its along the road towards the lake. You can't miss it. Kopriva's fascination with nature is one that I think many can relate to, including myself. In the piece, she creates a three dimensional effect, really drawing the viewer into the environment that she has depicted. Not to mention, Sharon Kopriva is simply a lovely human being.
Another artist satisfying my fascination with aspects of nature is Ida Floreak (bottom left). Her oil paintings of found natural objects are arranged in an organized manner that would never be found in nature. These arrangements, paired with her incredible detail, often highlight the overlooked. The collection of these pieces of nature reminded me of being a child and bringing home interesting bits of life you find on the playground or in the yard. Somehow, I've lost that attention over time and Floreak's work reminds me to stop and appreciate the smaller things and how they help make up the world around us.
The last two pieces pictured here are by Christopher Kirsch of Bare Bones Studio (top left, and the piece just below). I first came across his work at the Ogden Museum's Art of Giving event and had to buy some for friends as Christmas gifts, though a few never left my house. I'm a sucker for things that remind me of home and Kirsch's prints capture life in New Orleans so well. I highly recommend checking out his website for some great Southern Louisiana treasures.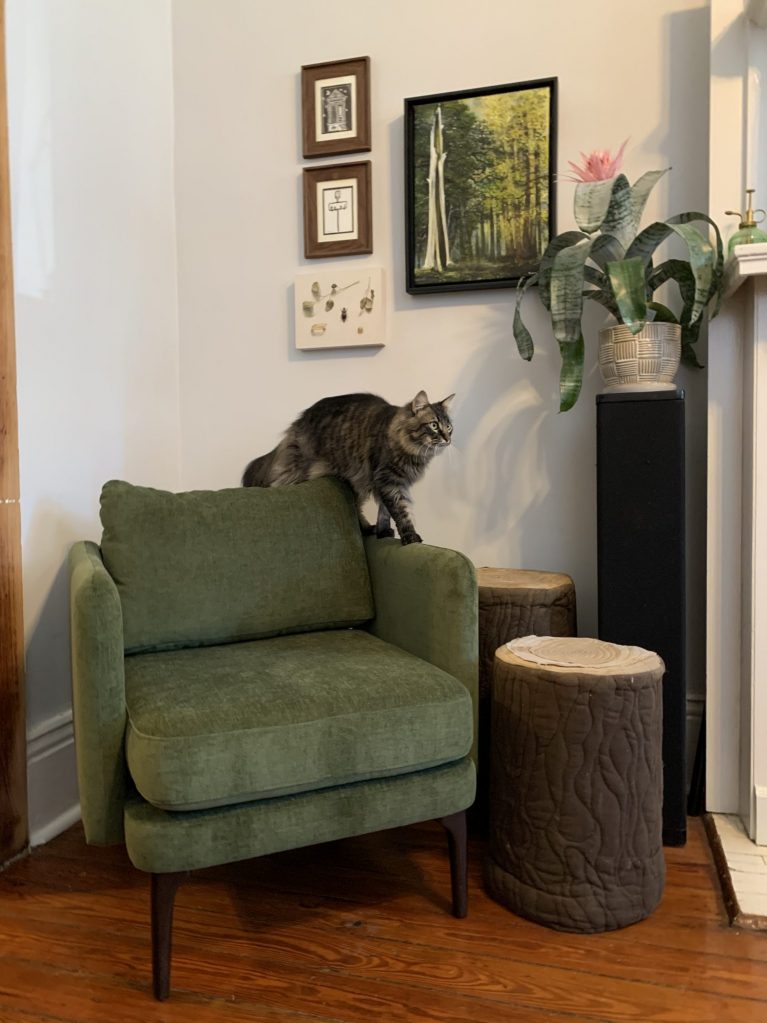 Sharon Kopriva, Ghost Tree, 2016, Oil/mixed media, 18 x 14″
Ida Floreak, Eucalyptus and Beetle, 2016, Oil on wood, 8 x 10″
Christopher Kirsch, Relief prints, 5 x 3″