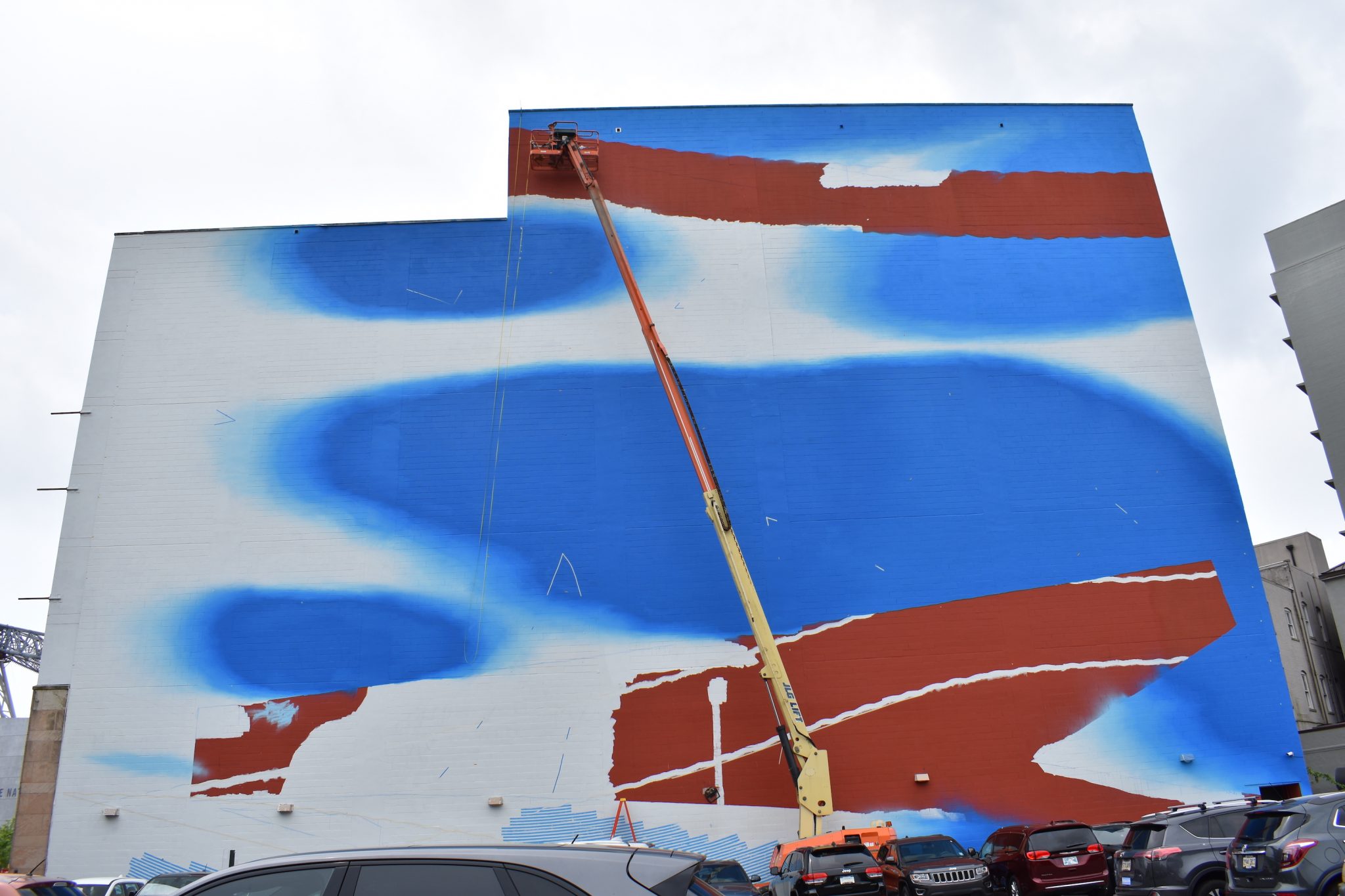 The Ogden Museum of Southern Art is excited to announce that we have partnered with local artist MOMO as part of Unframed presented by The Helis Foundation, a project by the Arts Council New Orleans. Five local and international artists' murals will transform downtown New Orleans in the spring of 2019 with all five murals to be unveiled with a series of community events on Saturday, June 1. The Ogden Museum is excited to be  one five locations for the new murals in downtown New Orleans.
The stunning mural on the side of the Ogden Museum was done by MOMO, an American artist working in public spaces with homemade tools.  His current interests lie with an evolving range of adapted masonry techniques to draft, design and organize wall murals. MOMO has been commissioned for murals by the New York City DOT, the John Hancock Tower in Boston, the Millennium Iconoclast Museum of Art in Brussels, The Contemporary Art Museum in Oaxaca Mexico, Art Production Fund NY, Facebook, Pepsi, NFL, World Trade Center, and The European Capital of Culture, all while living and keeping a studio in New Orleans.
Check out the gallery below to see more of MOMO's mural process and join us for the official unveiling of his mural and more from the Unframed project on Saturday, June 1!