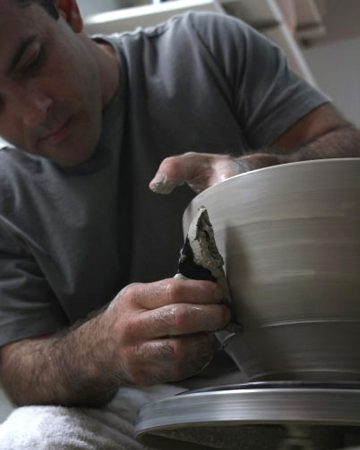 Now on view at the Ogden Museum through December 8 is the Ogden Museum Center for Southern Craft & Design's 12th annual invitational exhibition, Art of the Cup.
Art of the Cup was created in 2008 by Jan Kats, Director Emeritus for the Center of Southern Craft & Design. Prominently installed among the main galleries of the Ogden Museum of Southern Art, the exhibition features cups and teapots by world-class Southern ceramicists, which are also available for purchase.
Let's meet Ray Morales, one of the artists in this year's Art of the Cup!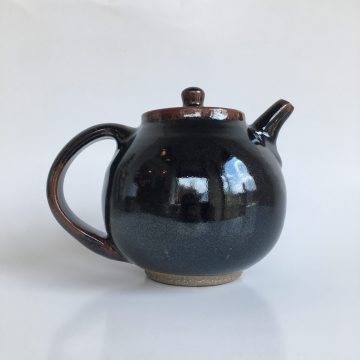 What inspired you to be a ceramicist? Are you self taught?
I registered for a ceramics class during my first year in college, just to try it and got hooked. I took several classes and finally decided to change my major to ceramics. I earned my B.F.A. at the University of Central Florida and my M.F.A. at the University of Miami.
Are there any specific techniques used when creating your work?
Most of my pottery is wheel thrown with either stoneware or porcelain. Other than the design of my work, I focus a lot on glaze chemistry and firing. 
What inspired the form/colors/patterns in your work displayed in Art of the Cup?
My forms are considerate to how they will be held, used and displayed. I'm interested in familiar designs that have refined relationships between form and glazes. I am very careful to consider these relationships from the start and often begin by thinking of how the glaze will complement and be highlighted by the form.
What is the meaning behind the name of your work?
There is no concept behind my titles; they are descriptive of the form.
Is this your first time exhibiting in the Ogden Museum of Southern Art? If so, how does it feel to see your work on display? If not, what does exhibiting in the Ogden Museum of Southern Art mean to you as a Southern artist?
I've had the privilege of being invited to this exhibition for several years now, and it's one that I always look forward to. I believe the exhibition elevates my status as a ceramicist and I am proud to represent my region. 
Does your work reflect any outside influences in your life? 
I'm sure it does, but I honestly can't say I know exactly what those are. I know that I am interested in various cultures and in the ways/rituals food and drink is integrated within those cultures. I always consider this as something essential to the human spirit and is, in many ways, how we celebrate each other and life.
Do you work/explore in any other mediums besides ceramics? If so, how does it influence your ceramics techniques?
I draw a lot, for different reasons, but use this medium to invent, plan and refine the pottery I make.
Are you displaying work anywhere else? If so, where can your work be found? 
I apply to several shows a year all over the U.S. As of this season, my work has been accepted to The Almighty Cup at the Gandee Galley in Fabius New York. Other applications are pending and will apply to other exhibitions as dates near. I also keep an active Etsy shop, which allows people from all over the world to have access to my work.