Español abajo
Create a tissue paper collage inspired by Marita Gootee's photography.
Download Activity
Marita Gootee is a Professor of Art at Mississippi State University. She received a MFA from Indiana State University in 1985 and a BA from the College of Mount Saint Joseph on the Ohio in 1981. She has been selected for 5 times for the Mississippi Invitational at the Mississippi Museum of Art that showcases the state's most significant contemporary artists which is more than any other artist in the state. She grew up in Jasper Indiana as a middle child in a large family. She often feels like Atlas but knows laughter is best way to deal with life.
Supplies
Tissue Paper, Glue, Scissors, Cardstock
Instructions  
Step 1: Look at Marita Gootee's artwork, Wings. What do you notice about the artwork? What is the subject of the photograph? If you could touch the pink part of the photograph how do you think it would feel? What do the pink shapes look like to you?
Step 2: Abstract art often incorporates line, shape and color to create an image. What colors and shapes will you use in your collage? Will your shapes be organic or geometric? The subjects in Gootee's photograph are pink organic shapes.
Step 3: Use scissors or your hands to cut or rip shapes from the tissue paper.
Step 4: Think about the composition of your collage. How will you arrange your shapes on your background? Take some time to try different arrangements. Try creating depth by layering shapes on top of one another. Does layering change the color created by the tissue paper?
Step 5: Once you have decided on a composition use glue to glue your shapes in place.
Step 6: Great job! You've created an abstract collage! Show your friends and family your amazing creation.
Vocabulary
Subject – the main focus or idea represented an artwork
Photograph – an artwork made by light falling on a light-sensitive surface, either photographic film or another device
Collage – artwork made of cut or torn fabric or paper and glue
Abstract – artwork that incorporates line, shape and color to create an image
Composition – the arrangement of elements within an artwork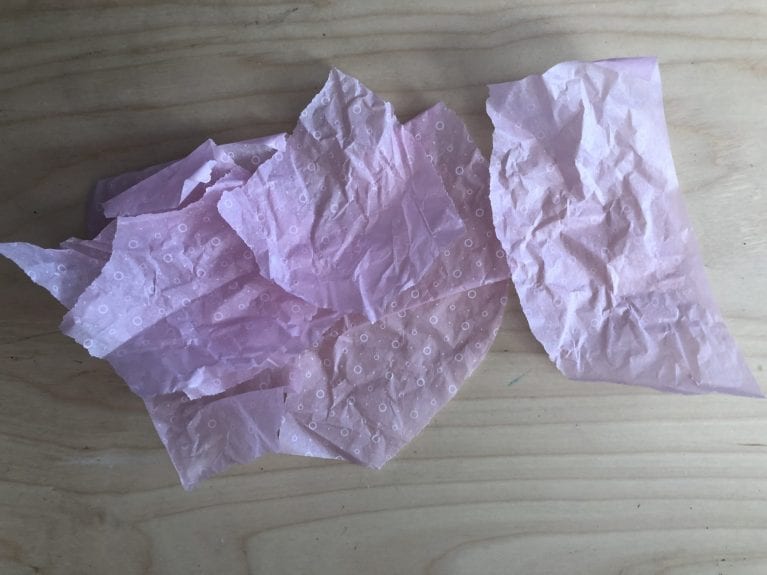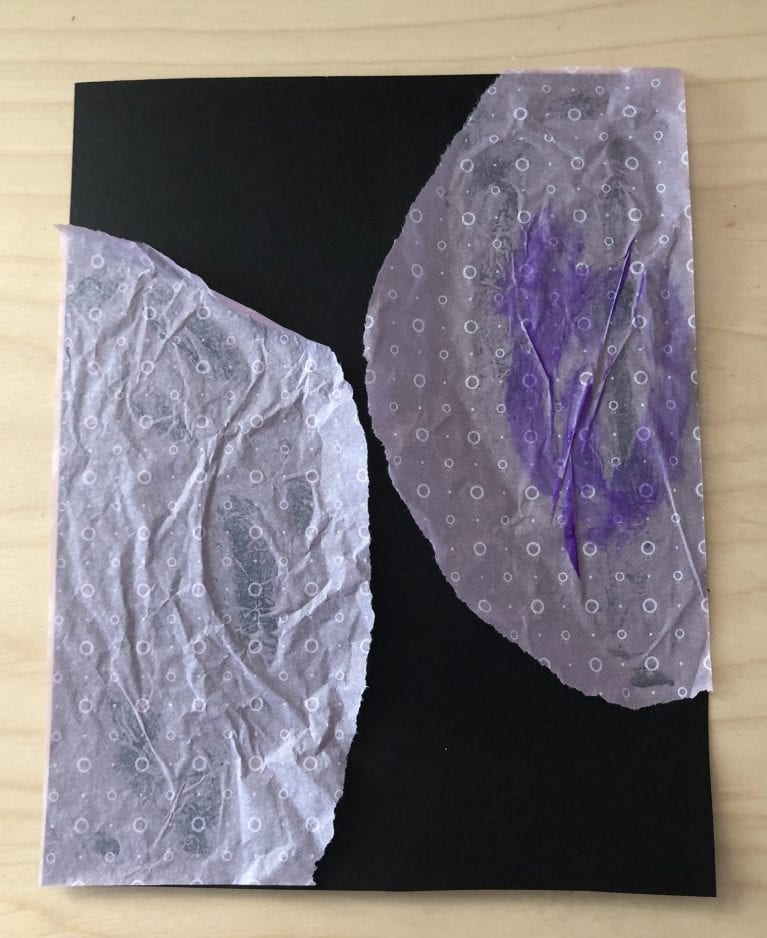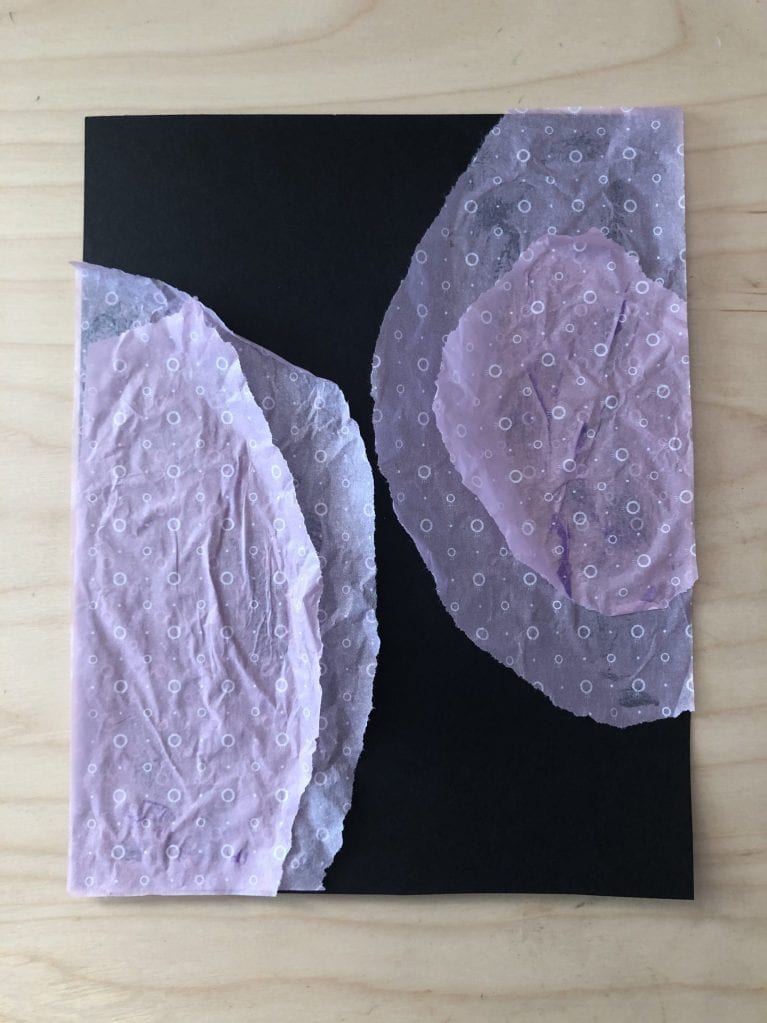 SEE MARITA GOOTEE'S WINGS IN PHOTONOLA: CURRENTS 2020, HIGHLIGHTING THE WORK OF NEW ORLEANS PHOTO ALLIANCE MEMBERS AT THE OGDEN MUSEUM.
CHECK OUT THE O BLOG FOR MORE RESOURCES!
QUESTIONS? EMAIL EDUCATION@OGDENMUSEUM.ORG.
______________________________________
Actividades artísticas O-riginales: Collage abstracto con papel seda Inspirado por Marita Gootee
Crea un collage con papel seda, inspirándote en la fotografía de Marita Gootee.
Marita Gootee es profesora de arte en la Universidad Estatal de Misisipi. En 1981, recibió su licenciatura en el College of Mount Saint Joseph en Ohio y en 1985, obtuvo su maestría en bellas artes en la Universidad Estatal de Indiana. Ha sido seleccionada cinco veces (más que cualquier otro artista del estado) para participar en la exposición Mississippi Invitational del Museo de Arte de Misisipi, en la que participan los artistas contemporáneos más importantes del estado. Creció en Jasper, Indiana y es la hija del medio en una familia numerosa. A menudo se siente como Atlas, pero sabe que la risa es la mejor manera de lidiar con la vida.
Materiales
Papel seda, pegamento, tijeras, cartulina.
Instrucciones
Paso 1: Observa la obra de arte de Marita Gootee, Alas. ¿Qué notas sobre la obra de arte? ¿Cuál es el tema de la fotografía? Si pudieras tocar la parte rosa de la fotografía, ¿cómo crees que se sentiría? ¿A qué se parecen las formas rosadas?
Paso 2: El arte abstracto a menudo incorpora líneas, formas y colores para crear una imagen. ¿Qué colores y formas usarás en tu collage? ¿Tus formas serán orgánicas o geométricas? El tema de la fotografía de Gootee son las formas orgánicas rosas.
Paso 3: Utiliza tijeras o tus manos para cortar o rasgar formas del papel seda.
Paso 4: Piensa en la composición de tu collage. ¿Cómo organizarás tus formas en el fondo? Tómate tu tiempo para probar diferentes disposiciones. Intenta crear profundidad colocando capas de formas una encima de la otra. ¿Las capas cambian el color creado por el papel seda?
Paso 5: Una vez que te hayas decidido por una composición, usa pegamento para pegar tus formas en su lugar.
Paso 6: ¡Buen trabajo! ¡Has creado un collage abstracto! Muestrale a tus amigos y familiares tu increíble creación.
Vocabulario
Tema: el enfoque o idea principal representada en una obra de arte.
Fotografía: una obra de arte hecha por la luz que cae sobre una superficie sensible a la luz, ya sea una película fotográfica u otro dispositivo.
Collage: una técnica que utiliza papel o tela cortada o rasgada y pegamento.
Abstracto: una obra de arte que se compone de formas y colores.
Composición: es la disposición o colocación de elementos visuales en una obra de arte.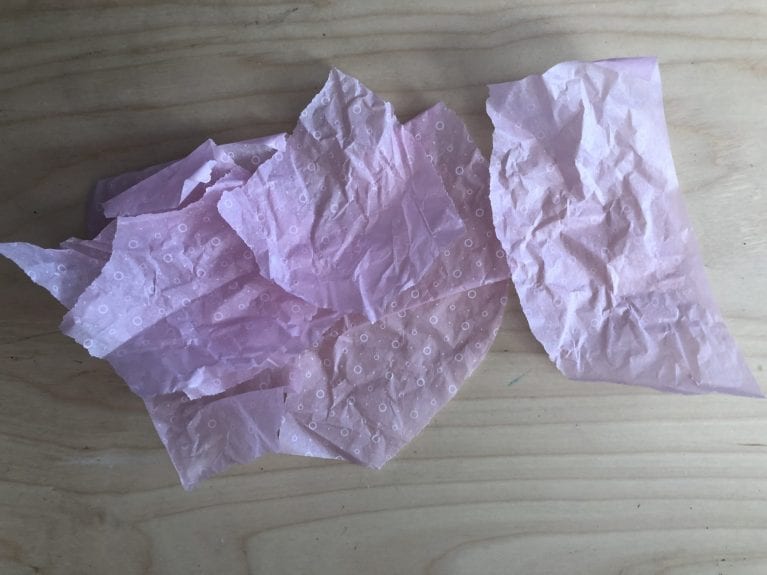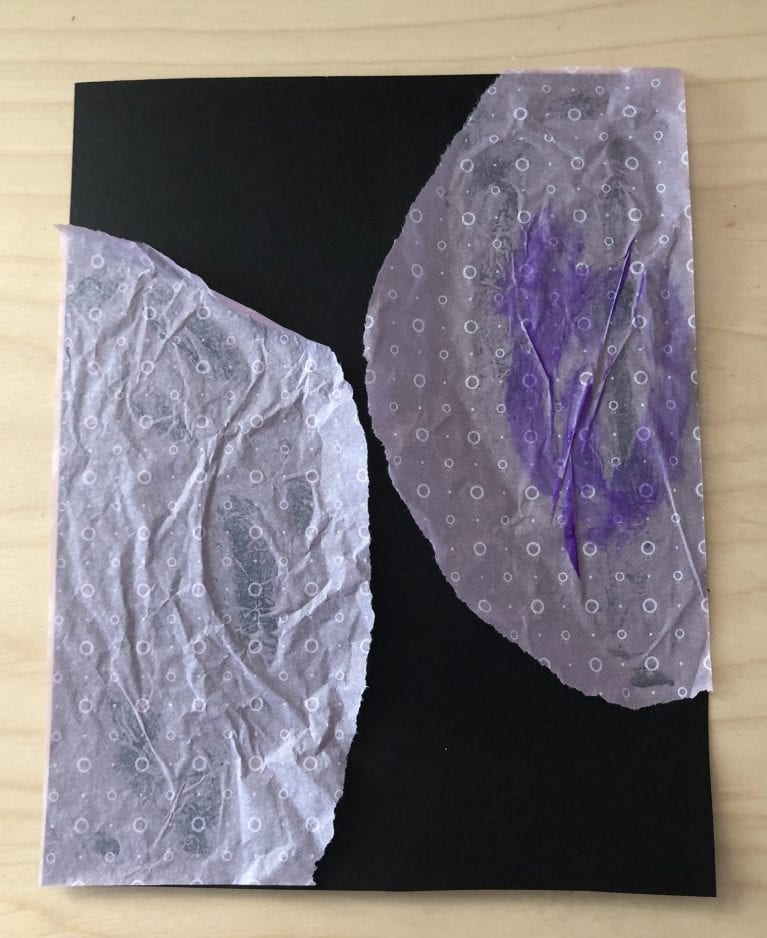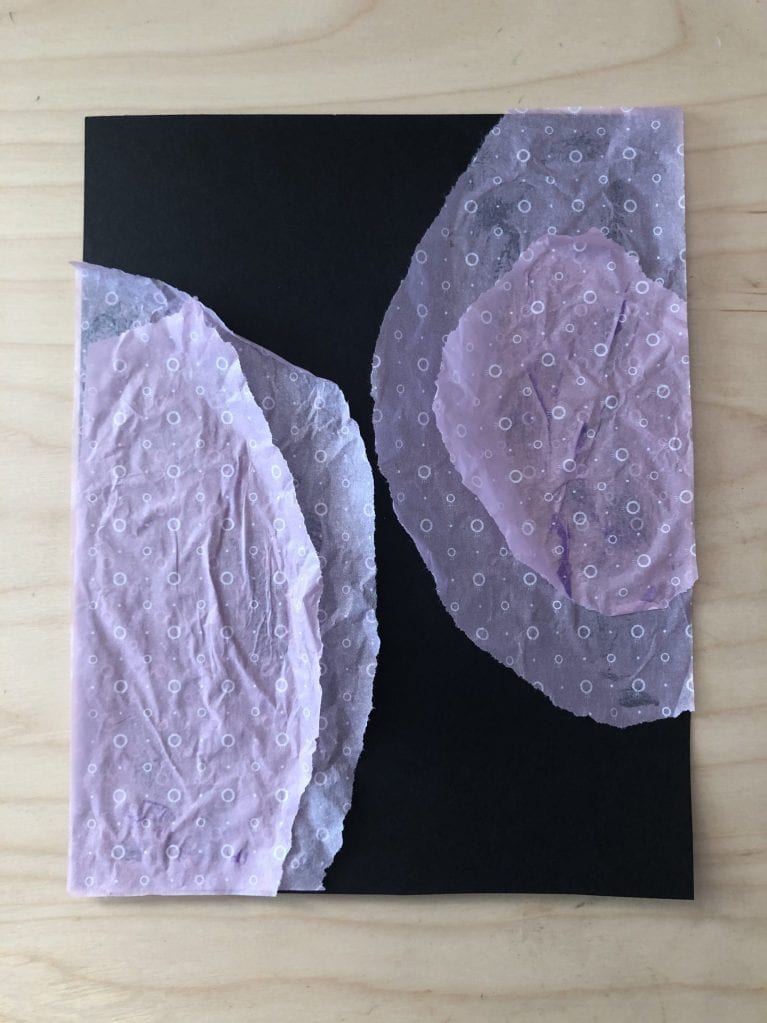 VÉ MÁS DE ALAS DE MARITA GOOTEE EN PHOTONOLA: A CTUALIDAD 2020, QUE DESTACA EL TRABAJO DE LOS MIEMBROS DE LA UNIÓN DE FOTÓGRAFOS DE NUEVA ORLEANS EN EL MUSEO OGDEN.
¡VISITA THE O BLOG PARA MÁS RECURSOS!
¿PREGUNTAS? ENVÍA UN EMAIL A EDUCATION@OGDENMUSEUM.ORG​.
Translation by Agostina Coll