We have posted numerous art activities for your child to express themselves creatively. Now, Ogden Museum Educator and Docent Coordinator, Sara Echaniz, shares how you can have a conversation with your child about their works of art.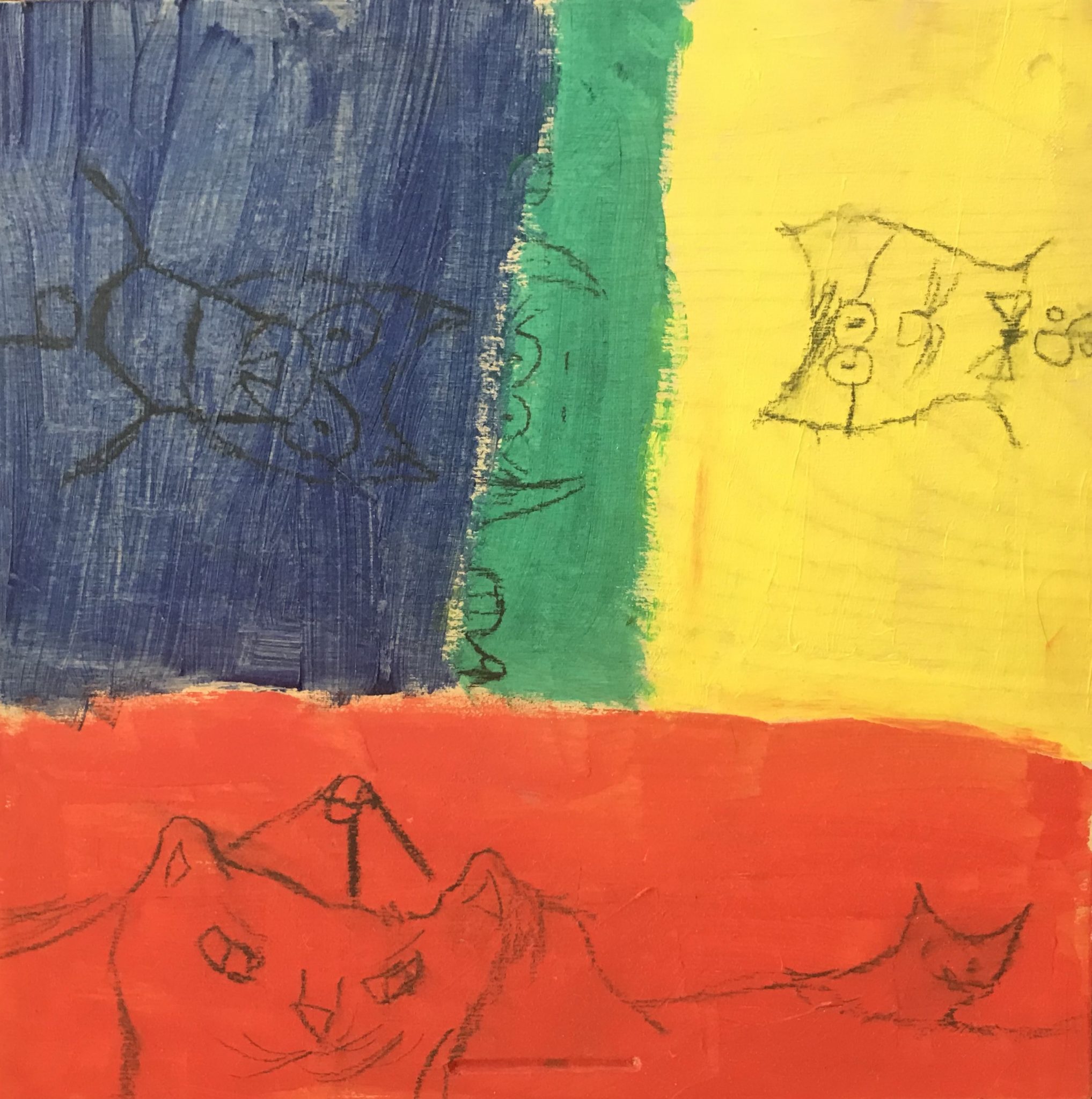 During the school year, I lead many tours for people of all ages. I miss sharing the Ogden Museum's exhibitions with our visitors. Today, I would like to talk about looking at the art that is being created at home. This will help you look at your children's artwork with fresh eyes and facilitate a dialogue with your children about their creative process.
Here are some tips on looking at your child's artwork. These are a series of questions similar to what our Ogden Museum Docents use during our group visits. Open-ended questions can get you and your kids talking about their art and ideas and also encourage them to continue creating.
Open-ended questions to ask your children:
1. What is going on in this artwork? It may not be obvious what the child has created, so it's best to have them explain it to you rather than making a wrong guess.
2. Tell me more about how you came up with this idea. Or, be more specific like, tell me about the colors you used.
3. Compare and contrast two of their artworks. Perhaps use works made on different days or works made with different materials.
4. Keep your comments positive and grounded in the image that the child has made. Think about what you as the viewer actually sees in the artwork.
Examples:
I'm really interested in how you made this.
I love how you… (used the whole page, used one color, used all the colors, etc.).
I thought this might be an animal because I see these 4 lines that look like legs.
5. What else can we make, what other ideas do you have?
Once the art has been created, I encourage you to display it! Perhaps you can create a small gallery space for the artwork, either inside or perhaps on the front windows of your house so that the gallery can be open to the public.
We hope your children have been busy creating art during our time at home. If they haven't had the chance to create works inspired by the art of the American South, visit Ogden Museum Online to find a plethora of art projects that use commonly available materials.
Contributed by Sara Echainz, Education and Docent Coordinator