Español abajo
Create a line drawing of your favorite memory without taking the pencil off of the paper. 
Download Activity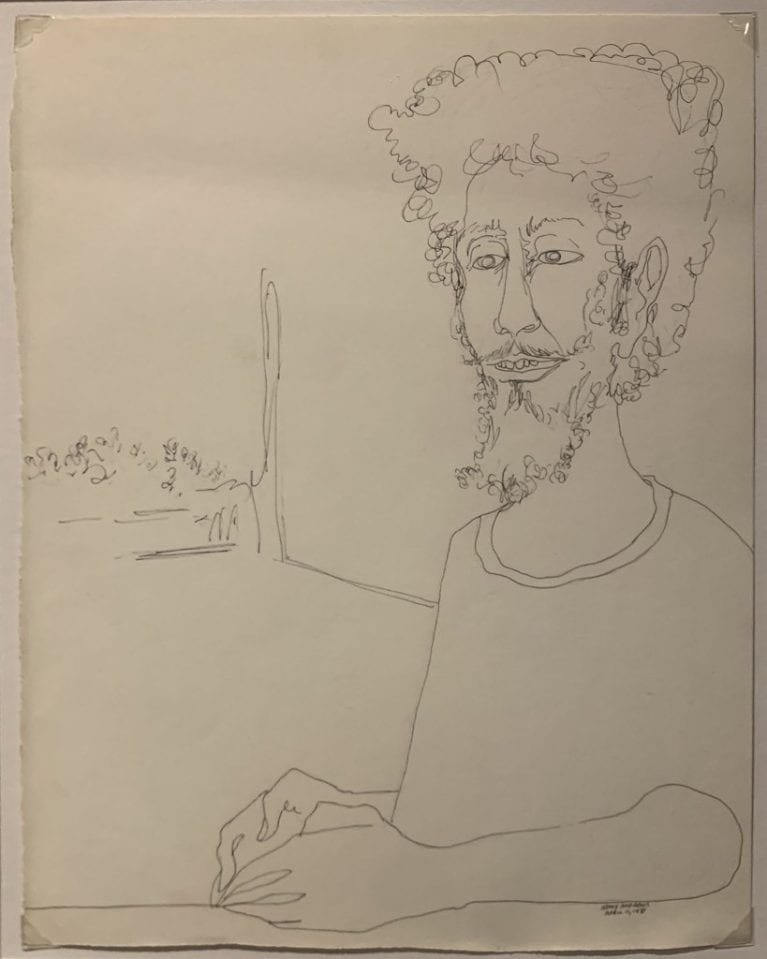 Benny Andrews was born in 1930 to a multi-cultural family (Cherokee-Scottish-African American) in rural Plainview, Georgia. After becoming the first member of his family to graduate from high school, he attended Fort Valley State College supported by a scholarship. He was not allowed to attend the University of Georgia due to the color of his skin. He later was able to attend college in Chicago. Benny Andrews rose from the injustices of the Jim Crow South to become a leading voice in American painting.
Supplies
Pencils, Paper 
Instructions
Step 1: Think of a memory that you would like to draw. What is your favorite memory? Does it involve your friends or family or favorite activity? 
Step 2: Draw your favorite memory! Once you have decided on the memory that you want to draw, grab a piece of paper and pencil.  Decide where on your paper you want to start your drawing, remember once you pick a spot to start you can't pick up your pencil until you finish your drawing. What part of your memory do you want to start with? Will you start with the nose of a person? 
Step 3: While you are drawing your memory remember to NOT take your pencil off of the paper. Continue drawing that memory without leaving the paper. Don't worry! It may look messy as you draw. 
Step 4: After you are finished creating your artwork snap a picture and explain your memory to your family and friends. 
Vocabulary
Line in art is a mark made using a drawing tool.
Continuous Line Drawing is a drawing made by keeping the pen or pencil in contact with the paper for the entire duration of the drawing.
SEE BENNY ANDREWS' LINE DRAWING IN THE PERMANENT COLLECTION AT OGDEN MUSEUM. 
CHECK OUT THE O BLOG FOR MORE RESOURCES!
QUESTIONS? EMAIL EDUCATION@OGDENMUEUSM.ORG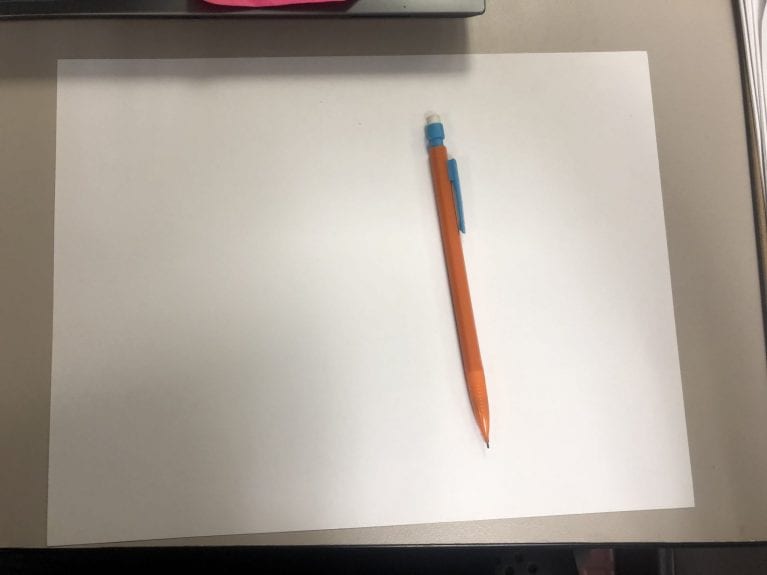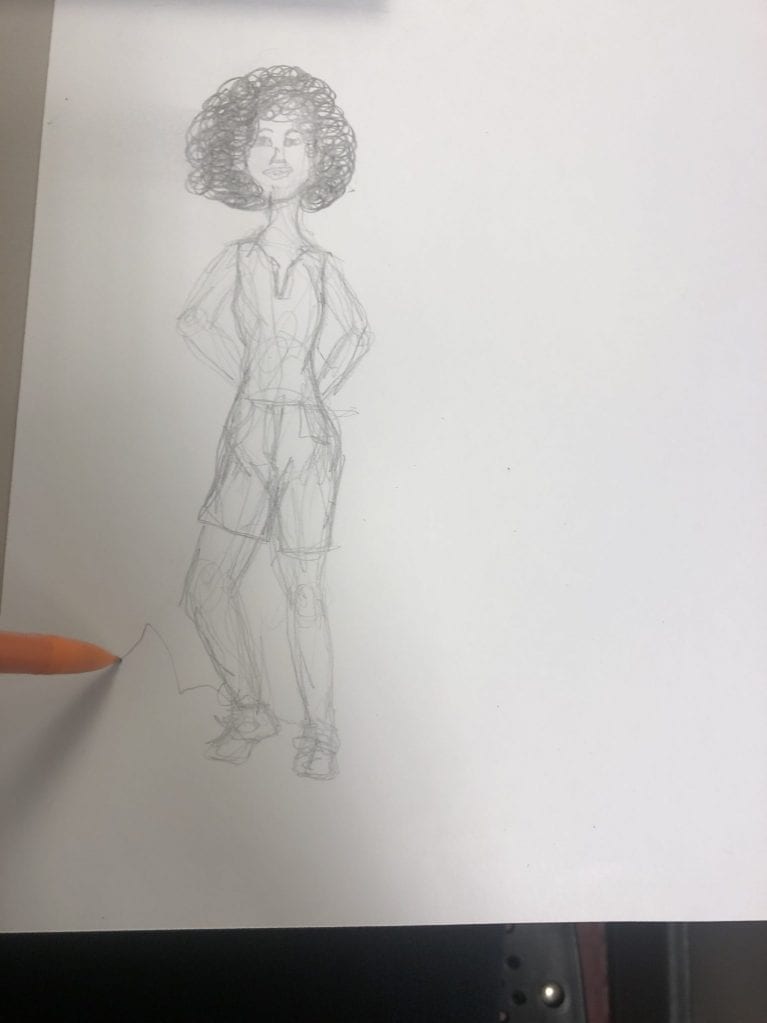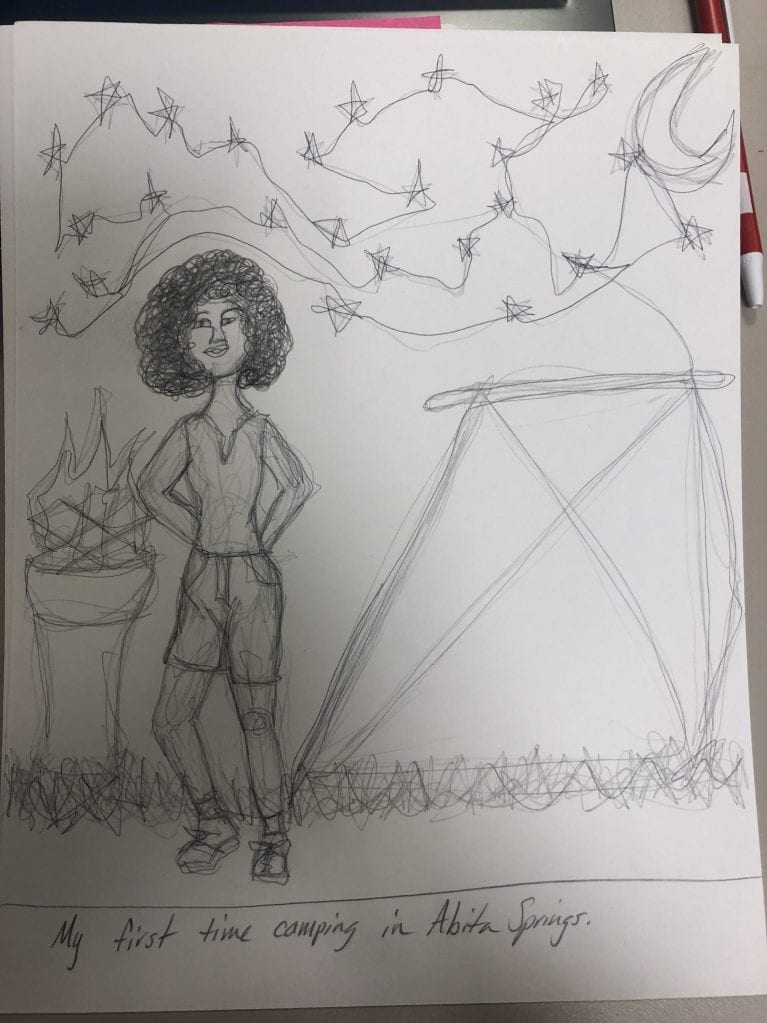 ________________________________________________________________________
Actividad artística O-riginal: Dibujo lineal continuo
Crea un dibujo lineal de tu recuerdo favorito sin levantar el lápiz del papel.
Descargar Actividad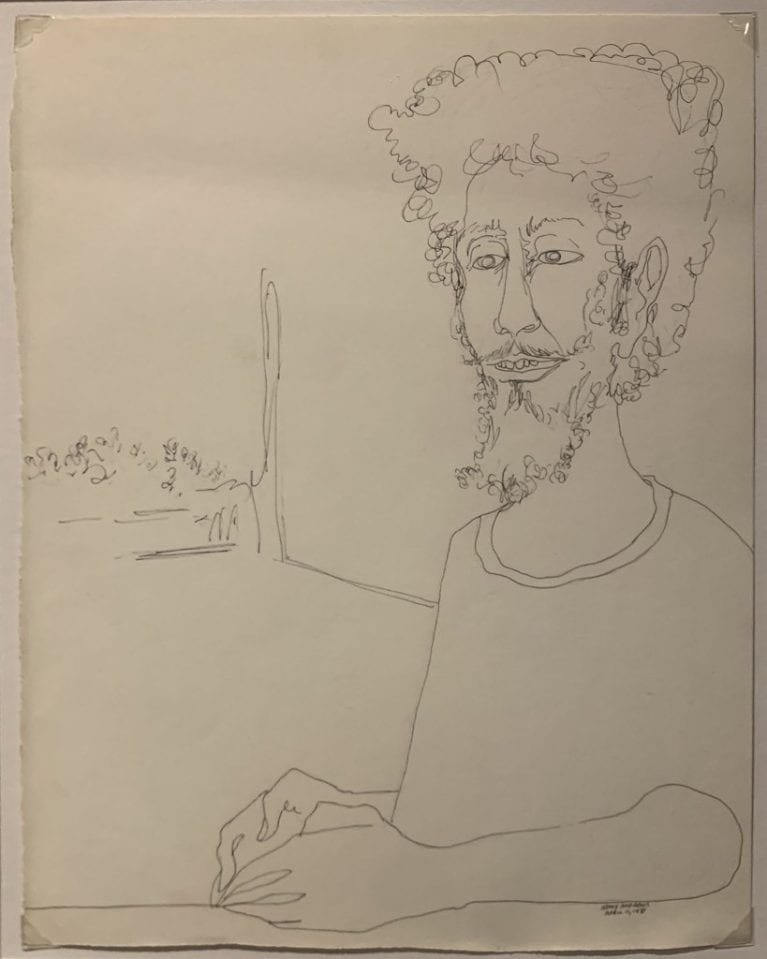 Benny Andrews nació en 1930 en una familia multicultural (cheroqui, escocesa, afroamericana) en la zona rural de Plainview, Georgia. Luego de convertirse en el primer miembro de su familia en graduarse de la escuela secundaria, asistió a Fort Valley State College con el apoyo de una beca. No se le permitió asistir a la Universidad de Georgia debido al color de su piel. Más tarde, pudo asistir a la universidad en Chicago. Benny Andrews se puso de pie entre las injusticias derivadas de las leyes Jim Crow y se convirtió en una de las voces líderes de la pintura norteamericana.
Materiales
Lapices, papel.
Instrucciones
Paso 1: Piensa en un recuerdo que te gustaría dibujar. ¿Cuál es tu recuerdo favorito? ¿Involucra a tus amigos, familiares o actividad favorita?
Paso 2: ¡Dibuja tu recuerdo favorito! Una vez que hayas decidido el recuerdo que deseas dibujar, toma una hoja de papel y un lápiz. Elige en qué parte del papel comenzarás tu dibujo y recuerda que una vez que elijas un lugar para comenzar, no podrás levantar lápiz hasta que termines el dibujo. ¿Con qué parte de tu recuerdo quieres empezar? ¿Empezarás por la nariz de una persona?
Paso 3: Mientras dibujas tu recuerdo, recuerda NO sacar el lápiz del papel. Continúa dibujando ese recuerdo sin dejar el papel. ¡No te preocupes! Es posible que parezca un desorden mientras dibujas.
Paso 4: Una vez que hayas terminado de crear tu obra de arte, toma una foto y explicale a tus amigos y familia tu recuerdo.
Vocabulario
Línea: en el arte, es una marca hecha con una herramienta de dibujo.
Dibujo lineal continuo: es un dibujo que se hace manteniendo el bolígrafo o lápiz en contacto con el papel durante toda la duración del dibujo.
CONOCE MÁS DEL DIBUJO LINEAL DE BENNY ANDREWS EN LA COLECCIÓN PERMANENTE DEL MUSEO OGDEN.
¡VISITA THE O BLOG PARA MÁS RECURSOS!
¿PREGUNTAS? ENVÍA UN EMAIL A EDUCATION@OGDENMUEUSM.ORG
Translation by Agostina Coll